Aug 31 2015 8:11AM GMT

Profile: Justin Rohrman
Tags:
There are quite a few ways to figure out how long a task I am working will take. Some people use estimates, some people abandon estimates all together and just do the work, and some use an idea that Matt calls Yesterdays Weather where we base next month on what we have been able to complete in the past.
Right now, I use a mixture of those techniques to figure out what I can get done from month to month. For the most part, that has been working well. It is definitely early in my independent career to call this a trend, but I have not missed a deadline yet.
The problem is, my flow is really wacky.
I have one constant every month. I know how many hours I want to spend on the task in total and generally how much time I want to devote to that each week day to get there. On top of that constant, there are other writing assignments like this one. Those are a little less regular. Sometimes I get the assignments at the beginning of the month, and sometimes it it a little closer to the middle of the month. Once, I got a task really late and had to scramble in the last few days to get it done.
Those things all together more or less equal a full time job in terms of hours.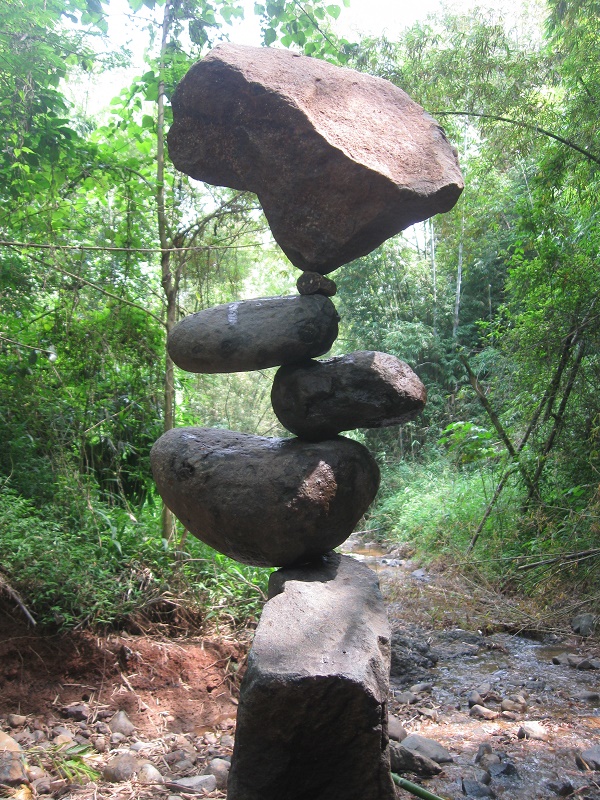 But there is one more thing, this is the flow killer. That might be a conference or workshop (or both), or a board meeting for AST, or maybe a consulting assignment. These are all very welcome in my schedule, but they compress time and disrupt work flow. I can't be billable on my contract gig, and writing articles while at a conference.
Usually, I have pipe dreams of getting an article or a couple of billable hours done after-hours or on the plane ride. The reality is I'm tired and have lost focus by that point.
When one of these events happen that take several days and requires travel, my flow gets really bad. What I thought was going to be done at the beginning of week two, gets moved to the end of week three if I'm lucky. Aside from just losing that time, I have to get focus back. Remember what the task was, where I was with it last, and where I want to take it.
Getting More Predictable Flow
Eventually, I would like to get into a pattern of work where 3 or 4 day disruptions don't scramble my brain for a few days. Using Matt's yesterdays weather technique, I can figure that next month will probably have a few days where I'm not at home billing and writing. That mental shift will help if I can commit to not filling space that at first appears to be empty and not generating revenue.
Getting more proactive with other assignments will help too. Right when some articles are starting to wind down is the perfect time to start working on next month. That is also the perfect time to start thinking about when I'll be gone next month.
All of these flow problems happen the exact same way in software development. We start out with a set of features to develop. Some of them we understand pretty well and others are more vague. Right when we get into the middle of that, boom, a support call comes through that messes everything up.
In the end we get features that aren't what the customer wanted and some stuff that is not ready to ship.
Bad flow has tentacles that reach into everything you want to do in the future. Figuring out what is messing up your flow is a good first step toward trying to fix that problem.