Mar 5 2015 3:09PM GMT

Profile: Michael Larsen
I've been working with technology professionally now for twenty-four years, and in all that time, there is one "killer app" that just will not go away. This app may, frankly, be causing stress that is bad for our overall health. I am, of course, talking about E-Mail.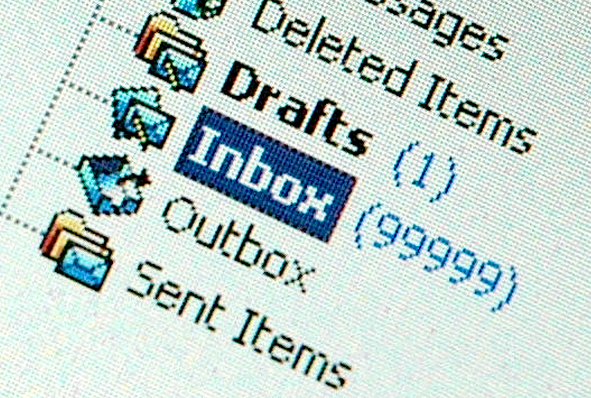 I have E-mail for business, for personal endeavors, and for community activities. My apps send me email to tell me I'm being a slacker about something I should be doing. I have aspired to live the "Inbox Zero" life, and have made several attempts, yet somehow, it always comes back, layers of sediment, to the point where, some days, opening my Inbox fills me with dread.
It shouldn't be this way. Many have tried to make E-Mail easily searchable, sortable, even more social and fun. Still, E-Mail as it exists today is mostly an island. To borrow from Merlin Mann and Dan Benjamin's Back to Work Podcast (201 – Fighting with Garbage Can Lids), it's typically an untamed to-do list. The process of getting a message, recognizing a need or a problem (cognition), and then doing something with it (completion) is filled with friction. Yes, I believe we can do better. At the moment, this is my strategy to make the mining of E-mail just a little less stressful.
Go Nuclear with Unsubscribe
If you find yourself repeatedly deleting message from particular senders, stop the madness now. Unsubscribe from them. If you think that, maybe, just maybe, you might want to do something with that organization in the future, then make a simple spreadsheet, place a URL and description on a line, and then Unsubscribe from any future messages. For organizations that make this process difficult, make a rule to just delete messages before they ever hit your Inbox. I have found that about 80% of my email I receive is irrelevant at best and just plain SPAM at worst. Eradicate it before you ever see it.
Rules Are Your Friend
I use Gmail's Web interface and the stock Mailboxes app on my iPhone. All of my email gets routed to one address, and then I beat up messages with rules aplenty. I've set up several tabs and shuttle messages of different types to those tabs. Most email falls into a few simple buckets for me: is this personal correspondence where just talking is the goal? Keep in inbox. Does this type of message usually result in an opportunity of some sort? Shuttle it to the Opportunity tag. Do I need to make a meeting or an appointment to take care of something? Push to Appointment Tab. Do I need to buy something or pay for something that is due, or does someone need to pay me for something? Shuttle it to the "Payment" tab. Does it come from a newsletter I subscribe to? Push it to the Newsletter tab. Does it not fit these specific areas? See "Go Nuclear with Unsubscribe".
Make It Actionable, and Do It Now
For me, the tabbed options let me deal with a lot of similar items at the same time in the same space. E-Mail clients are, generally, not good at making use of the multitude of tools that matter to me to do the work I do, but by categorizing them, I can focus on what I will most likely be doing with them. If meetings, open the calendar and start transferring data. If writing, gather ideas and save them in a wiki or document to edit and review. If purchasing, review and put data into financial software app. You get the idea. The key point is, get good at knowing what you need to do with the E-Mail you receive, and pipe those messages to those tools or processes that will let you actually finish what you need or want to do. Most important, don't wait until "later" to deal with it. "Later" is code for "I want to make sure I completely forget about this!"
The reports of the death of email are highly exaggerated. It's not dying. It's proliferating like never before. Our time and attention is finite and valuable. E-Mail may be a necessary evil, but if it is to be so, let's do our best to make it work on our terms. If you have tips and ideas on how to tame this dragon, please leave them in the comments below. I really want to try them!