Aug 27 2012 9:19PM GMT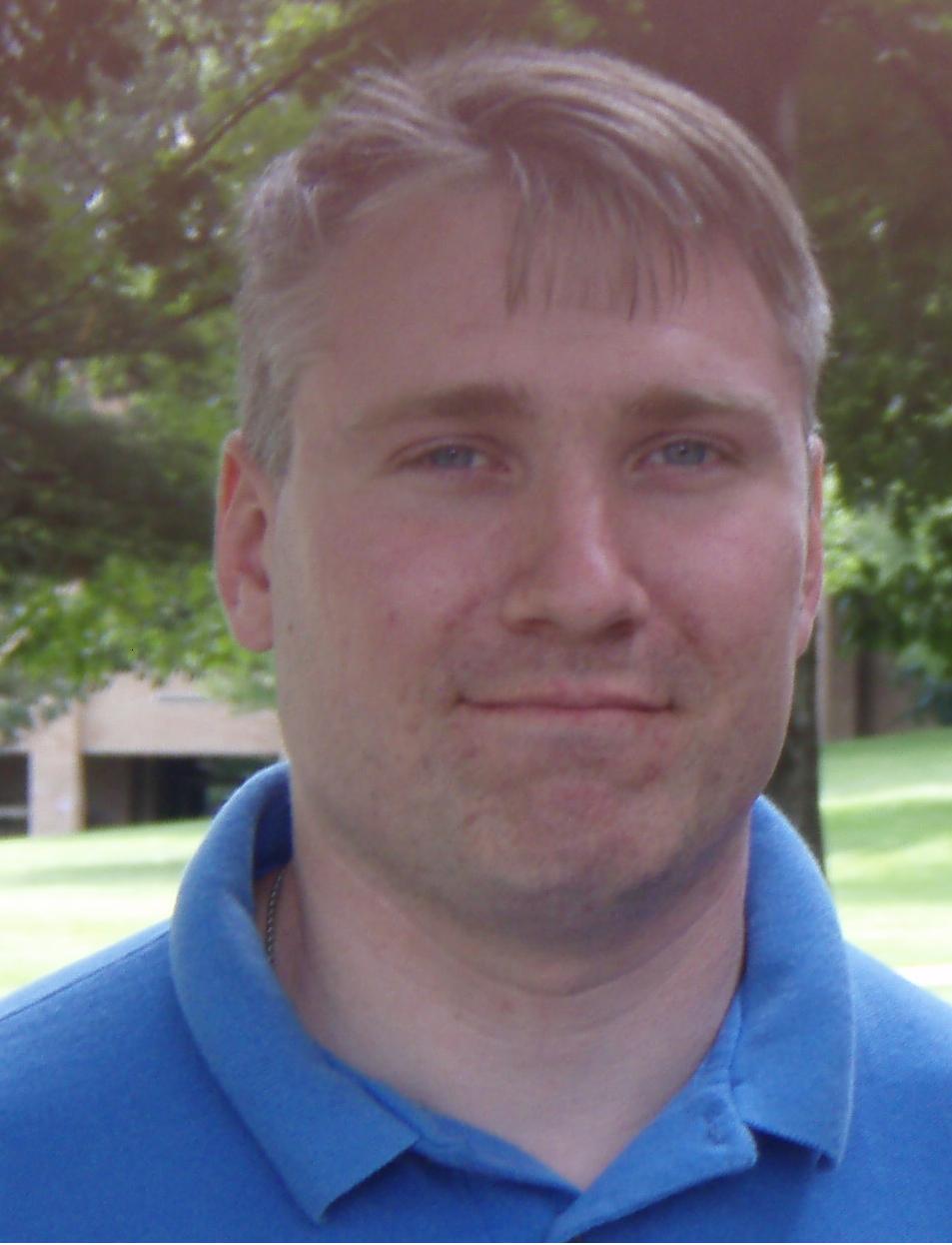 Profile: Matt Heusser
I spent last Friday and Saturday at BarCampGR, an un-conference hosted at Calvin College; one of the sessions was on how to make your own e*book.
For those unfamiliar with BarCamp, it is a conference with no pre-planned agenda. You start out with a blank sheet of paper, a few hours before the event starts.  The organizers divide the paper into time and location slots, and invite potential speakers to propose something.  (If you are really ambitious, you can propose your idea on the reddit a few days before, to see if anyone expresses interest.)
Ideally, by the time the conference starts, you've got a full plate of events, something like this: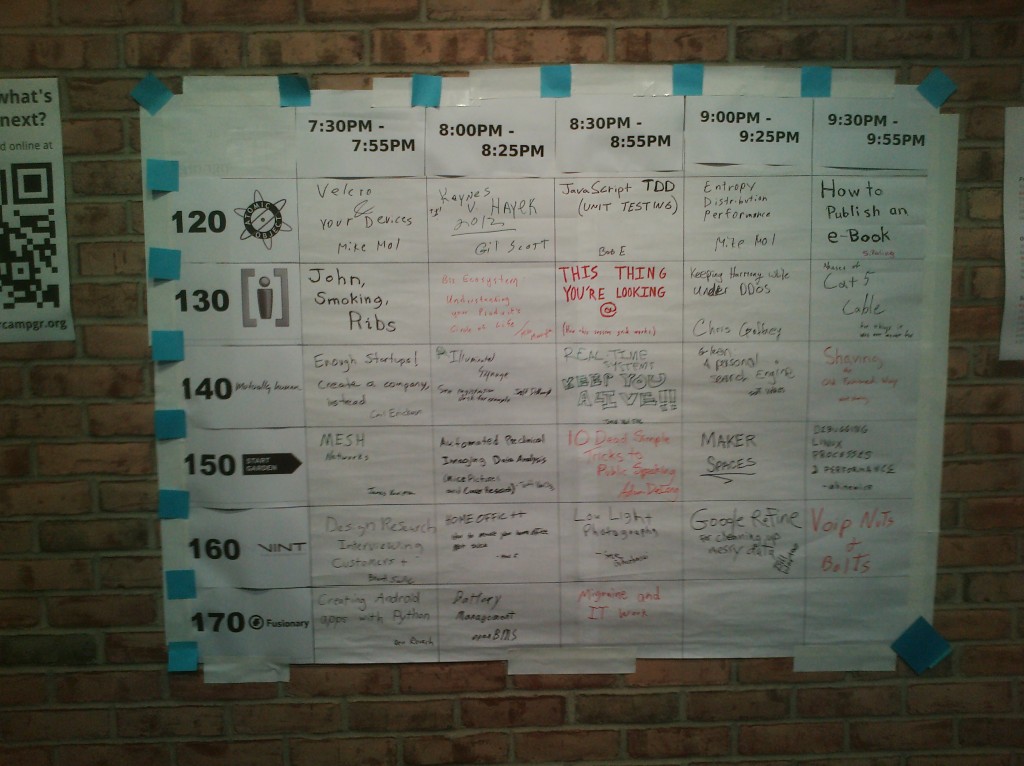 This is the actual schedule from BarCampGR 2012, and, yes the talk in the upper-right was on how to publish an E*Book, by my friend, Steve Poling.  More than any E*Book, Steve promised to help you put your document in the right format to sell on Amazon – with no special royalty fees.  Steve had just finished posting his second e-book on Amazon and promised to reveal all — I wanted to see what all the fuss was about.
The Problem
Anyone can create a Lulu account, upload a Microsoft word document, and start selling books on the Kindle – but Lulu takes the majority of the Royalties – and that is after Amazon takes its cut.
Steve did something different.  He reverse engineered the process, so the entire Amazon royalty goes to you, not a fraction of it. He also had some advice for marketing.  Here's Steve's 12-step plan, with a few minor modifications based on our conversation:
How To Create An E*Book In 12 (13) easy steps:
1) Create the document in MS Word.  Sorry, to have an E*Book, first you have to write it. But you can write it quickly and easily in MS Word.
2) Hire an editor for your book. When I asked Steve to review this blog post, he added this step.  This costs real money, out of pocket, and, according to Steve, it's worth every penny.
3) Convert from WordToHTML using Rick Boatright's Free Script Online.  This is as simple as a Control-A/Control-V.
4) Copy the HTML into Sigil.  Sigil is a free, Wysiwyg E*Book Editor.  Save in ePub format.
5) Create a snazzy cover with a pretty girl.  Steve tells me this step is very important.
6) Open someone else's book in Sigil to see how they did it.
7) Convert ePub to Mobi using Calibre.  Calibre is a free, opens-source, mobile document management application.
8) Go to the county clerk and register a DBA for your company name.
9) Buy an ISBN for your book at myidentifiers.com.  (This is the only step that actually costs money, $125.00 for one ISBN or $250.00 for ten)
10) Create an account on kindle direct publishing.  Then you can self-publish on Amazon's kindle store.  From your bookshelf, create a new title; you'll be notified within a day or less if your book is accepted.
11) After you sell 100 books, look into CreateSpace.  Createspace offers tools to create a real, physical book print-on-demand, along with other promotional tools.  (Steve recommended 100 books to understand your market and sales pace.  If you haven't managed to sell 100 e-books at $0.99 to $2.99, it's probably not time to worry about physical books yet.)
12) Build a web page for your books.  Steve's is a subdomain off his personal website.
13) Create a snazzy book trailer. (Steve paid a few hundred more for this)
You can learn more about Steve at his Amazon Page, including links to Finding Time and his first book, the Aristotelian.
Compare and Contrast
Two years ago, I went through a process to find a formal publisher for my own book, How To Reduce The Cost of Software Testing. It was a long, arduous task, involving writing a proposal, getting sample chapters, finding contributors (it was a collection of essays), and lots and lots of editing.  The entire process from first draft complete to book-in-hands was nearly a year.
Then Steve comes along and find a way to do it in a week or so.
The software is free, the promotional tools are free, and, after his talk, two freelance graphics designers introduced himself.
The next ten years are going to be very interesting for publishing.
In the mean time, what are you waiting for?