Apr 8 2014 2:46PM GMT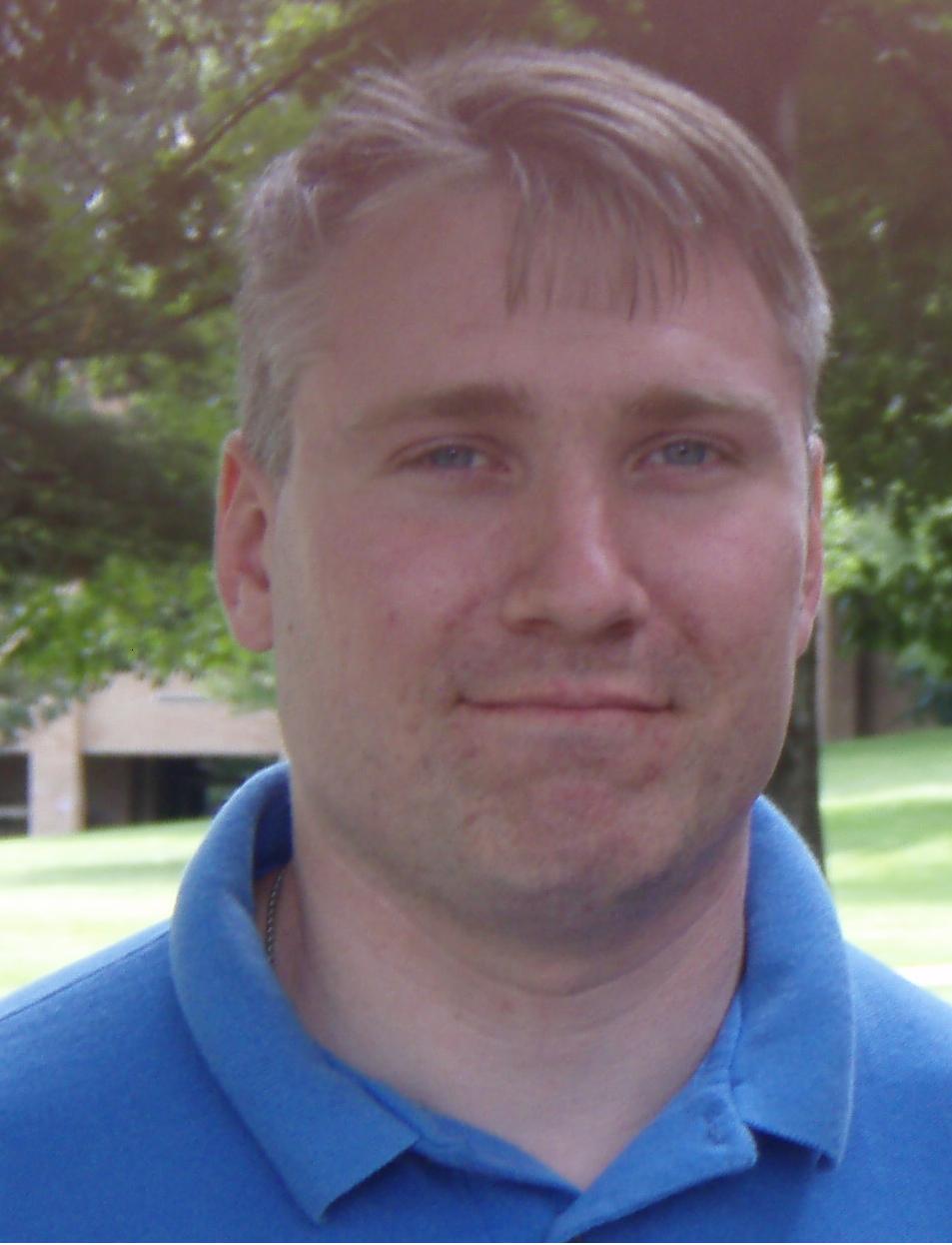 Profile: Matt Heusser
I've covered the #NoEstimates movement as a journalist, twice now. Still, some of you may be wondering "What do you think about it Matt?"
This blog post is for you.
How I define an estimate
The estimates I am speaking about involve:
(A) A technical contributor
(B) Taking time away from production work
(C) To provide hours ('work effort') and dates
(D) In order to create the schedule for management to know the cost or duration, etc.
"No estimates", means, then, just that: Running technical projects without any sort of estimation. At all. Period. Full Stop. You will notice this does not preclude estimating the number of sales next week, or revenue, or inventory in your warehouse. We are talking about schedule for knowledge work here)
Here's a quote from Woody Zuill on the subject: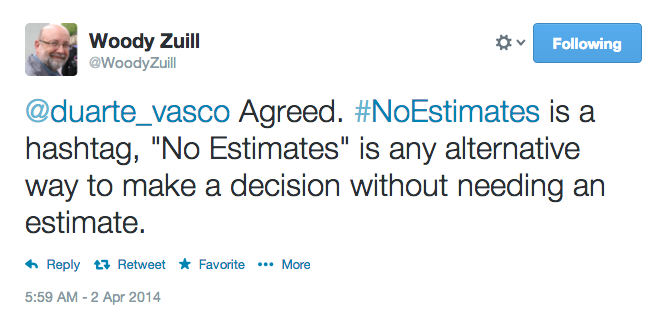 That makes the #NoEstimates hashtag a label for a conversation thread exploring alternatives to estimates. It is not a demand that Estimates should never be done, nor a specific method to live without estimates.
In "No Estimates Land", we look for other ways to manage the project and make decisions. In practice, the team might be making estimates. Or, as J.B. Rainsberger put so well, the implementation on an actual team might be "how close can we get" to no estimates. That means that compromise measures, the point where you "add just a little" estimation become the end of the conversation, not the focus. Compromise measures, in my mind, kill the #NoEstimates thread; they turn it into something else.
Matt, are you saying estimates are bad?
We do know that estimates are not essential to delivering projects, and that time spent estimating could be spent on making forward progress on the projects. When I ask people why they are needed, I generally get the same four categories of answers: Schedule Control, Cost Control, Comparison Shopping, and Governance. Honestly, in most cases, I find that estimates are not capable of keeping those promises: We find unexpected complexity, and the schedule and cost run out of control. The estimate is either so far off to make comparison shopping unrealistic or the cone of uncertainty is too wide to really compare
To be fair, my colleague, Justin Rohrman, argues that estimates can have benefit: They can force the team to define what the thing actually is, suss out misunderstandings and differences of expectation. Those are good things … but they are a bit like buying a car to the nice AMFM radio; there are better alternatives available.
Environments Where #NoEstimates already thrive
Say you have a task so short that estimating it isn't worth the time — adding a column to a report or re-running a batch job. A manager or customer asks you to run the interface, or you just realize it needs to be done, and you just do it. Any of us who took a college course, of even developed our own software for fun, are probably familiar with working full-tilt to get the scope done and not worrying about number of hours, and a few of us have experienced time-bound projects where the scope was open. My second article for cio.com covered that in detail.  One of my interests right now is in finding where #NoEstimates are already happening in organizations and admitting that formally.
"You don't get it Matt. Estimates are just a symptom, we need to fix the root cause!"
You could argue that the cause of the angst over estimates is something about trust, or social status, or some other more deep, perhaps emotional understanding of how we do our work. If you want to talk about that, that's fine, but please allow me to respectfully suggest a different hashtag. If the hashtag is #NoEstimates, well, I am going to talk about ways of making decisions on projects without estimates.
"My boss would never go for it."
This has the form of an invitation to dialogue, but it is not; it is, instead, a fiat. If the customer requires Estimates, you need to either to do them or turn down the contract. If you are an employee, good luck turning down the work.
When I want to predict project work, my preference is to use Yesterday's Weather. Can I work in environments that use estimates? Of course. This is not a religion; it is a conversation. All I am saying here is the the world could be different, and let's talk about it.
"This Would Never work at the portfolio level"
Some people ask tough questions. They want to know if a project is thirty stories or sixty – or sometimes, between $10Million and $100Million in cost. These sound to me, at least ostensibly, like reasonable questions. Is it possible to have a #NoEstimates approach with even these questions? I think so, yes.
Let's talk about that next time.