Dec 14 2015 10:26AM GMT

Profile: Justin Rohrman
Tags:
There has been a lot of research lately on the effects of sitting all day on a persons health and fitness. We really don't need research to see this. Most people that spend most of their time in front of a computer slowly feel what is happening to their waist line and more importantly, their long term health. We get out of breath going up a couple flights of stairs, picking up the kids gets a little harder and more tiring, household chores leave us sore.
I don't have any suggestions for Christmas gifts this year, Matt can help you in that department.  But, I do have some fitness suggestions to keep you healthy and happy for years to come.
I was working with a pretty small and tight-knit group of developers a few years ago. We had scrum at 9am every morning and most days we would go on a walk right after. These were working walks, not just goofing. We would talk about our road map, talk through designing new features, or how I wanted to approach testing on a project. It was also a nice way to escape the office for a few minutes on a nice day.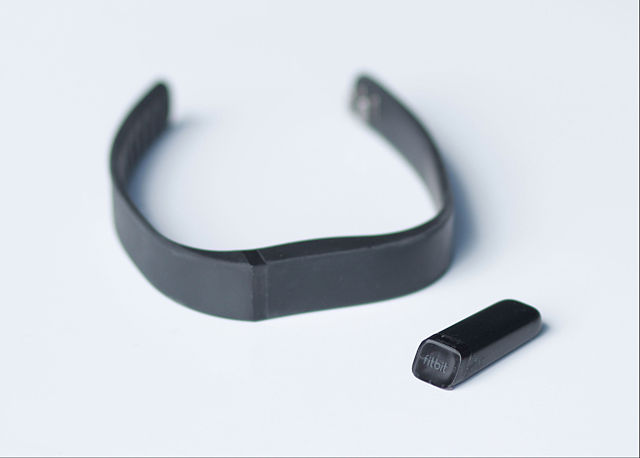 The FitBit was part of what made these walks so popular. A couple of people in the office had FitBits and kept up with how many steps they were getting each day. Eventually the CEO caught wind of these being used on the development team and made a company wide competition to see who could get the most steps each month.
The FitBit, or any pedometer really, is a great way to get a little more active. For some people it shows just how little we move around during the day. For others it gives incentive to take that walk during lunch or get just a few more steps in.
Strength
I can usually spot programmers or desk workers in airports. They have tale-tell posture where the shoulders pull forward and in slightly. Getting stronger than you are now can set things straight again.
Strength training is my main interest. Sitting in a chair in front of a monitor and keyboard all day everyday is a terrible way to stay strong and useful.  Bone density for the average American begins to get worse starting around age 30, this is partly due to the lifestyle of sitting at a desk like software developers tend to do. There is evidence that training with weights can reverse that lose of bone density, improve your immune system, and sometimes reverse type 2 diabetes.
I like it because it is difficult. Just like getting good at programming, getting stronger takes effort and time. But, each week you can see that you are a little bit better than you were last week in terms of pounds on the barbell.
Lifestyle
Probably the most important thing you can do is to figure out a way to make fitness a part of your lifestyle. Make it into something that feels weird to miss rather than that thing you dread at the end of an already long day. I am doing a program that has me in the gym 4 days a week right now. That amount of days probably wouldn't work for everyone, it wouldn't work for me if the gym wasn't so close by, but every Sunday, Monday, Thursday, and Friday around 8:30 or 9am I know it's time to go. Having a schedule takes the guess work out.
If time is an issue, there are plenty of ways to get things done fast. One style called high intensity interval training (HIIT) will get your cardio done in 10 or 15 minutes. I'm not going to lie, these are very hard, but if you're short on time, this will get it done. Another option is to get something like a rowing machine at your house. I got a SouthWest credit card over the summer to take advantage of the point system. Part of the deal was a point bonus for spending some amount of money in the first few months. My wife and I decided to buy a rowing machine for the house. The rowing machine almost paid for itself in airline flights, and we also have a way to exercise here at the house.
Staying fit, or making a new effort to move around is a gift to yourself. Fitness is the gift of less doctor visits, less back pain in the morning, and better focus at work where you need it. It's almost new years, get and early jump on that resolution.