Jun 15 2015 8:38AM GMT

Profile: Justin Rohrman
Tags:
I'm in a few skype threads themed around software testing. Last week, I was chatting with a friend there about the topic of being freelance/independent full time.
She mentioned that the word independent is a weird way to describe the way I work. Even though I'm not traditionally employed, my livelihood is still dependent on lots of different things.
My friend is absolutely right of course, I am dependent on lots of things. Her question did get me thinking about what independence and freelance mean to me, though.
I knew that I wanted to strike out on my own almost as soon as I started my career in software. With the help of twitter and blogs like this one, I discovered a group of people that went to conferences and user groups whenever they wanted, were able to pick and choose their projects and hours, and changed jobs about every 6 months.
I was fascinated and knew that where I needed to be. Most of my non-work hours between then and now were spent reading and developing useful skill sets to help get there. Here are some of the more important (to me) aspects of being independent.
Choosing Work
At most every day job I had, after about a year I'd find my self getting less and less interested in the work. This was a major conflict, I like working in small companies that let people work mostly quickly and autonomous. Unfortunately, these companies don't have room for people to move about to other projects when they get tired of working on feature after feature (and maybe the occasional technical debt project) in one very specific industry.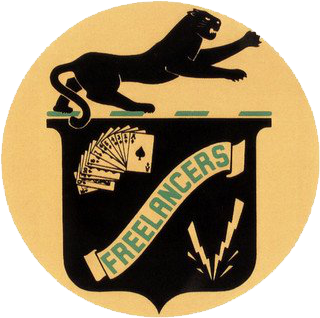 Being independent means that I can move from project to project in a socially acceptable way. Rather than getting stuck on a project that isn't very interesting, I go where we have overlapping value systems. Clients have specific problems they want solved, and I have a skill set. If those overlap and we like each other, then we make a deal.
Money
Money is always a big deal. Negotiate poorly when starting a new job, and you're stuck there till the next raise cycle. Even then, most companies in the US will claim there is no money to give raises this year. Or, if you are lucky, they might come up with something to get close to cost of living increases. That is usually around 2 or 3 percent. You don't see much of it after tax.
It's true that there is still a negotiation process for independent folks, and also that it might even be more tough because it happens more often. But now if I want to make more money, I don't have to go HR and try to convince them that I have given X more dollars more of value this year and make a case for why that should show up on my pay check. What I do to get more money is work a few more hours a week, or maybe do a little more writing. It is liberating to me to know exactly how much an hour of my time is worth, and that working another hour will result in something more in my checking account.
Alternately, I could raise my rates.
Time Investment
Lots of companies make claims about investing n their employees, I'm skeptical about how many actually do. My personal experience has been that money for education and conferences disappears quickly because "times are tight" and spending time on self-development is ok as long as it is after hours regardless of how long those hours really are.
Now, I make a decision about where time is spent based on the time available and a cost trade off. Not maintaining and developing my skill set means obsolesce. The choice is usually pretty easy. A few hours of every week goes to reading and talking to my peers.
The best part, is that I don't need permission.
For me, independent and freelance work is about selling value and making decisions for my self rather than having them made for me.