Apr 27 2017 1:23PM GMT

Profile: Justin Rohrman
Tags:
I was talking with a friend last week about some shakeups at the company he is working for. This is a fairly well established company in Nashville, but they aren't profitable yet and are in the process of taking another round of funding. This friend is seeing some instability in the company and is thinking about moving on to something else.
I've been through three or four of these funding rounds now while working at startups and have noticed some patterns. Maybe my experience will help you decide if you want to stick around, or move on.
Leadership Changes
I was working at a healthcare start up 5 years ago. We were getting good traction in the hospital market but weren't taking in enough revenue to keep making paychecks. We took a big round of funding from a VC group in California, I think it was 10 million spread over a couple of years. We were supposed to rapidly grow the company, in terms of employee count and product, with that money. Over the next 6 months, we got a new VP of Sales, a new CFO, a new CEO, and a new development director. The majority of these people came in as part of the funding deal.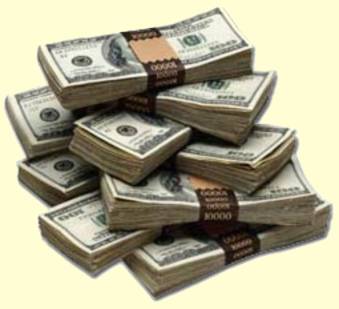 Executives specialize in stages of company development just like technologists specialize in a stack. The CEO we had was good with early stage startups. He knew how to go out to customer sites and make the customers happy, and he knew how to shake the money tree and get us rounds of funding. The new executive team was supposed to be better at getting us to the next stage, a liquidity event.
Staffing Changes
The other thing I experienced was heavy turn over in the technical staff. Hiring at software companies can be tribal. When a new manager starts, they like to bring people along with them that they have worked with in the past. Sometimes that is to put their own brand of product development in place. Sometimes that is just to work with what is familiar. The most recent company I worked with got funded, and then got a new director of development. He brought with him a designer, a few back end developers, and an iOS developer. The staff we had before that thought they were being crowded out of the company and left.
I was thinking about leaving at that point but ended sticking around out of curiosity just to see where things would go. The first company I mentioned did an OK job with their funding. Employees dwindled and they were eventually absorbed by a larger company that wanted their product for a specific corner of their market. This company however let their employee count dwindle, and struggled to get new product or new customers.
Much like my friend, they saw a lot of change and thought it was instability. Rounds of funding happen by design, everything is negotiated whether you know about it or not. The CEO gets a cut, the new executive team are traded and bought like professional athletes, and the news announcements are written and edited and edited again months before the deal is signed.
Funding periods can feel chaotic for the employees, but they all have a similar pattern. There will probably be some changes at the executive level, and new directors will probably bring in their own tribe. The larger the round of funding, the more likely it is for these things to happen. The questions to ask if your company is getting an investment are; is my job safe, and am I willing to deal with 6 months of turnover.