May 29 2015 3:41PM GMT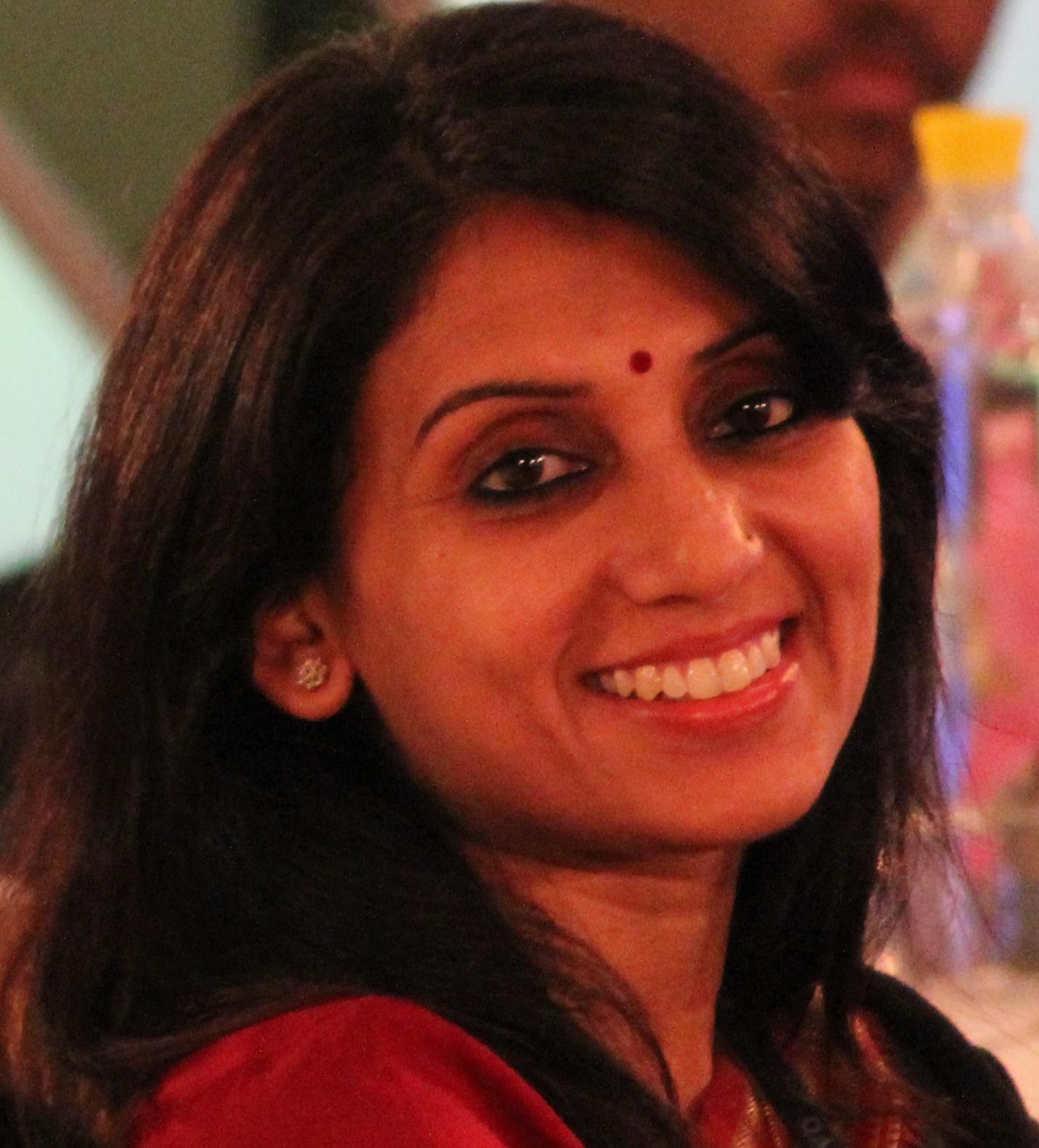 Profile: Smita Mishra
Tags:
This Wednesday I was on a #SheChat on twitter where I was asked questions like: Do women lose out on top startup roles due to bias or presumption? Why do women pick less hitech or datascience, bigdata, or startup jobs? Is the whole talk about fewer women in tech even true? What is the biggest challenge For #womenintech? Is it men? 🙂
Before I get into answering each of these – let's look at the data.
I came across a widely used metric for pay gap – for every $1 that is paid to men, women are paid 78 cents. This number, however, is not based on doing the same work, it is the gap across all roles – and females tend to take time off from the labor market, choose lower-wage roles like receptionists, nurses, and middle school teachers that allow them to take time off and return from the labor market. (That's not intended as a judgement, although you could look at it that way. For now, let's just call it fact.)
If you factor out everything and compare apples to apples (graduate of the same school, same years of experience, same major life choices, same balance of work/life), then yes, either females are paid a small amount less than males (more like 98 cents on the dollar than 78), or else, the study concludes, that there isn't evidence of this. Such measurements are nearly impossible to do accurately, because once you narrow everything down the sample size is too small.
One could argue that men are more often found in jobs that are more physically demanding, that are distasteful and less respected than jobs more commonly held by females. For example: Coal miner, Alaskan crab trawler, oil rig operator, waste disposal. These jobs often involve social isolation, intense cold/heat, and are not respected – so they have to pay disproportionally.
However, let's talk about jobs that are physically less demanding, say technology jobs. For last 10 years in the US, 14% of top jobs were held by women and 86% by men. Only 18% of computer science majors are women. Add to it this trend: In 1985, women made up 35% of CS majors, compared to 18% today. Women hold only 11% of executive technical roles at privately held, venture-backed companies. (Dow Jones Venture Source, 2012). Only 7% of venture capital goes to women-owned businesses, and of those venture capitalists investing in start-ups, only 4.2% are women.
With all this data, it seems naïve to believe that the gender diversity gap is "only hype."
How did we get here?
April 20th this year was celebrated as Equal Pay Day by women all across the world as a reminder of their demand of having equal pay for equal work. It is next scheduled for 12th April 2016.
What happens to them when that small percentage of women do start their career? Where do we lose them on the growth path and why do we end up having minimalistic representation at the management level?
Let's accept a reality – men and women are built differently, wired differently and are different creatures in many ways than what is simply anatomically apparent. Women tend to drop out and re-enter the labor market to parent, while men don't feel that is an option, and the first half of that, at least, is a good thing. A critic might ask "why are you trying to undo what is natural?". No one is suggesting that. Instead, we are suggesting cutting off bias at workplaces against women that are based on overly broad generalizations that train girls to believe that they are less than boys — and leads them to believe that they should choose non-tech careers over technical ones.
There is a flip side to the story – more on the social aspect. Men are more socialized to work late, to give up their friends and family to pursue a big payout and promotions – while women tend to focus on family and friendships. Meaning, the man prioritizes work over family. He gets the raise, and, after 20 years of raises, his income is larger – but the man is the real loser in the story.
These are not "just" stereotypes, they are significant findings of fact of every large, funded study done on the subject. Here's a quote from a study funded by the US Department of Labor:
"economic research has identified numerous factors that contribute to the observed difference between wages paid to women and wages paid to men, commonly called the gender wage gap. Many relate to differences in the choices and behavior of women and men in balancing their work, personal, and family lives. These factors include, most notably, the occupations and industries in which they work, and their human capital development, work experience, career interruptions, and motherhood."

Let's explore why they make those choices. Gender bias can be as simple as calling a girl bossy and a boy a "leader" for the same type of behavior. Years later, the trend continues: the boy has learned to be more confident and open to take the lead . At work, the trend continues when it's a matter of new opportunity. I read in one of the interviews of Sheryl Sandberg that research states that men are liked more as they succeed and women are liked less.
A Little Balance
Let's look at a situation shared by a friend of mine, the president of a boutique consulting company you've probably heard of. This is his true story.
In his words: "My father was not a big part of my early childhood; he was working, so I was greatly influenced by my mother. It wasn't until ~10 years into my career that I started to compare notes and see that I was underpaid compared to my peers. Woefully underpaid; I got a 25% pay raise in 2008 and it was too little. How did that happen? I think my mother didn't raise me to ask, to compare notes, or to compete."
Another observation on a similar situation: Female business owners take home less than male business owners of similar-business. Now, come to think of it, could it mean that people are discriminating based on who owns the shop? Certainly not! It is more likely that the female is investing in her business, paying her employees more, and, perhaps, focused on long-term outcomes more than the bottom line. Possibly, the males focus on short-term metrics which could be a *mistake*!
How Do We Fix It?
Speaking specifically for gender diversity – what can we do to better the male / female ratio across the technology workforce at all levels? Just add more women? Yes, but there aren't enough capable women in the workforce. Then what do we do? Still add the women in the name of gender diversity so the ratio rationalizes? BAD IDEA. It will frustrate the men, make them non co-operative towards working women, may embarrass women themselves and make them feel undeserving of the opportunity.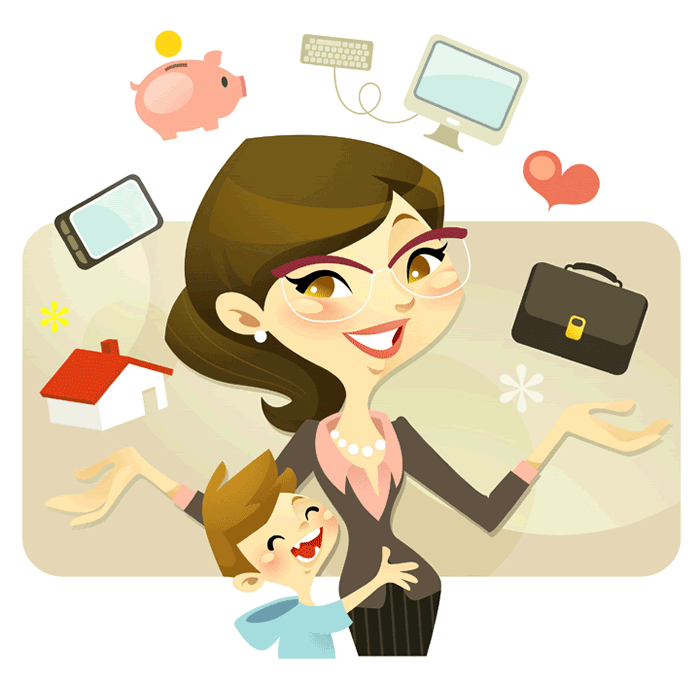 Source: www.MariaLedda.Com
Then what is a better way to handle gender diversity – which is very important for a healthy society and work place?
Encourage more women to choose technology subjects in their colleges / schools
Support women at the workplace with flexible working models
Acknowledge the family / social responsibilities that women have and accommodate them
Encourage and support women to come back from sabbaticals taken at various stages of building family
Respect women for doing more at home and in society otherwise
Culturally – some Asian cultures expect women to be more humble and this can be looked upon as a sign of meekness in other cultures. Such women need to be groomed to be more assertive at work when needed.
Women should find mentors in successful men and women. Since there are more successful men existing, chances are your mentor may be a man – and that's okay!
Women should find sponsors in decision makers at work or associated activities in career and take their support to get good opportunities and grow
At every stage women should continue to mentor and guide more women in their circle of influence.
All – men and women — need to talk more about the good work being done by women in breaking stereotypes and growing – leading by example is the best way to encourage other women to grow.
Changing mindsets is most important – women can lead. Women can be as competitive and able and assertive as men – and it's normal. Just as it's normal to have an assertive man around who is self-assured of his abilities.
It's okay for a woman to leave work in the evening (even if there is more left to do) and succumb to work pressure only after she has taken care of her kids and put them to sleep. This should not be seen as unprofessional act. Constantly ignoring the family side will make for a poor society overall and frustrated women in the workforce.
What Now?
Let me close this with something you don't hear every day. As a CEO, a writer, and a mother, let me remind everyone that it is okay for women to choose to not work. I am not saying that every woman should work outside the home (or every man!) but that those who wish to – should be able to exercise a natural right, not need to rebel against a bias from childhood – and that bias should not be reinforced by family, friends, guidance counselors, or employers. We should provide adequate support so women who choose to drop off mid-way into a career do it for themselves and their family, not because of assumptions and pressure. Let's make the opportunity equal, get rid of the pressure … and see what happens.
If you like to learn more, look to initiatives like Lean In and NCWIT to know what all is being done across the globe to help workforce be more diverse.