May 25 2017 1:05PM GMT

Profile: Justin Rohrman
Tags:
Working from anywhere that isn't an office, or remote work, has been a popular topic lately. IBM recently decided to end its remote work program. More than 2,600 people will have a choice between relocating to a city with an IBM office, or finding work elsewhere. IBM is citing effectiveness and efficiency as the reason for this decision.
I have been working remotely for pretty close to half of my professional life. I was at home from 2011 to 2013 and then again starting in 2015. I have worked with teams that are all remote, and with teams where some people are in the office and some do their own thing. Here are a few opinions I have developed over that time.
Remote VS In Office
My experience is that being in the office has potential to be more effective, but only potential. It's like agile. Agile has potential to make peoples lives easier, and help companies deliver better software faster. But, what a lot of people end up with is just garbage software and unhappy programmers.
The last company I worked for was an everyone in the office, and every developer in the same room kind of situation. The room was designed to enable collaboration. By my calculations we got about 25% collaboration, 25% independent work, and 50% goofing off waiting for the next thing to do. Some days we got work done, other days we talked about lunch and flew remote control helicopters.
We should have got more done, everything about the space and the people there was supposed to foster productivity, but the magic wasn't there. Our productivity was a boulder sitting at the top of a hill.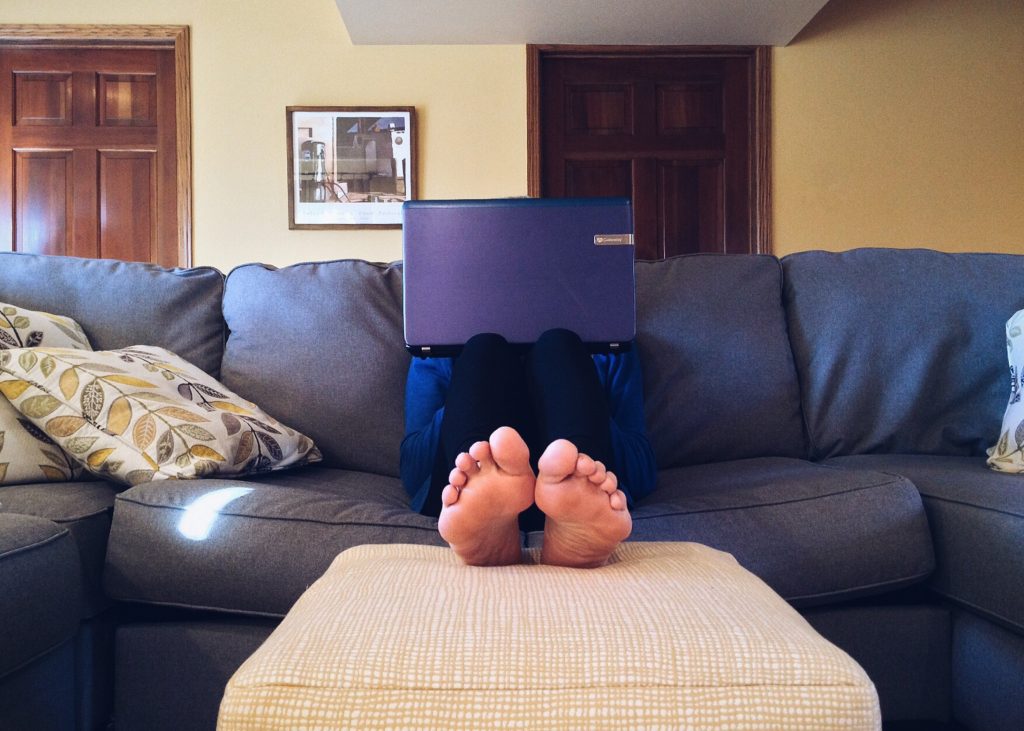 My experience with remote work on the other hand is that the base line of productivity is higher than in an office, but the cap is also lower. I have a dedicate office space in my house. Well, it is also my music space, but during the day it my work space. I come in early in the morning, read email, look at log files, figure out where to start, and get to work. Distractions are pretty limited before everyone else is up, and then again after my son leaves for the day. It is just me and the work.
My current gig is all remote. There are people on the east coast, west coast, South America, and India. When we need to talk, it happens over email, Skype or GoToMeeting. And that is where the productivity cap hits. There is no instant access to coworkers since they aren't sitting next to me, and even pretty decent collaboration tools suck. Skype cuts in and out sometimes during calls and sharing a screen is not the same thing as sitting with someone pairing on the same computer. Absence makes the heart grow fonder, and the collaboration grow weaker.
This is worse when there is a company office, and a handful of people that work from home. Productive conversations are unpredictable. Collaborative tools try to restrict how people work. They say you should talk to each other over slack, give project updates through JIRA, and look at code through github. People just talk to each other in an office, they don't need help. Getting lunch, or talking to someone while refilling your coffee cup can turn into solving software problems. This happens even during conference calls. Years ago I was working with a remote team in Bolivia. They were helping us build a UI automation framework. We had daily status meetings to coordinate who was working on which task for the day. Usually at some point they would mute their phone to have a side conversation. And of course we did the same thing. We were on a conference call to work together, and were actively restricting what each group could hear.
I'm not sure there are real benefits to remote work over being in an office, or being in an office over remote work. This is entirely dependent on the people there and how they work together.