Dec 28 2016 1:07PM GMT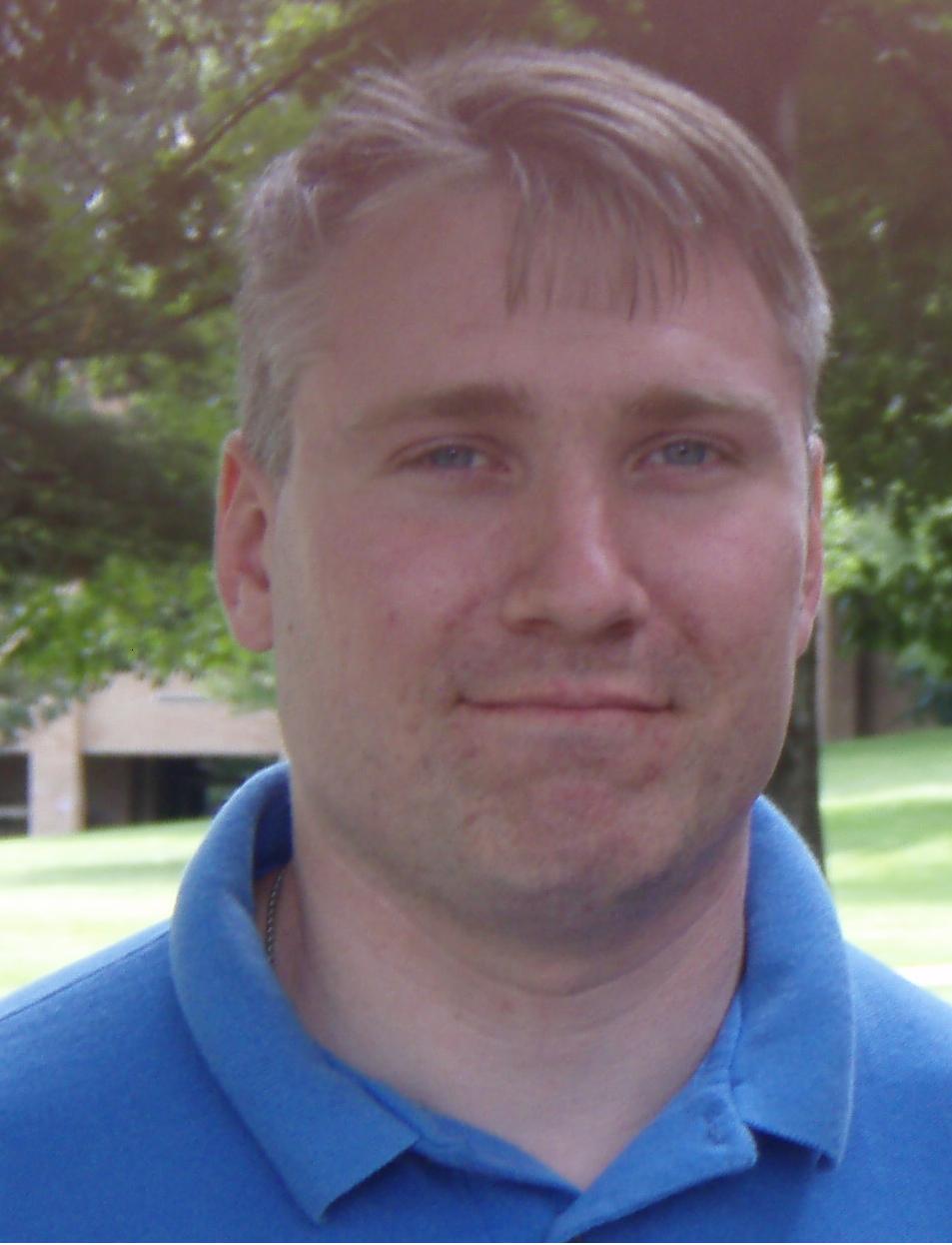 Profile: Matt Heusser
Tags:
A few years ago I visited a company in West Michigan that had graphs on all the walls. Graphs everywhere; very impressive.
Then I looked at one.
It was a percentage on on-time project delivery chart for the past year – and it looked something like this: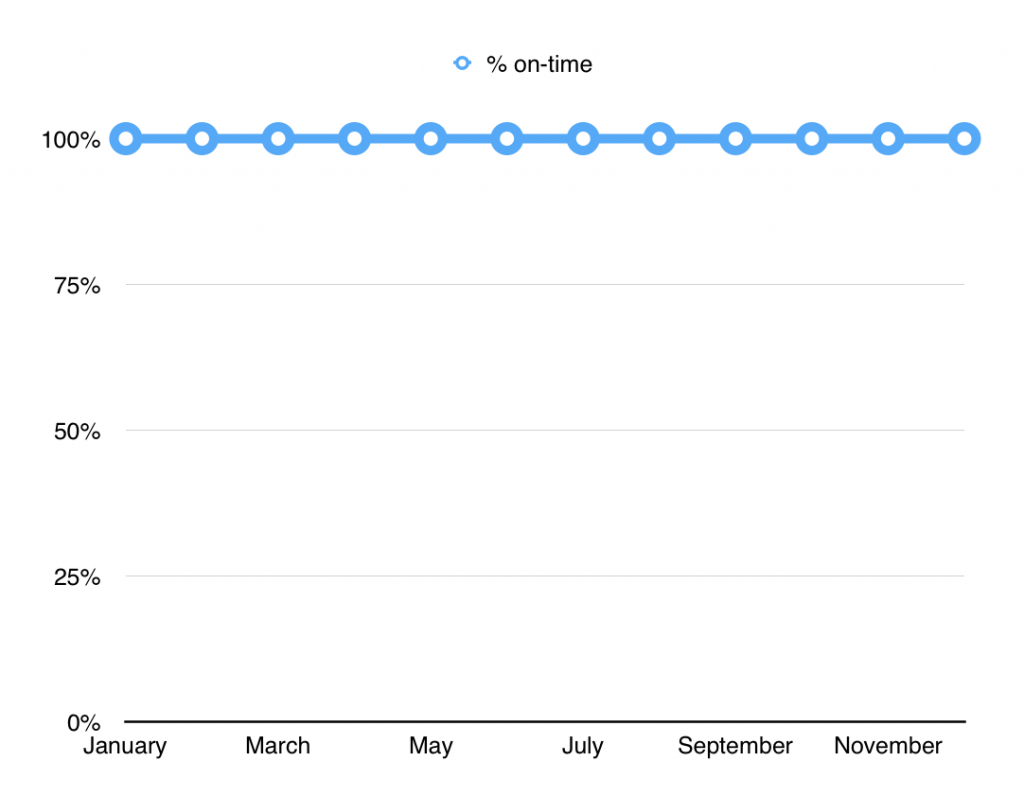 The typical response to this is probably either excitement (they are doing the best humanly possible!) or disbelief, or perhaps, a small chance the company actually managed to hit dates by cutting scope. My response was a little different.
I saw waste.
The Trouble With Perfection
The probability curve for a typical project looks something like this: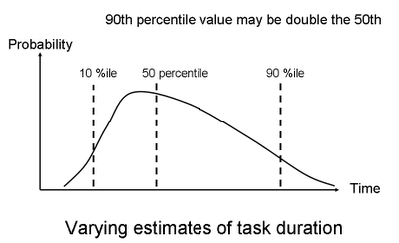 At the far left of the curve we have the land of "isn't going to happen", up until you hit about a 10% chance of success. From 10% or so, the real choice of management is how much confidence to have in the project deliverables. Confidence costs money.
If I see a program running 10 simultaneous projects, with fifty projects a year, and they are all on time, it means the projects are probably padded out to the 90% percentile – or beyond.
Some of the projects could have been scheduled for less time.
If we only saw a few late projects – a ten percent dip here or there – we'd know the company was planning things aggressively.
Some of my management consultant friends would say that adding in time for morale, for R&D, and to respond to emergencies is a good thing. Others might point out that perhaps this could be a contracting company, with large bonuses for being on-time and penalties for being late. There certainly are business contexts where the positive benefits of being on-time outweigh the waste of excess padding.
But let's be honest.
None of that was happening here.
And if you don't push yourself, you get fat and lazy.
Failure As A Good Thing In Action
This October I started a weight lifting program called StrongLift 5×5. Every week, three times a week, I do three exercises, a combination of squats, overhead press, bench press, barbell row, and the dead lift. I do five sets of five repetitions, for each of the three exercises. Every time I succeed with the weight, the software adds five more pounds for my next routine.
After just two months, my metrics look like this: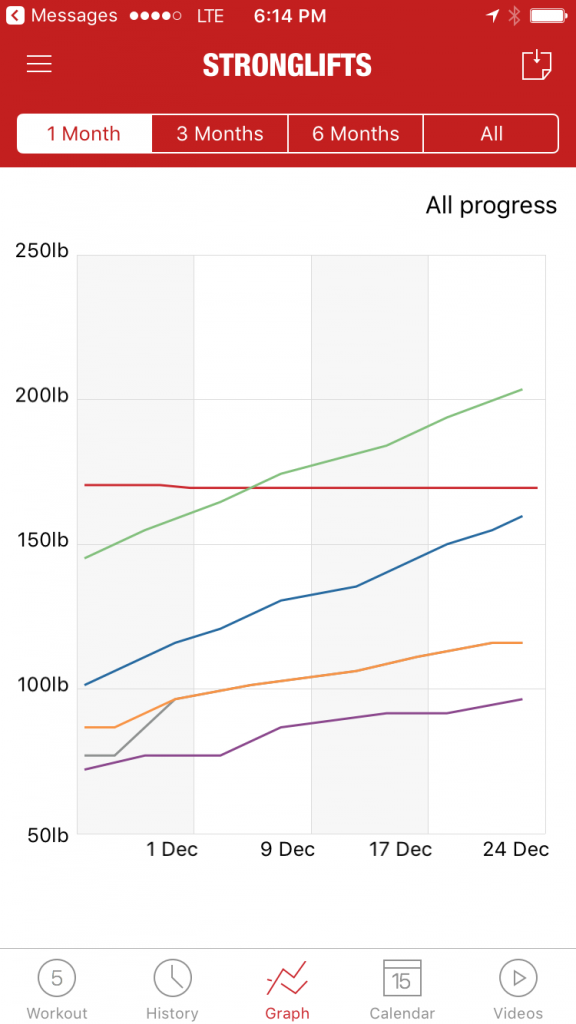 The only line that is going down is the red one – my weight.
The most interesting line is probably the purple one, the overhead press. I have reached muscle failure twice on the overhead press. That means I could not complete the assigned weight. Two or three days later, I am back in the gym, trying to do the same weight. If fail a few times in a row, the software will de-load the weight for me.
In Plain English
The only way for me to see serious gains in the gym is by pushing myself to my limits, seeing myself fail, learning from it, then trying again.
My problem with the "perfect" team is that they were not pushing themselves to failure. I could do the same thing in the gym right now – I could overhead press 45 pounds 5×5 every day, easily … but I would not gain muscle strength. In fact, at this point, I would probably see muscle loss.
The combination of an actual plan for improvement, strong numerical goals, and a willingness to improve myself had me dead lifting more than my body weight as a multi-rep routine (not a one-time "personal record"), early in December, with nothing but gains from there.
Of course, that was holistic, I had to fix my diet and my sleep too. The point is to have a plan, push yourself, and have some way to measure it.
As we start to look at 2017, it might be worth considering. 
Tomorrow
Samuel Beckett, the 20th century novelist, is credited with this little gem:
"Ever tried.
Ever failed.
No matter.
Try Again.
Fail Again.
Fail Better."
In 1969, Beckett earned the Nobel Prize in Literature, equivalent to a few million US Dollars today. In typical fashion, he gave the money away, and kept writing.
Whatever you are doing in 2017, set a goal to do more of it. If you reach muscle failure, that is okay. Just keep doing it.
Don't aim for 100% and make sure the goal is easy – Aim for 100% of better.