Feb 28 2017 11:30AM GMT

Profile: Justin Rohrman
Tags:
Most technologists are working on performance reviews around this time of year. I distinctly remember getting an email from my managers explaining that we all needed to fill this out and schedule a time to talk with him about our performance for the year. He'd go to explain that he knew no one enjoyed doing performance reviews, and that they certainly weren't fun for him either. For the most part they just generated a new stack of paper to deal with.
Personal Development Plans always came along side the performance review papers. We had to come up with a specific plan of what skill development we were supposed to do for the year. Sometimes those were called Management by Objective and were tied to company goals, sometimes it was just a list of the things we were interested in.
Performance Improvement Plans seem to be disappearing from the yearly list of things to do. Or at least I haven't heard about them in a while. The last time I used a performance improvement plan was in 2010. I was working on a small development team for a company developing software for healthcare professionals. Each employee was handed a Word document that had a list of company goals such as improve sales, help company reach funding goals, and improve time to market. The development team was sliced up into one or two person divisions — back end team, front end team, integration, architecture, and test. We all wrote our improvement plan from our particular perspective.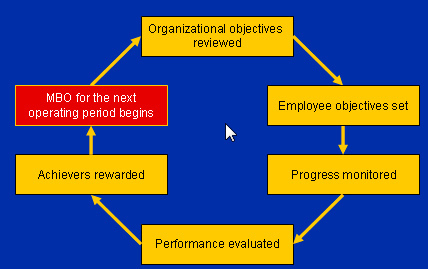 Companies are hiring fewer technical specialists since 2010. The current trend is to hire full stack technologists, people that can pick up any language fast enough to get production code at any level in the tech stack. These people generally get very little on boarding, and are expected to work anywhere in a product at any time.
My theory is that companies don't send out these calls for skill development and improvement anymore because they view that as something to be done on the employees own time.
Think about your average software startup. They are building a simple product, probably something that has ties to the gig economy or social media. They just got their first round of real funding and are starting to add a couple more people to the development team. The development team is small, so each person there is expected to be able to work across the different levels of a product. The people that get hired here come in either by word of mouth, or because they have a pubic github account.
These employees have already established the fact that they can learn on their own, that they can get new jobs easily, and that they probably don't need training to be productive.
Most people don't enjoy filling out personal development plans. They feel shallow, and usually it was obvious that the company wasn't so much interested in personal development as they were in improving their bottom line. But, at least they showed a base line of interest. What I am seeing now is companies that expect employees to come in not needing any care and feeding at all. The expectation is that if a person needs any skill development, that it is handled in their own spare time, and probably by working on hobby programming projects.
This introduces an entire line of possible problems for the future that might be better talked about in a future post.