Mar 23 2015 11:04AM GMT

Profile: Justin Rohrman
When I look through local software company lists and job advertisements, it's easy to make a few generalizations. There are big companies that have been around a long time; they are stable and the people working there don't have much to worry about. And then on the other side, there are very small, very new companies, start-ups. Working at a start up is a bit of a roller coaster, projects change faster that we can keep up with and the jobs are unstable.
The reality is that there is a spectrum. Where you land in the spectrum will effect your pay, the technology you're working with, the culture, and what you get out of the deal.
Lets take a closer look.
The Big
This is where I got my start. The company wasn't IBM or Google big, but it was big enough. When I joined, there were about 100 people employed. When I departed 3 years later to join a new company, there were a touch over 300 people working there and the company had gone public. This was a great deal for me at the time. The product was established in the market, and most of the staff were fairly established in the company. Junior people, like myself at the time, had a good network of people with time to help and guide.
That stability came with a good salary and benefits, but the pace of change started to feel incredibly slow. Not slow meaning that we weren't releasing software much, we definitely were doing that. But everything else felt like it took ages, new ideas for how to work and tool purchases had to go through several layers of management before they saw any use.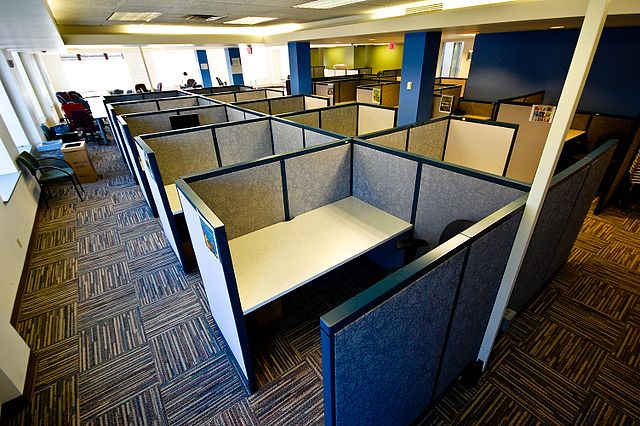 And The Small
Smaller, newer, companies can be exciting. This is where I've spend my last 5 or so years in software. I was originally drawn to start-ups for the excitement and the autonomy.  You have an opportunity to make immediate impact at smaller companies. The product you are building will probably be used in a demo that week, or the next that might help get the first sale. The stakes are real and you can build a company on your work.
The excitement does have a cost though. To start with, salary is often a bit lower at these companies. Start-ups are frequently funded by venture capital firms, groups of people that do large scale gambling with software companies. Each company they invest in is like another quarter in a slot machine. With enough quarters, they hope to increase the chances of hitting a jackpot. The result is that start-ups tend to cut down on financial benefits like salary, retirement plans, and ability to expense conferences and education. Instead, they offer stock options which are only valuable if the company gets bought or goes public.
There is excitement, but that comes with some danger. In the past couple of years, I've seen at least 4 rounds of layoffs.
One Last Option
If you get tired of swinging back and forth between the different benefits and downfalls of software companies, you can always go independent. Being independent means picking the projects you want to work on, setting your own rate.
The ends of the spectrum make pretty good examples here, but there is a lot that happens in between.