Jun 10 2015 9:16PM GMT

Profile: Justin Rohrman
Tags:
This will be the last in my series on holacracy and Zappos for a while, I promise. In this last installment, I'm going to talk a little about the required reading for Zappos employees that decided not to take the severance package and move on to other companies.
In the email that went out to all Zappos employees, Tony Hsieh explained that in addition to being willing to adapt to a completely different work environment, they would be required to read the book Reinventing Organizations. This book explains a model of companies in various levels of evolution (that is the authors description, not mine) and then goes in some depth about how a self-organizing , or as the book labels it, teal companies should run. The description includes every thing from roles, to how a meetings should run, how conflict resolution should work, to how information should travel from the executive level on down.
I have mixed feelings about all of it.
Overall, I get a feeling of the dilution of other peoples work. Holacracy, to me, seems to be a mishmash of ideas from Lean, agile, and some sort of new age / spiritual thing that I can't quite put my finger on. The mixing of ideas is ok, but when we aren't careful, I think it quickly leads to leaving behind the understanding of why those ideas developed and where it is appropriate to apply them.
For example, holacracy puts a massive emphasis on collaborative work. Teams are expected to form and dissolve spontaneously based on what the company needs at a given time. My problem with this, is that the the people that created holocracy don't seem to actually study how people collaborate and work together.
Parts of the text that make statements like "experts claim…", or "studies show that…" without directly naming the expert or study and showing data, point more closely to this idea. Other references to "the soul" and "the soul's essence" when talking about safe working environments and Maslow's concept of self-actualization just made me uncomfortable. What on earth is the soul's essence?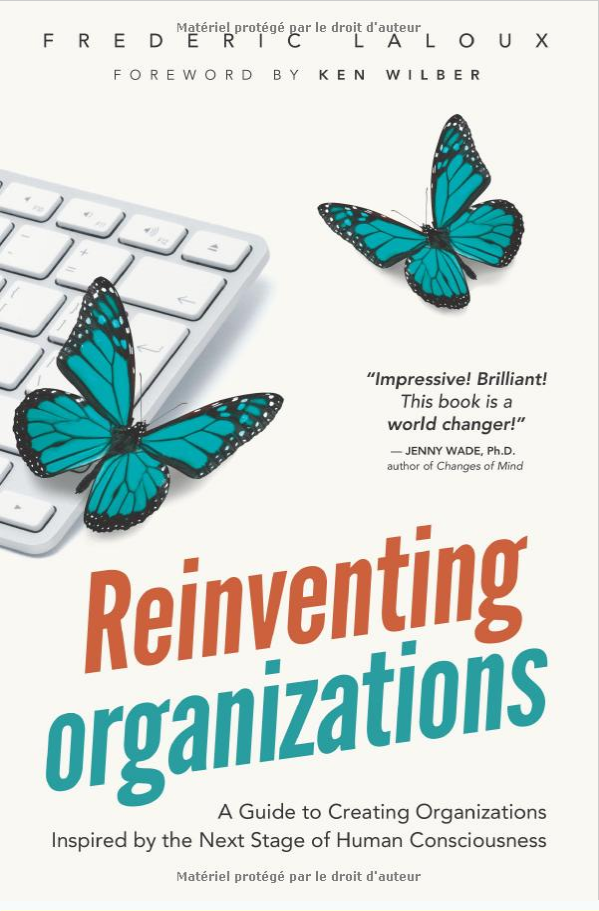 I get a feeling from movies based in the dystopian future when reading some of these ideas. When people have a disagreement in a holacracy, they enter into a series of meetings / counseling sessions called "Direct Communication and Gaining Agreement" meeting. My understanding is that in this meeting, the employees are expected to come to agreement over whatever their dispute is about. I am not comfortable with the idea of forcing people into agreement through politely named meetings.
Shedding Personal Identity
One important aspect of holacracy is that internal titles completely go away. People are moved about within the company based on whatever skill set has been identified. My personal identity is very tied up in not only my role as a software tester (and writer), but also in the skill set I have developed. Not being identified as such might feel a lot like entering the military where you are stripped of your humanity by being given new clothes, getting your head shaved, and being thrust into a completely new environment with strangers who you have to depend on.
That might create a powerhouse of productivity, but it might also create a team of people that are being manipulated and turned into replaceable parts for the sake of making a lot of money for people at the top.
The Good
I think there is some potential good that can be found in the book. Rethinking about the value of management in many companies as well as how they interact with staff in an interesting topic to me. The author aptly points out that in some regards, the success of managers can be measured by the size of their budget and how that increases year over year, as well as the number of direct reports.
This creates a clear example of goal displacement for people in positions of power. People get let through the velvet rope into a position where they have the ability to affect a lot of livelihoods, and are immediately exposed to meaningless ways to show they are doing a good job. This taints the real goal of facilitating work and developing staff members into productive, potentially long term, employees.
Another aspect I enjoyed was a focus on trust and humility. There are a lot of anecdotes that show a relationship between more trust being extended to employees resulting in higher productivity. This was one of the big effects of Taylorism and Scientific Management being (mostly) abandoned.
There are some good ideas in this book, and I definitely support the notion that companies, especially in the tech industry, could revisit how companies are structured and how people are managed. But, I'm not sure I would stick around if the CEO of my company made decisions based on some of the ideas in here.