Aug 10 2015 11:38AM GMT

Profile: Justin Rohrman
Tags:
Last week, I spent 7 days in Grand Rapids Michigan hanging out with friends and attending the best two conferences in software testing — TestRetreat, and CAST. It was a great week and I enjoyed meeting new people and seeing old friends, but by the last day I was ready to sleep in my own bed.
Matt and I had decided to head to the airport around 4 to get there early and avoid last minute stress. We both got notifications that our flights had been delayed, but went anyway, just in case the time got bumped back to the original. That has happened more than once.
Things got complicated once I got to the ticket booth.
When I walked into the airport, my phone dinged with another delay notification. This one meant I was going to miss my connecting flight in Detroit by a few hours. Crap. I talked to the ticketing agent about what was happening with a series of "I'm not sure what to do" and "please…" and she got on the phone and worked, as far as I can tell, magic. After about 10 minutes of vigorous typing and making phone calls, the ticket agent told me that there were no flights from Grand Rapids that would get me where I needed to be on that day, but there were at other airports. She put me in a cab to Lansing Michigan which had a flight to Detroit where I could catch my original connection flight. I had absolutely no clue where Lansing was, but really had no choice to trust her authority in the matter.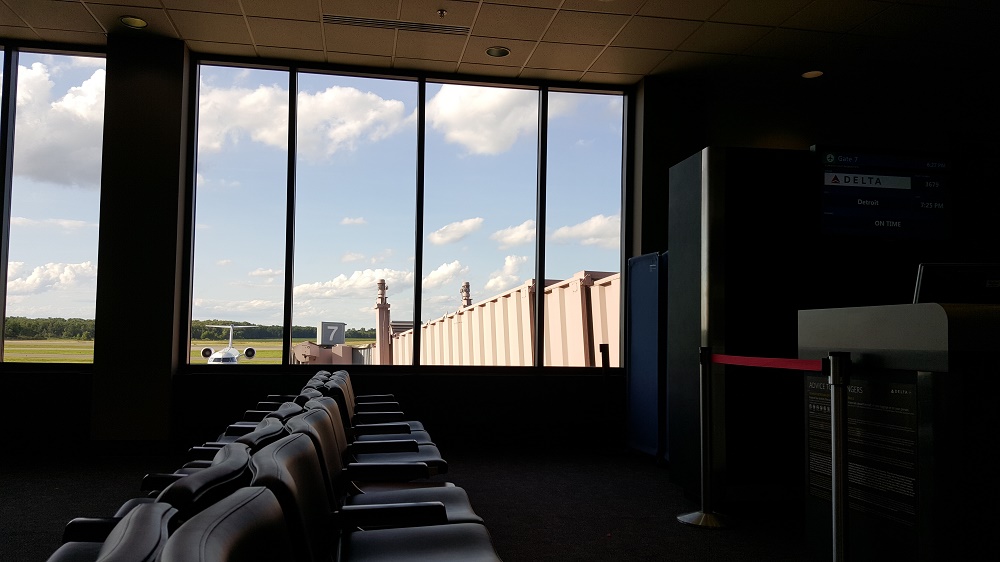 It was complicated, but things worked out just fine. I got home at the right time on the right day. I'm pretty sure it was only because I was pleasant with the lady.
Back To Software
Software and knowledge workers are often the bearers of bad news, software testers in particular. We talk with developers often to question their logic and train of thought, or to let them know that something they have built might be a problem for customers. We are usually in a position to tell people up the political ladder why the product might not ship on time, or what list of bad things might happen if they do. Good testers are often the people that slow things down and make releases late (sort of, kind of).
Just like with the ticketing agent, kindness matters. Being a jerk won't get you where you want to go, even if you are the smartest person in the room. The ticketing agent might decide that she isn't interested in doing the complicated problem solving that will get you to an airport in a city an hour away to you can get home.
Being overly personal in software, making statements like "this feature sucks" or "this person always messes things up" put the breaks on a release. Talking like this to people on your team is like an autoimmune virus where your body starts to attack itself. The words are a disease and your own team revolts and slowly becomes weaker until they just can't work anymore. You lose their ability to build software, they lose your ability to think critically about problems.
Being polite on the other hand invites people into your life and makes your work more effective.
None of this was going through my mind when talking with the Delta agent. Saying please and thank you are habits ingrained into me from having good parents and a tour of duty in the service industry (coffee shops) when I was a teenager. I certainly did think about alternate histories, how things might have gone, if I hadn't been friendly at the ticket counter.
Be nice to people and charitable when you can, it'll make other peoples lives better. And maybe yours, too.