Jul 13 2016 2:49PM GMT

Profile: Justin Rohrman
Tags:
I have been a cable cutter for more than a year now. Over that time we went from nothing but what comes over the antenna, to using ChromeCast to watch Netflix sometimes, to an Apple TV, and just a week ago we added the Amazon Fire Stick to the line up. Originally, we canceled cable as a way to save a few dollars a month on something that wasn't really adding value to the household. With the variety of options outside of cable now, we might be nickle and dimeing that savings away.
Apple TV and the Fire Stick are the most recent, and most comparable products in our anti-cable TV arsenal. Having some time to use the Fire Stick now, I wanted to make a short review of the product and compare it to Apple TV for any of you out there that are thinking of canceling cable.
Simple but Complicated
The biggest think I noticed about the Fire Stick is this weird pairing of simplicity and complexity. Right out of the box, the device was dead simple to install and setup. There is an HDMI stick, and a USB power cable, just like the ChromeCast. Plug the Fire stick into the TV, and the power into the wall, and it is up and running. No instructions needed. Once the Fire Stick booted up and the TX recognized that there was a new device attached, there was one more setup step, authenticating to the Fire Stick. This part was surprisingly easy. The TV screen prompted me to verify that I was the owner of the email address the Fire Stick was purchased under by clicking yes or no. This is an authenticate later when you make a purchase model, rather than one that makes you authenticate to your account immediately.
Compare that to the ChomeCast which requires the user to authenticate through a number string, and the Apple TV that had me log into my iTunes account. Those take a few more minutes, but there is a security trade off.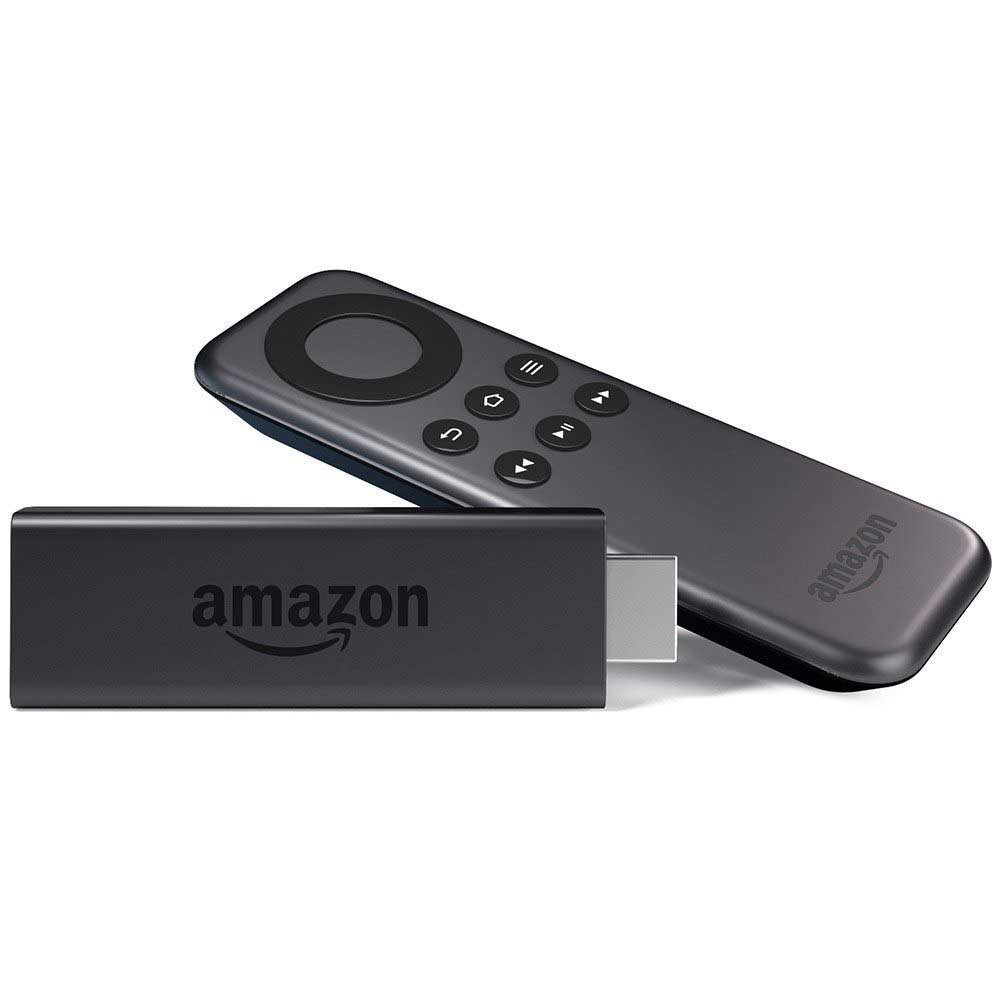 All of these devices offer apps for customers to access different media outlets like Netflix or Hulu. Before I got the FireStick, I though the main difference would be access to streaming movies through Amazon, but there is something more. Amazon access is front and center just like you would expect, but the user interface is surprisingly complicated. There are layered categories of options so deep I'm not sure if I could ever get through them. On the first boot up, my reaction was something like "I have no clue what to do with this". It took a minute of scrolling and scanning to figure out where I was and what I wanted to do.
AppleTV on the other hand has one of the simplest user interfaces I have seen. It is exactly what you would expect from an Apple product. There is an easy grid of apps to scroll through.
All of these devices are good in their own way. ChromeCast is nice if you want to cast something from your phone on the big screen. Apple TV is good for working in the Apple ecosystem, and the Fire Stick is good for the Amazon media ecosystem. The ecosystem and usability are the main difference between the Amazon Fire Stick and Apple TV. Many people are loyal to one ecosystem, I generally prefer Apple. But if you want to get rid of cable entirely you might find yourself with a bundle of devices like this. All in all, I'd have to say the Fire Stick is worth it at $40.