Jul 4 2016 8:32AM GMT

Profile: Justin Rohrman
Tags:
The software landscape has change, and somewhere along the way map designers messed things up for introverts.
I mean the literal landscape. Walk in a modern, with-it, software company and take a look around. Things are not like they were 10 years ago. Modern offices are built around forced, radical collaboration. The best examples of this are separate offices and cube farms being replaced by large rooms filled with long tables. Every one on the technical team now live and do their work in the same space.
This sounds like a productivity dream on the surface. Meetings disappear because everyone is already there, problems are solved fast because the people you need are just a table away. The reality is more like a dystopian future — noise, turf wars, and a general mess. Some people thrive on this, they like being around people and in the mix all of the time. Others though, people that are more introverted, tend to struggle because there is no refuge, nowhere to escape the constant murmur.
Let's take a deeper look at why this new office topography may not last for every, and why it is hard for some people to work with.
I finally got around to reading the book Quiet: The Power of Introverts in a World That Can't Stop Talking, by Susan Cain last month at the suggestion of a friend's mother. Susan walks through several encounters with introverted people — students at the Harvard School of Business, communities of Asian people, a couple made of an extroverted man and an introverted woman, and a psychologist that does public speaking. Each of these people describe how they work through a world that tends to value loud personality and charisma more than quiet.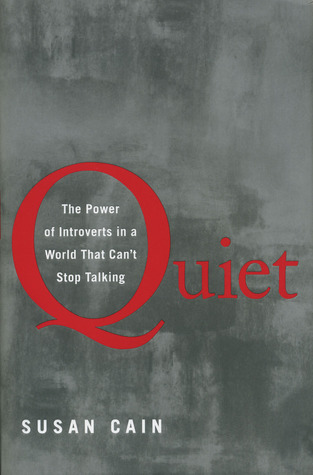 One of the more interesting parts of the book, for me, was Susan citing the work of Jerome Kagen. Kagen did studies over long periods of time that found correlations between people that are more sensitive to light, sound, and general stimulus, and introversion. In his study, kids that were less responsive to noise and light eventually went on to be extroverted adults.
Introverts in Software
The biggest exemplar I can think of for agile, is pairing, getting programmers or a tester and a programmer together at the same computer working on one problem till it is done and shippable. Some companies do this occasionally when the need arises, and some do constant pairing where no code makes it to production without having been worked on by a pair.
My personal experience has been hit and miss. I like pairing for short periods of time, an hour seems to be just right. Most of the time, when I extended the invitation to a (probably more introverted than me) programmer, they would say "yeah, sure" and then we would not always get around to it. The results when we were able to pair was varied. I worked with one friend that was on the chattier side of the spectrum. We would work together on and off for an hour at a time and go back and forth between finding and fixing problems. When I worked with people that were further toward the introverted side, pairing felt like stumbling and it was painful for both of us. Instead of feeding off of each others energy, every discovery slowed progress down. He needed time to think and digest new information and I kept shaking more onto the pile.
It wasn't that we didn't get along, he was actually one of my favorite people at that company, he just needs more space and time to think. One thing that did help was finding a quiet space to work or chat for a few minutes. There were no offices available at that company, but there was a front room with a table that did the trick.
In the words of Susan, solitude is a crucial ingredient for creativity. Modern offices might not need a complete redesign, facilitating group work is clearly important. But, giving a little breathing room — maybe one office dedicated to people that want to get away for a little bit, or allowing people to step out when they need some time to think — would go a long way to helping the quieter types bring out their ideas. I'd be surprised if anyone changes strategy or office design based on real information about where introverts and extroverts thrive. But, if you see productivity slipping away in an otherwise high functioning team, this might be a place to look.