---
December 29, 2017 9:43 AM
IT skills
I have written these posts several times before. Usually I make a list of a few 'it' technologies, a few small and high profile community events and that's that. Of course, for good reason, I never get to...
---
December 21, 2017 4:08 PM
Home Office
,
remote work
Earlier in 2017, I wrote about some of the dynamics of working from a home office. I have worked from my house for about 50% of my career in technology now and have settled into a routine. Working from home isn't a novelty for me, it is how I prefer to work and helps me to design a life that I want...
---
December 15, 2017 10:05 AM
Developers
,
Product management
My favorite product manager I have ever worked with treated the development group with a sort of benign neglect. He spent most of his time outside of the office talking with customers. Randomly, he came back to home base with a blast of feature ideas. Some were well thought out and describe, others...
---
December 7, 2017 1:39 PM
"Work-life balance"
,
Programming
I was at an important cusp about a month ago. One big contract was ending and I had till the end of the year to get something new lined up for 2018. Nothing was in the queue and it was stressing me out. There is low demand for non-technical testers working mostly remote and traveling to work...
---
December 5, 2017 3:06 PM
Christmas
,
culture
,
geek
,
gifts
,
Holidays
[caption id="attachment_4392" align="alignleft" width="240"]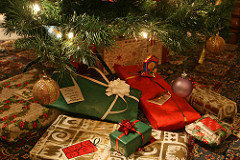 0 Comments

RSS Feed

Email a friend
---