---
November 30, 2015 12:52 PM
Career Development
Back in 1993, I performed my last show as a professional musician. This had been an endeavor that I had pursued, quite doggedly, for the better part of a decade. I had a number of successes and failures along the way, and I learned a lot of skills that would serve me well in my future career as a...
November 24, 2015 11:04 AM
Software testing
While I was in Postdam, Germany for Agile Testing Days 2015, there was a blizzard of options for talks and workshops I could attend. With close to one hundred speakers, there was no way I could attend everything I wanted to, but one...
---
November 23, 2015 12:14 PM
Conflict
,
Management
Last week I introduced a story about what bad corporate communication can look like. I talked about the post, and the experience that lead up to it, with my colleague and co-blogger here on...
---
November 17, 2015 8:36 PM
Communications
A friend of mine got this line in an email from the corporate office last week:
As part of a corporate effort to improve our ability to assure high-quality software is undertaking a study to determine the corporate capability of our Quality Assurance teams. Factors under review...
---
November 16, 2015 11:17 AM
Startups

Michael O'Church first...
---
November 9, 2015 12:31 PM
Agile
,
Fail fast
,
Lean
Some agile and lean people like to use the phrase 'fail fast'. That slogan is usually a call to be brave and try new things that might not work out. Looking a little deeper, there is an encouragement to find what doesn't work early rather than later when the stakes might be higher. I've never been...
---
November 2, 2015 7:10 PM
Career Development
,
Training
Every time I have started a new job of the fully employed at a company type, one of the first things we do is go over the organizational chart. An HR person and maybe my new boss sit down with me point to the bottom of the page and say "See, you are right there. No, not there, further down. Yeah...
---
November 2, 2015 3:10 PM
Larceny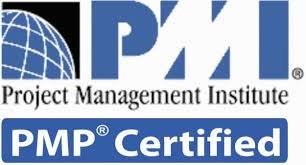 ---