---
March 23, 2015 11:04 AM
When I look through local software company lists and job advertisements, it's easy to make a few generalizations. There are big companies that have been around a long time; they are stable and the people working there don't have much to worry about. And then on the other side, there are very small,...
---
March 16, 2015 10:00 AM
HR
,
IT
,
Leadership
,
Project management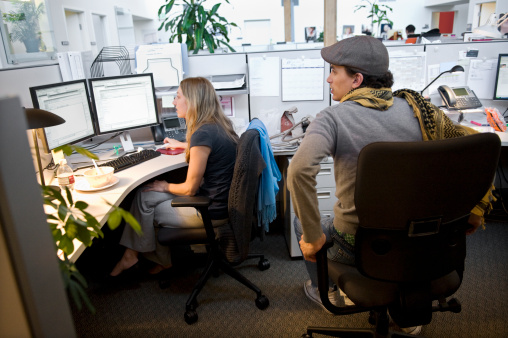 ---
March 16, 2015 9:25 AM
Feburary 20th of 2014, HP published a patent (originally filed in 2012) for implementing performance tests in an environment using continuous delivery. The content of the patent is pretty general, there are definitions of...
---
March 12, 2015 10:17 AM
One of my daily frustrations is reading through technical documentation. Sometimes it is for my own product (and thus, internal). Much of the time, it also involves materials on the web, i.e. researching an open source tool. There is a brisk trade in the book market today for technology titles,...
---
March 9, 2015 9:15 AM
ITWorld recently published an article about a study claiming refactoring usually doesn't result in improved code quality. The authors of the study say "Even though some of those...
---
March 5, 2015 3:09 PM
I've been working with technology professionally now for twenty-four years, and in all that time, there is one "killer app" that just will not go away. This app may, frankly, be causing stress that is bad for our overall health. I am, of course, talking about E-Mail.
---
March 2, 2015 9:28 AM
I'm writing this post from a fresh installation of Windows 8.1 on a MacBook Pro. I spent about half of Saturday researching, and downloading files, installing things, and waiting. There was a lot of waiting. Systems administration isn't my idea of a good time, so this was a little tedious for...
---