---
October 25, 2011 10:01 AM
[caption id="attachment_115" align="alignleft" width="180"]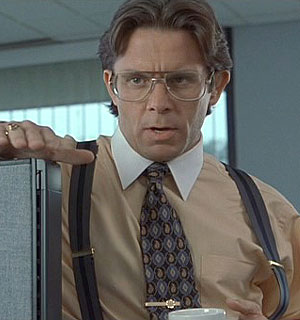 RSS Feed

Email a friend
October 19, 2011 10:58 PM
Last time, my friend Shawn introduced his premise -- that IT Workers are the coal miners of the 21st Century. This time, Shawn's back,...
---
October 18, 2011 11:14 PM
[caption id="attachment_102" align="alignleft" width="169" caption="No I will not reset your password"]
---
October 12, 2011 10:36 PM
Men and women of greater writing talent and skill than I have written eulogies for Steve Jobs.  Some have been touching and inspirational; others knew him, or his companies, far better than I.  It would be more than a little pretentious for me to try to write an article that, at best, might be a...
---
October 3, 2011 10:46 PM
Oh Boy. So two weeks ago, HP made it's announcement that it was considering leaving the PC business, and I made my speculation that
---