Dec 3 2012 4:52PM GMT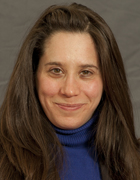 Profile: Lauren Horwitz
Even though lots of IT shops have moved to Windows 7 only during the past year, Windows 8 launched in October. But the much-anticipated system has already traveled a rocky road to release. While Microsoft initially hoped to release the OS in early October to compete with iPhone 5, delays pushed the release of Windows 8 to late October. In addition, previews of the OS are mixed, so understandably most IT departments are biding their time before migrating to Windows 8; "Windows 7 is just fine," they say.
On the upside, Windows 8 sports some new features, including a shared code base with Windows Server 2012 and, supposedly, better integration. In fact, that is Microsoft's new slogan for its various product rollouts: "Better Together." From the server to the desktop to the Surface tablet to the cloud, Microsoft says assuredly that its new portfolio of products works better together.
But lest we forget, the early returns say that Windows 8 has downsides as well, including a new "modern style" UI—formerly known as Metro—that many users criticize (indeed, some IT pros have even talked about putting Windows 8 in Desktop mode, which reverts to Windows 7) and requires IT departments to support two systems for at least a couple of years.
In our November issue of Modern Infrastructure, news writer Stuart Johnston rounds up the good, bad and the ugly on Microsoft's new OS and its promise. (Free registration required if you're not already a member.)
(One-time free registration required.)