Feb 18 2013 2:09PM GMT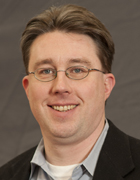 Profile: TTphil
When it comes to great crime thrillers set in colocation facilities, it's tough to find one better than Michael Connelly's "The Scarecrow." It's also difficult to find one that's worse, mostly because no other books come to mind.
It's fair to say fiction writers have neglected the colocation business, not recognizing the potential, I guess, for gritty suspense among server cabinets and the dangerous possibilities of a day on raised flooring. Their loss. Connelly made it quite real, and quite creepy, in his novel that features one particularly diabolical colo admin using the Internet and identity theft to conceal his evil deeds.
The only possible explanation for so few data center dramas is that thriller writers haven't been comfortable with the tricky terminology in the colo game. If they're Modern Infrastructure readers, they no longer have that excuse.
The new MI issue takes a hard look at IT outsourcing and efficiency, and offers a primer on colocation, managed services, dedicated hosting, cloud providers and similar services. It's a useful guide for a variety of reasons, not the least of which is because people often use the terms interchangeably – and incorrectly.
Take a look for yourself. See if you are properly speaking the language of shared infrastructure and fully understanding the distinctions between managed services and hosted services. We think it'll take the mystery out of it for you. It's best, after all, to leave the mysteries to those thriller writers.