Aug 31 2012 5:24PM GMT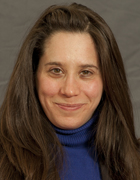 Profile: Lauren Horwitz
It's no accident that when we began thinking about launching a magazine, we decided to launch it at VMworld 2012. The show mirrors the trends and technologies that we see as so paramount to highlight in MI—really, the convergence of cloud computing, virtualization and mobile device technologies that are transforming traditional data centers.
And this year's themes only corroborated our suspicions about the prevailing enterprise IT concerns. As we noted in our VMworld 2012 coverage, issues like the software-defined data center, virtualized storage and better management capabilities have moved front and center this year. In the day one general session, VMware CTO Steve Herrod noted that networking and storage should be "first-tier citizens of the data center" rather than second-class citizens –presumably standing in the way of a fully virtualized, clouditized environment. To that end, all infrastructure resources in vCloud 5.1 is abstracted, and the idea is that enterprises can create their own virtual data centers with a logically isolated collection of virtual compute, storage, networking and security resources.
Attendees see these new virtualized areas as substantive progress, even if they remain wary about fully virtualized data centers or true hybrid cloud environments. "The focus on SDN says to me that [VMware] wants to eliminate the hurdles to considering cloud –and that's a good thing," said an IT architect for a financial services company in the New York area.