Jan 29 2013 4:31PM GMT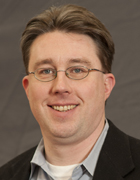 Profile: TTphil
In good times, IT managers face the problem of keeping pace with technology, spending wisely and justifying each proposed initiative. When the economy turns sour, those demands and pressures don't ease up; in some situations, they intensify.
The prolonged downturn in the global economy leaves IT in an ongoing squeeze. Do more, IT departments are told, but do it with slimmer budgets and smaller staffs.
Mike Sargent, general manager for enterprise management at software vendor CA, describes this predicament as the new normal. "The effective demands on IT are going up exponentially, and it is under massive pressure to keep costs under control," he tells Alex Barrett in the new issue of Modern Infrastructure.
Automation and outsourcing are two ways that can help to ease that pressure, and Alex talks with Sargent and other industry insiders about where they see those efforts paying off.
But just how long can these tricks continue to work? Is there a point where outsourcing is maxed out? When will there be nothing left to automate? And how long can this new normal last?