Nov 27 2012 2:47PM GMT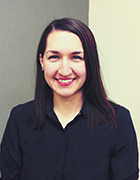 Profile: Laura Aberle
Mistakes abound when new technology and new processes are introduced—which is not necessarily a bad thing. After all, trial-and-error can be the best way to make progress in unfamiliar territory.
But it's a little tougher to adopt a bold attitude toward risk when $5 million is at stake, as Steve Gunderson illustrates in this month's From the Front Lines on the high price of designing a data center without investing in sufficient expertise. The company in question tried something new, but they cut the wrong corners and ended up paying for their self-reliance.
This month's Modern Infrastructure is all about balancing on the knife's edge between, in the words of our editor-in-chief, "forward-looking and foolish." Planning the data centers of the future requires just such a balance, between useful innovation and costly oversights. In your data center design projects, when do you forge ahead, and when do you take a step back and ask the experts?
Read the entire issue of Modern Infrastructure (free registration required).