Nov 1 2012 8:54AM GMT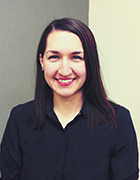 Profile: Laura Aberle
Against a backdrop of slow jobs growth and the acceleration of cloud computing, it's tough to shake the long-standing fear that IT jobs may vanish into the ether.
I've experienced a similar worry: before working with online content, I started out in print book publishing. I also still have a storybook from my childhood, How a Book is Made, about a bunch of cats (I presume in a glamorous Manhattan office) meticulously laying out pages, copyediting with a red pen on paper and rushing hard copies to the manufacturer. Because of outsourcing, digital publishing and print-on-demand technology, those cats would be out of a job today—unless they let go of paper and learned how to design their book's interior so that it looked (almost) as good on a Kindle Fire.
Cloud is changing the IT landscape in a similar way—so much so that the most vital skill for keeping your job seems to be adaptability.
Eighty-six percent of respondents to TechTarget's 2012 IT Priorities Survey considered cloud projects a strong priority in 2012, and according to research from IDC, cloud computing is estimated to create 14 million jobs by 2015—but the real question is, will those jobs be in IT?
The worry, explained well in this recent article, is that companies will use any cloud-generated savings for business initiatives and end up hiring sales and marketing professionals rather than growing their IT department. The geographical location of the jobs is another consideration—14 million isn't a huge number when spread across the globe, with 2 million jobs cropping up in India alone, and possibly only 1.1 million in the U.S.
However, adapting your skills and gaining an understanding of cloud architecture and business planning could be the key to keeping a position in IT. "If you can't beat 'em, join 'em," said Alex Barrett in this month's MI cover story on cloud computing
The cloud is sticking around, so in order to remain part of the work force, IT pros may need to shift from hands-on work with servers and hardware to more conceptual tasks related to planning, management and cloud architecture.
And there are areas that should be affected in a particularly positive way by the movement to cloud computing. For example, new concerns related to compliance, audits and hackers open windows for security professionals looking to hold onto or grab positions.
Although our work is increasingly abstract and globalized, services still need to be delivered, and there are jobs to be found for those willing to continually adapt.
My Kindle may be gathering dust in the corner, but I can't deny the unstoppable cost-savings and accessibility of e-books and online publishing. In the end, we're still reading today and will be tomorrow—it's just the paper and the paper-pushers that have transformed.