Jan 25 2013 8:32PM GMT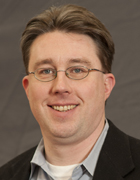 Profile: TTphil
 Amazon wants badly to pull big IT enterprise customers into the cloud, and it seems to realize that it needs to build some credibility with that bunch. Why else would AWS go to the trouble of pulling an old-school trick like inventing a trade show?
The recent re: Invent show in Las Vegas gave AWS a chance to show itself as a real company, a company that's serious about doing business with real and serious companies. To many decision makers – especially in the enterprise – caution runs high. Whether a flaw or an attribute, that cautiousness is endemic in large companies. It always has been, and there's only so much Amazon's boasts about higher throughput and lower cost of ownership can do to temper that instinct.
When you are talking about something as abstract as the cloud, it's not difficult to see why those cautious inclinations crank into high gear. Can a big, security-obsessed company with its own rugged (and expensive) in-house IT operation really send a significant part of its business off into the cloud? Amazon tried hard to convince its show attendees that they can.
In the new issue of Modern Infrastructure, TechTarget's Beth Pariseau tells us about the extent Amazon went to allay concerns held by those prudent enterprise big shots. The Vegas event, she writes, "gave enterprise IT pros and analysts the kind of conference experience they expect. And Amazon made it clear that it's gunning for enterprise customers."
So did Amazon's splashy event do the trick? Do you think in-person presentations, keynote speeches and handshaking can make the cloud real enough to woo the enterprise?