Nov 7 2012 8:59AM GMT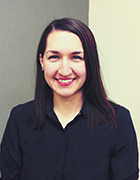 Profile: Laura Aberle
So cloud has a disruptive effect on job security (whether that's good or bad, we'll have to wait and see) but what about job satisfaction? Does the cloud have the potential to take the traditional hassles out of IT and free up time for more "fulfilling" work?
That's happened for at least one organization. According to Michael Mullarkey, CEO of Brickfish, a social media marketing software provider, adopting the cloud has changed the time distribution in the company's IT department. "We don't have three people running around here looking at the VMs," he told SearchCloudComputing.com. While they started with three, since moving their production workloads and all of their accounting, email and customer service systems to the cloud, they now only have "half of one person's time dedicated to the traditional IT responsibilities." Instead of resulting in job loss, the switch to cloud allowed the other two members of the IT staff to go back to development.
The Boston Globe recently ran an article on the "time famine" that Americans are suffering, and that plenty of IT professionals experience at some point in their career—it relates to the feeling of being too busy, without necessarily accomplishing anything worthwhile. The flipside is a growing desire for "time affluence," or a deeper sense of satisfaction with the amount of time we're given (since time, after all, is not a resource we can grow).
Like Mullarkey, other advocates of cloud computing tout its time-saving benefits. This article describes how PaaS adoption can allow developers to "build and deploy applications without having to worry about anything else." That worry-free feeling resonates with one of the conclusions drawn in the Globe article: the key to satisfaction isn't saving time so that we can relax and put our feet up—it's simply not feeling like we've wasted time. And when excessive administrative tasks impede projects that could move business or innovation forward, that can feel like a big waste.
But the PaaS example, like the Brickfish situation, suggests that the number of available positions in traditional operations may shrink. As cloud infrastructures take hold, the change may allow IT pros to shift their focus to more gratifying, business-boosting initiatives—but it could leave others with the hassle of scrambling for a new job.