Oct 22 2012 2:49PM GMT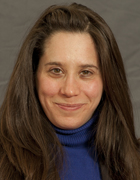 Profile: Lauren Horwitz
Cloud application programming interfaces (APIs) might seem more boring than controversial, but as cloud platforms become more sophisticated, the cloud API war is on.
Cloud APIs give developers programmatic access to services, such as storing data, updating a database or provisioning a server. But making these services work hinges on there being similar code between the source and the destination for data and applications. If they differ, enter interoperability and portability concerns. And this is where the vendor battle for the hearts and minds of end users has emerged: At one side of the ring, there is Amazon Web Services' cloud API, which is becoming the de facto standard. Companies like Citrix Systems and Eucalyptus make private cloud products that are compatible with AWS. On the other side of the ring is OpenStack, which held early allure and may still come out on top. It is championed by companies like Rackspace and Cisco Systems. The upcoming OpenStack Summit 2012 may give the standard some traction as well.
While this might seem like a trivial detail–I have a list of such things that I don't really care about–if you're a cloud architect or IT manager with vested infrastructure interests in the cloud, you should care. Why? Because the platform choices you make could be incompatible with one another.
Randy Bias — the co-founder and chief technology officer of Cloudscaling, an open source cloud infrastructure provider –recently discussed the impact of this standards war among cloud providers and how today's patchwork will ultimately give way to a more uniform cloud universe. To find out more about Bias's view on which standard the industry will ultimately choose, check out our inaugural issue of Modern Infrastructure.