Jan 22 2013 6:25PM GMT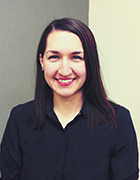 Profile: Laura Aberle
If you're reading this, then the world probably didn't come to a catastrophic (or zombie-related) end in 2012. I'm guessing there may be some slightly disappointed crossbow and bomb shelter owners out there. And I've often thought that some data centers would make great places to hide out while civilization crumbles.
But the world marches on, and although Modern Infrastructure's first cover story of 2013 starts on a science fiction angle, this issue is all about gradual and realistic progress. Despite the exciting developments of the past ten years, in this economy companies aren't eager to take massive risks, meaning that IT and the related job market should continue to evolve slowly. In his column this month, Jonathan Eunice stresses that 2013 is not the year that everyone magically migrates to the cloud, because infrastructure ownership still has its own benefits. Instead, he advises us to "Say hello to the hybrid cloud."
What's your take? Is the cloud a harbinger of doom for IT as we know it, or will IT continue to transform at a steady pace?