Oct 22 2012 2:53PM GMT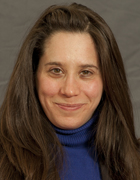 Profile: Lauren Horwitz
When you joined your IT department, little did you know that part of your role would involve hype translation.
But you are the key line of defense between vendors' overblown claims and your company's dollars. You often provide the reality check on what vendors have promised and what a technology can really do.
In the first installment of Modern Infrastructure's Countdown column, we take a look at some recent vendor claims that you may or may not have caught and their implications for technology. Take a look–just in case your business executives believe that Oracle can provide "easy, predictable pricing" or that the new Windows 8 interface requires no end-user adjustment.