---
February 18, 2013 2:09 PM
When it comes to great crime thrillers set in colocation facilities, it's tough to find one better than Michael Connelly's "The Scarecrow." It's also difficult to find one that's worse, mostly because no other books come to mind.
It's fair to say fiction writers have neglected the colocation business, not recognizing the potential, I guess, for gritty suspense among server cabinets and the dangerous possibilities of a day on raised flooring. Their loss. Connelly made it quite real, and quite creepy, in his novel that features one particularly diabolical colo admin using the Internet and identity theft to conceal his evil deeds.
The only possible explanation for so few data center dramas is that thriller writers haven't been comfortable with the tricky terminology in the colo game. If they're Modern Infrastructure readers, they no longer have that excuse.
The new MI issue takes a hard look at IT outsourcing and efficiency, and offers a primer on colocation, managed services, dedicated hosting, cloud providers and similar services. It's a useful guide for a variety of reasons, not the least of which is because people often use the terms interchangeably – and incorrectly.
Take a look for yourself. See if you are properly speaking the language of shared infrastructure and fully understanding the distinctions between managed services and hosted services. We think it'll take the mystery out of it for you. It's best, after all, to leave the mysteries to those thriller writers.
February 1, 2013 5:02 PM
Data centers have been using 10 Gigabit Ethernet for years, but momentum is building toward 40 GbE. Who doesn't want wider pipes for data and faster connections?
Well, you'd be right to be worried about dealing with incompatible drivers and hardware or having to rip and replace Cat6 copper cabling with fiber optics.
Still, numerous vendors support 40 GbE technology, and virtualization and storage needs are feeding the growing demand for low-latency networks. Top-of-rack switches are one way to get around uplink hurdles.
Are you thinking about making the move to 40 GbE? Why not just jump to 100 GbE?
---
January 29, 2013 4:31 PM
In good times, IT managers face the problem of keeping pace with technology, spending wisely and justifying each proposed initiative. When the economy turns sour, those demands and pressures don't ease up; in some situations, they intensify.
The prolonged downturn in the global economy leaves IT in an ongoing squeeze. Do more, IT departments are told, but do it with slimmer budgets and smaller staffs.
Mike Sargent, general manager for enterprise management at software vendor CA, describes this predicament as the new normal. "The effective demands on IT are going up exponentially, and it is under massive pressure to keep costs under control," he tells Alex Barrett in the new issue of Modern Infrastructure.
Automation and outsourcing are two ways that can help to ease that pressure, and Alex talks with Sargent and other industry insiders about where they see those efforts paying off.
But just how long can these tricks continue to work? Is there a point where outsourcing is maxed out? When will there be nothing left to automate? And how long can this new normal last?
---
January 25, 2013 8:32 PM
 Amazon wants badly to pull big IT enterprise customers into the cloud, and it seems to realize that it needs to build some credibility with that bunch. Why else would AWS go to the trouble of pulling an old-school trick like inventing a trade show?
The recent re: Invent show in Las Vegas gave AWS a chance to show itself as a real company, a company that's serious about doing business with real and serious companies. To many decision makers – especially in the enterprise – caution runs high. Whether a flaw or an attribute, that cautiousness is endemic in large companies. It always has been, and there's only so much Amazon's boasts about higher throughput and lower cost of ownership can do to temper that instinct.
When you are talking about something as abstract as the cloud, it's not difficult to see why those cautious inclinations crank into high gear. Can a big, security-obsessed company with its own rugged (and expensive) in-house IT operation really send a significant part of its business off into the cloud? Amazon tried hard to convince its show attendees that they can.
In the new issue of Modern Infrastructure, TechTarget's Beth Pariseau tells us about the extent Amazon went to allay concerns held by those prudent enterprise big shots. The Vegas event, she writes, "gave enterprise IT pros and analysts the kind of conference experience they expect. And Amazon made it clear that it's gunning for enterprise customers."
So did Amazon's splashy event do the trick? Do you think in-person presentations, keynote speeches and handshaking can make the cloud real enough to woo the enterprise?
---
January 22, 2013 6:25 PM
If you're reading this, then the world probably didn't come to a catastrophic (or zombie-related) end in 2012. I'm guessing there may be some slightly disappointed crossbow and bomb shelter owners out there. And I've often thought that some data centers would make great places to hide out while civilization crumbles.
But the world marches on, and although Modern Infrastructure's first cover story of 2013 starts on a science fiction angle, this issue is all about gradual and realistic progress. Despite the exciting developments of the past ten years, in this economy companies aren't eager to take massive risks, meaning that IT and the related job market should continue to evolve slowly. In his column this month, Jonathan Eunice stresses that 2013 is not the year that everyone magically migrates to the cloud, because infrastructure ownership still has its own benefits. Instead, he advises us to "Say hello to the hybrid cloud."
What's your take? Is the cloud a harbinger of doom for IT as we know it, or will IT continue to transform at a steady pace?
---
January 18, 2013 2:16 PM
Steve Bigelow's fun introduction to this month's Modern Infrastructure cover story on "The Data Center of the Future" got me thinking about my love of science fiction. For me, the appeal isn't just the advanced, improbable technology—it's the characters who interact with it. Let's face it: If we don't engage with the characters' motivations, we don't care much about the outcome, no matter how many sentient androids, alien spacecraft or lightsaber duels a story may throw at us. And as companies build the data centers and IT teams of tomorrow, the same should hold true—understanding the people involved can be just as important as understanding the technology.
Bob Plankers gets it right in "Six Questions Your CIO Will Ask About the Cloud," where he outlines the best ways to communicate at the C-level about potentially daunting developments like building a private cloud or moving applications to the public cloud. Without some level of communication and cooperation, these major changes to infrastructure can't move forward smoothly. So if you're worried about being blindsided by questions from on high, gain a little insight into the mind of your CIO and walk into your next conversation armed with the right answers.
Read the entire issue of Modern Infrastructure (free registration required).
---
January 9, 2013 7:45 PM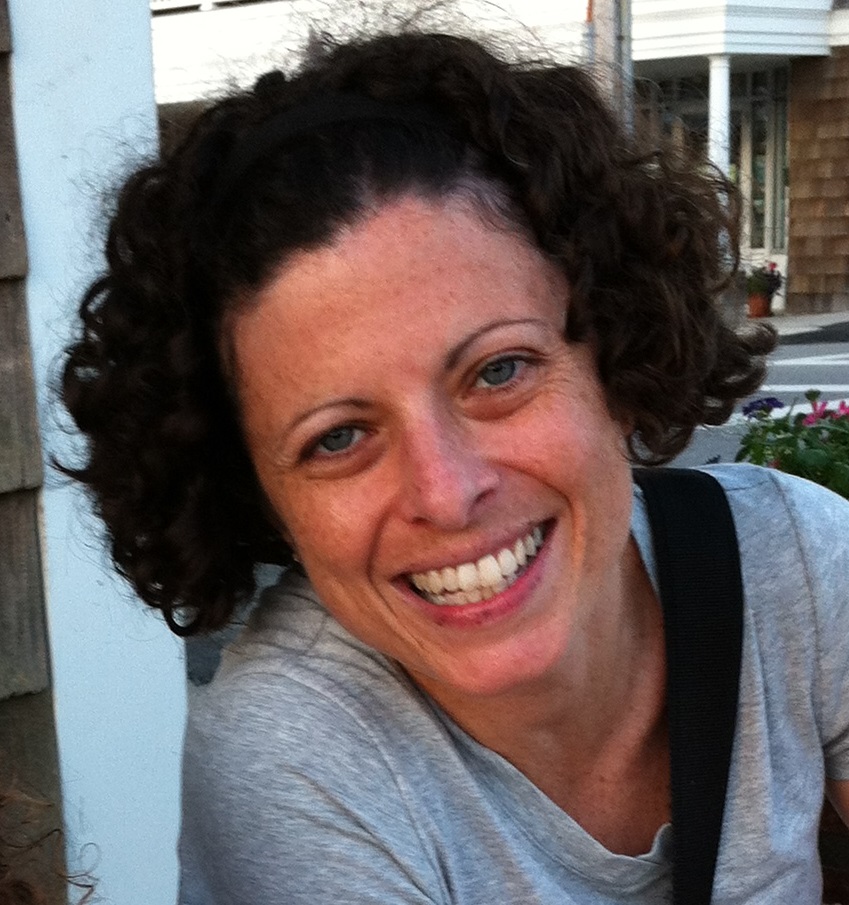 Profile: ccignoli
Our January issue of Modern Infrastructure is hot off the virtual presses. We're very excited to start 2013 off with a look at the data center of the future. We're not looking at robots or holograms, though–the future data center probably doesn't look so different from the ones you see today. Steve Bigelow researched the details of heating, cooling and other small advancements that are likely in that future data center.
Enjoy this and other stories in the new issue, and have a happy 2013.
---
December 17, 2012 5:41 PM
In the cloud computing era, infrastructure outages could be a thing of the past, as Web companies take advantage of resiliency built into applications. Relatively cheap, widely distributed resources in the public cloud have already helped some retailers — but cloud outages may be a downside to this new failover approach.
As cloud computing matures, we'll be watching to see how these issues play out. Will enterprises be able to build true redundancy across clouds? Are systems such as Chaos Monkey (for Amazon Machine Instances) and Cassandra (for distributed databases) improving stability or just adding another layer to management?
In the latest issue of Modern Infrastructure, senior news writer Beth Pariseau looks at these questions and the prospects for business continuity in the cloud era. What about you? Is your organization reluctant or eager to invest in this technology?
---
December 10, 2012 9:06 PM
In the latest issue of Modern Infrastructure, Bob Plankers talks about the potential for IT admins to monitor enterprise systems using social networking tools. At first, it sounds crazy: "What if you were friends with your servers on Facebook?" But such unconventional methods could make it easier to track performance across a variety of systems.
Instead of using an expensive "dashboard" product or relying on pagers, what if you could get updates via Twitter? VMware has demonstrated mapping server relationships with Socialcast, but what if you could set up TweetDeck to watch multiple systems or metrics in real time?
This is no more kludgy than what many administrators have already done, so why not use social media (which everyone's already checking anyway) to manage machines in the data center?
---
December 3, 2012 4:52 PM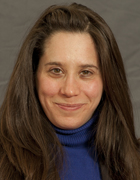 Profile: Lauren Horwitz
Even though lots of IT shops have moved to Windows 7 only during the past year, Windows 8 launched in October. But the much-anticipated system has already traveled a rocky road to release. While Microsoft initially hoped to release the OS in early October to compete with iPhone 5, delays pushed the release of Windows 8 to late October. In addition, previews of the OS are mixed, so understandably most IT departments are biding their time before migrating to Windows 8; "Windows 7 is just fine," they say.
On the upside, Windows 8 sports some new features, including a shared code base with Windows Server 2012 and, supposedly, better integration. In fact, that is Microsoft's new slogan for its various product rollouts: "Better Together." From the server to the desktop to the Surface tablet to the cloud, Microsoft says assuredly that its new portfolio of products works better together.
But lest we forget, the early returns say that Windows 8 has downsides as well, including a new "modern style" UI—formerly known as Metro—that many users criticize (indeed, some IT pros have even talked about putting Windows 8 in Desktop mode, which reverts to Windows 7) and requires IT departments to support two systems for at least a couple of years.
In our November issue of Modern Infrastructure, news writer Stuart Johnston rounds up the good, bad and the ugly on Microsoft's new OS and its promise. (Free registration required if you're not already a member.)
(One-time free registration required.)
---