---
July 31, 2017 11:58 PM
Cloud Computing
,
Cloud management
,
Hybrid cloud
As organizations continue to look to cloud services for IT and business uses, their computing environments are becoming vast, entangled webs that span public cloud services and various forms of


RSS Feed

Email a friend
---
---
---
January 30, 2017 3:29 PM
Cloud-Based Services
,
Copy data
,
Disaster Recovery
,
Virtualization
Have you ever spaced out during a meeting only to come to after hearing something arresting -- a proposal or possibility that might really affect how you do your job? Rosetta Stone's Mark Moseley has -- and it led to his purchase of copy data management software. Moseley is vice president of IT...
---
January 24, 2017 2:51 PM
Cloud Computing
,
Multi-cloud
Are two clouds better than one? For many organizations moving part or all of their IT operations into the cloud, they are. Three and four are even better. Many organizations today follow a multicloud strategy --
---
---
July 31, 2016 9:30 PM
Cloud Computing
,
Cloud standards
Cloud service agreements -- which spell out the obligations and responsibilities a cloud provider and a customer must adhere to -- are documents organizations with IT operations in the
---
June 27, 2016 4:38 PM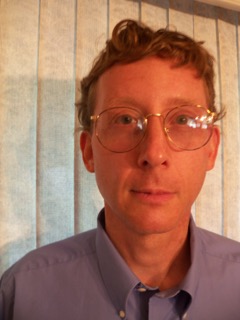 Profile: John Moore
CIO
,
Cloud Computing
,
Healthcare
A long-term care provider turned to cloud computing to shore up security and boost application performance. Here's the rundown: The Problem The IT situation at Creative Solutions in Healthcare was pretty dire two and a half years ago. When CIO Shawn Wiora came on board he...
---
June 15, 2016 1:02 PM
Cloud Computing
Cloud Expo 2016 had an ambitious billing: "The World of Cloud Computing All in One Place!" Held in a subterranean sector of the Jacob K. Javits Convention Center in New York in June, the convention indeed
---