---
April 27, 2018 6:03 AM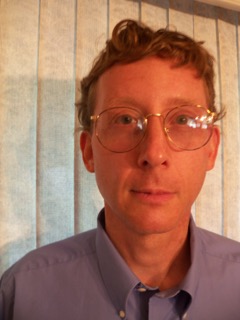 Profile: John Moore
CIO
,
eGovernment
,
IT procurement
,
Mainframe
With all the discussion around digital transformation, cloud and AI, it's easy to forget the number of legacy systems still around. And within the legacy systems category, mainframe work -- managing the hardware and resident software -- is something that gets short shrift at some...
---
March 31, 2018 3:57 PM
Business process improvement
,
CIO
,
Digital transformation
,
RPA
Tony Abel, a managing director at consulting firm Protiviti, met recently with SearchCIO to share some of his experiences in delivering robotic process automation (RPA) services to the firm's primarily Fortune 100 clients.
---
---
March 23, 2018 11:54 AM
Business strategy
,
CIO
,
Infrastructure As A Service
,
Shadow IT
,
Software as a Service
The job of CIO is not what it used to be. The days of taking technology orders from the business and just handing over the goods are finished. Beginning is an age of collaboration -- working with the business to deliver value to customers, whether internal or external. That is how it is at...
---
December 29, 2017 12:16 PM
Artificial intelligence
,
CIO
,
cybersecurity
One of the more memorable conversations I had this year was with Tony Arcadi, associate CIO for enterprise infrastructure at the U.S. Department of the Treasury. I met him at Gartner's annual gathering of IT leaders, Symposium/ITxpo, at Walt Disney World in October. We had a long discussion about...
---
September 30, 2017 9:59 AM
CIO
,
recruitment
The recent string of sexual harassment scandals in Silicon Valley may have reinforced the technology hub's reputation as an unfriendly environment for women -- but that's not...
---
---
April 30, 2017 1:08 PM
Business
,
CISO
,
cybersecurity
Jeff Haskill, the IT security chief at AstraZeneca, is, according to his boss, "a very technical CISO." Dave Smoley, CIO at the U.K.-based pharmaceutical manufacturer, praised Haskill for his technological background, which includes nitty-gritty IT work and
---
March 17, 2017 3:44 PM

Profile: Nicole Laskowski
Artificial intelligence
,
CIO
Incorporating game mechanics into daily tasks has proven to be an effective way to motivate workers. As it turns out, gamification techniques don't just work on us. Google DeepMind is applying the tactic to machine...
---