---
November 30, 2016 7:55 PM
Jeffrey Bornstein, SVP and CFO at General Electric Company, took time during his fireside chat at the MIT CFO Summit to make a distinction between what he called the "consumer internet" and...
November 29, 2016 3:07 PM
Marc Tanowitz, a fan of robotics process automation, would be the first to say the term has become a business buzzword. [caption id="attachment_6388" align="alignright" width="175"]
---
November 29, 2016 11:52 AM
One of the key attributes Curt Carver, vice president and CIO at the University of Alabama at Birmingham, looks for in a candidate is emotional maturity. But for some leaders, determining which candidates have the soft...
---
November 29, 2016 11:31 AM
Curt Carver promised to the staff, faculty and students that he would improve their lives in at least 100 ways during his first year as vice president and CIO at the University of Alabama at Birmingham. It's
---
November 29, 2016 8:20 AM
What's it like to be the chief financial officer at a fast-growing, industry-disrupting startup? How does a CFO deal with the startup mindset? [caption id="attachment_6373" align="alignleft" width="168"]
---
November 21, 2016 3:58 PM
Facebook has a new CIO. Atish Banerjea joined the social media company last month. Banerjea comes to the position after CIO stints at NBCUniversal, a news and entertainment company owned by Comcast Corp., and Pearson Education Corp.
---
November 18, 2016 6:37 PM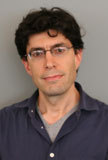 Profile: Jason Sparapani
Office 365 -- Microsoft's package of cloud-based email, word processing, scheduling and other productivity applications -- is used in more than a third of organizations worldwide that use cloud applications, forging ahead...
---
October 31, 2016 7:38 PM
Much of the current discussion on the evolution of artificial intelligence -- an umbrella term to mean everything from speech recognition software to robotics -- centers on speed. Machines can digest, consume and analyze more data at a faster rate than ever before, but does that make a machine...
---
October 31, 2016 2:04 PM
Is artificial intelligence tech quickly becoming enterprise tech? Vendors are betting on it. Last week at IBM World of Watson, IBM CEO Ginni Rometty l
---
October 25, 2016 10:56 AM
[caption id="attachment_6271" align="alignleft" width="121"]


0 Comments

RSS Feed

Email a friend
---