---
February 21, 2017 2:22 PM

Profile: Linda Tucci
Anyone who has been following the rapid development of artificial intelligence systems by the military-industrial-academic complex would probably agree that coming up with a code of...
February 20, 2017 4:05 PM
One of the head scratchers city CIOs are trying to work through is what the smart city platform should look like. To flesh out their requirements for an analytical data platform, 120...
---
February 17, 2017 11:44 AM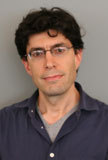 Profile: Jason Sparapani
The average organization today develops 464 custom applications -- some running functions critical to the business -- and puts a lot of the software in the public cloud. IT security is in the dark about nearly...
---
February 10, 2017 1:02 PM
Artificial intelligence will be the new user interface for internal and customer-facing applications -- not eventually, but soon, according to Accenture. In its flagship technology report
---
January 31, 2017 8:36 PM
A select group of city CIOs and other technology policy makers gathered recently at Harvard University to participate in the 2017 Smart Cities Innovation Accelerator. The order of the day? To report on their smart city...
---
January 31, 2017 3:34 PM

Profile: Sue Troy
Automation technologies – including physical- and software-based robots, artificial...
---
---
December 21, 2016 3:43 PM
Phil Weinzimer has noticed a trend that will no doubt resonate with CIOs: These days, there are a lot more senior IT leaders out there. As companies realize technology is a core part of the business, they're turning to technology experts like CIOs to lead a
---
December 19, 2016 8:14 AM
Digital transformation means different things to different departments, according to new research out of Deloitte LLP. Marketing, sales, customer service and even finance often see...
---
December 7, 2016 8:07 PM
Chief data officers are gaining organizational clout, according to a new report from Gartner. Researchers at the consultancy found that companies are establishing a data office, what they refer to as "the office of the CDO," complete with...
---