---
November 28, 2017 11:46 AM
The comments section at the bottom of news stories, blogs and Instagram posts has become a place for incivility. Without the resources to monitor every single comment written, news organizations


RSS Feed

Email a friend
November 17, 2017 9:30 AM
MIT Technology Review's annual list of Innovators Under 35 recognizes individuals who are tackling hard problems and making notable advances in the areas of AI, virtual reality, robotics and security. This year's list included...
---
October 16, 2017 10:30 AM
NEW YORK -- Hardly a day goes by without a prediction about how artificial intelligence will radically change our lives -- driving our cars, running errands, sucking up jobs. But what is the state of enterprise AI? In a McKinsey & Co. survey of 3,000 executives conducted earlier this year on...
---
October 13, 2017 12:40 PM
NEW YORK -- One of the biggest differences between machine learning and deep learning is the effort that goes into making the algorithms...
---
September 8, 2017 5:35 PM
The hype around AI has reached decibel levels so high that CIOs may wonder why their organizations haven't pulled off a bonafide AI project....
---
September 7, 2017 2:38 PM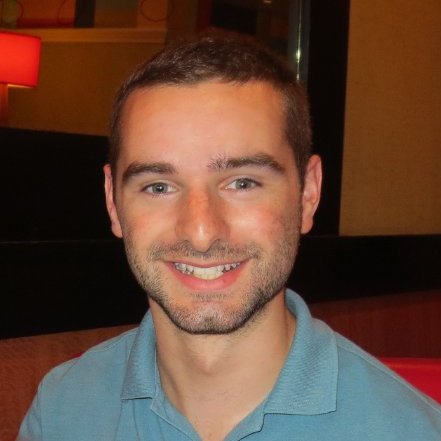 Profile: Brian Holak
LAS VEGAS -- For an example of the transformative role drones -- or unmanned aerial vehicles, as they're known in the industry -- will play across industries, just consider, said Michael Huerta, administrator of
---
September 7, 2017 1:53 PM
LAS VEGAS -- According to Intel CEO Brian Krzanich, if you want to see the makings of the next data revolution, all you need to do is look up. "Look up" at drones, that is, Krzanich told the audience during his keynote at the InterDrone conference in Las Vegas. Drones possess the ability to...
---
August 25, 2017 5:11 PM
With cyberattacks increasing in sophistication and data privacy laws such as the European General Data Protection Regulation set to go into effect in 2018, organizations should expect to see healthy...
---
June 30, 2017 2:09 PM
Just as a healthy body can't dodge every bacterial infection that comes its way, so should a sound organization realize it cannot avoid getting hacked. That's how Michael Chertoff, former secretary of the U.S. Department of Homeland Security and co-founder and executive chairman at the Chertoff...
---
June 2, 2017 10:43 PM
When Andrew Stanley received the email from PayPal, he knew immediately that something was amiss. There in the PayPal domain name, "under one of the a's" was a Turkish accent mark called a cedilla. "If you looked at it on your laptop monitor, it looked like a little speck of dust," said Stanley,...
---