---
February 28, 2018 5:10 PM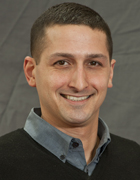 Profile: Ben Cole
E-discovery technology has become an integral -- and essential -- element of the modern legal process, but a new report suggests attorneys are still struggling to embrace the technology. A survey of 30 current or recently retired Federal Judges found that 60% said that the lack of cooperation...
February 27, 2018 1:51 PM
Developing an AI use case that lays out what the project will cost, the value it will provide and the potential risks it will bring can be a head scratcher for CIOs. AI...
---
February 26, 2018 5:12 PM
Digital threats pose a big challenge for organizations today, and cybercrime groups are only getting better at achieving their goals: In 2016, nearly one billion personal records and over one billion credentials were stolen, according to an FBI report. Such information is then often sold on the
---
February 12, 2018 4:02 PM
CIOs are developing "a sort of tunnel vision about AI," Isaac Sacolick, a former CIO who now advises CIOs on big initiatives like digital transformation, told me...
---
January 30, 2018 3:04 PM
John Brownstein, chief innovation officer at Boston Children's Hospital and a professor of biomedical informatics at Harvard Medical School, is a notable digital epidemiology...
---
January 15, 2018 6:54 AM
Cybersecurity is no longer just an IT problem; it's a cross-functional priority for the enterprise. As cyberattacks and cyber risk continue to swell, the cybersecurity consciousness among the...
---
December 22, 2017 12:21 PM
If there's one thing that CIO's have learned in recent years, it is that digital transformation is more than a buzzword. Embracing digital technologies has now become essential to successful business processes. "A...
---
December 12, 2017 2:36 PM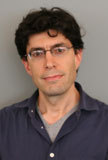 Profile: Jason Sparapani
Whose concern is it whether your customers derive a business benefit from using your product or service? At Signavio, a vendor of business process management software, it's the customer success manager's. You...
---
December 5, 2017 12:38 PM
[caption id="attachment_6882" align="alignleft" width="219"]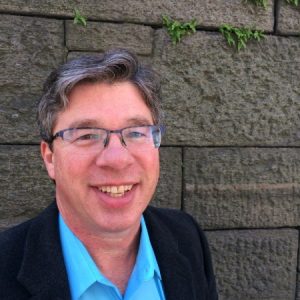 ---
November 30, 2017 10:45 PM
Credential stuffing doesn't often make the news, but it's a $10 billion a year problem, according to Shuman Ghosemajumder, CTO at Shape Security in Mountain View, Calif. The term describes the practice by cybercriminals of taking usernames and passwords they've collected from one breach and using...
---