---
March 9, 2011 9:32 PM
Businesses so know they need to track what customers are saying about them on social media and networking sites. Tracking customer sentiment online can contain, if not...
February 24, 2011 7:14 PM
Desktop virtualization gives the business peace of mind. That was the bottom line when I asked Todd Bruni, director of client services for Christus Health, about the benefits of building a virtual desktop infrastructure (
---
December 22, 2010 12:55 PM
We got Kinect. For Christmas and the winter ahead, my husband said. For when the house is empty again and the weather outside is frightful. It will be good for our health,...
---
October 21, 2010 4:16 PM
I started my week perched on a straight-back chair and juggling a tape recorder at the Gartner Symposium/ITxpo 2011. Many of Gartner's 10 top strategic IT trends and technologies laid out in the opening keynotes--
---
October 15, 2010 2:12 PM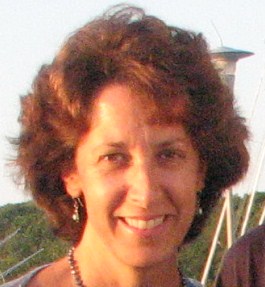 Profile: 4Laura
OK, OK -- I winced at this week's forward-looking piece by SearchCIO.com News Director Christina Torode about mobile being the new black. Those of us who are still trying to figure out...
---
September 29, 2010 6:29 PM
I heard from a reader recently that Chief Idiot Officer, not Chief Information Officer, is a more apt descriptor for CIOs he's dealt with. Harsh. The scathing note was in response to my recent story, "
---
September 23, 2010 5:23 PM
Transferring data outside your four walls, particularly over the Internet, is not an appealing prospect to many CIOs. But cloud uptime? Now that is an even larger trust issue...
---
August 26, 2010 7:09 PM
A large publishing company in the U.K. is introducing a new IT service catalog as part of its plan to turn the current IT chargeback model on its head. Until this...
---
June 17, 2010 6:33 PM
Democratizing business intelligence software is the anthem of the industry -- and the rallying cry of lots of BI stories. Users can become masters of their own dashboards! But (no big surprise) the slogan doesn't always match reality. That's what I gathered from several of the CIOs and BI...
---
May 25, 2010 6:54 PM
A year ago, when I brought up private clouds to IT executives, many were flat out not interested. Flash forward a year, and their stance has changed. Many IT executives are entering boot camps sponsored by systems integrators and cloud providers to find out how a private cloud can help them gain...
---