---
July 7, 2011 3:44 PM
Business transformation and IT transformation no longer are separate items on the enterprise agenda. Now that agenda is all about IT business transformation, as three technology trends work their way into the business processes of many organizations:


RSS Feed

Email a friend
June 30, 2011 8:07 PM
While you're debating whether to develop native mobile business apps, use HTML5 for mobile or take a hybrid approach using PhoneGap, one...
---
June 23, 2011 7:48 PM
You have to admire Kevin Jones, NASA's social media organizational strategist. He stood up at this week's Enterprise 2.0 show in Boston and laid bare his
---
June 16, 2011 8:52 PM
When I covered Microsoft, I appreciated the grass-roots SharePoint efforts across businesses small and large. Unsatisfied with the capabilities of a given collaboration...
---
June 9, 2011 7:26 PM
You've heard about it for years: IT and business alignment, or the acknowledgement that CIOs have to bridge the gap between IT and business goals. These days, I'm hearing that IT and business...
---
June 3, 2011 2:22 PM
You couldn't go far at the MIT Sloan CIO Symposium held recently in Cambridge, Mass., without hearing about the workforce of the future and how the CIO will help develop what some people are calling Workforce 2.0. The old corporate regime, dating back to the days when generals were...
---
---
May 20, 2011 1:36 PM
What struck me at this year's MIT CIO conference was the argument over what constitutes IT innovation and, as some speakers put it, whether...
---
April 8, 2011 4:01 PM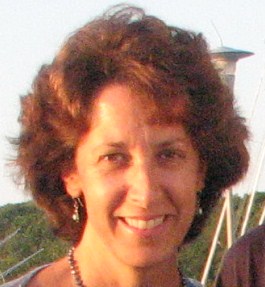 Profile: 4Laura
Why buy when you can rent? It's the new credo among savvy spenders everywhere -- IT shops included. More and more companies are renting space on a cloud (Infrastructure as a Service) or paying for what they use of applications hosted on one (Software as a Service). In either situation, one...
---
March 30, 2011 9:12 PM

Profile: Linda Tucci
CIOs often are advised to think of their users (a sleazy term if there ever was one) as customers. Harvard Business School professor Clayton Christensen has news for you: "Understanding the customer is the wrong unit of measurement," he informed CIOs at the recent Gartner CIO Leadership Forum in...
---