---
September 27, 2015 8:50 PM
McKinsey & Co. published new data this month on how C-suite executives rate their progress on digital initiatives. Bottom line for CIOs: The shift to digital is a super-high priority...
September 24, 2015 7:48 PM
Bangalore, Delhi, Manila, Cebu City, Shanghai. CIOs have traveled far afield in search of cheap labor for business process outsourcing (BPO). But according to a recent report from Cliff Justice,...
---
September 23, 2015 4:38 PM
Boston was selected to participate in a unique challenge known as 30in30in30: That's 30 pitch events in 30 cities in 30 days. Who's doing the pitching? Startups, many of them with a technology bent, that are building products and services for aging...
---
September 15, 2015 10:40 PM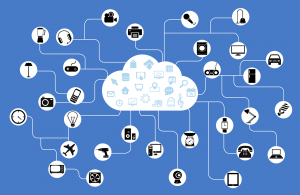 If CIOs and IT leaders want an
---
August 28, 2015 6:03 PM
CIOs taking the big data, cloud, analytics, digitization, [fill in the blank] plunge are often given this piece of advice: Start small.
But
---
August 1, 2015 1:55 AM
When Luis von Ahn was 12, he dreamed of becoming a "gazillionaire" by building a chain of free gyms where the kinetic energy people expended on exercise equipment would be captured and sold to power companies. "I thought this was a genius idea. We're going to have a set of free gyms, where we...
---
July 30, 2015 2:24 PM
Ralph Loura, CIO of the enterprise group at Hewlett-Packard, participated on a panel at the recent MIT Sloan CIO Symposium where he served up plenty of food for thought for
---
June 26, 2015 9:05 PM
CIOs are, by now, familiar with the phrase "fail fast." It's the idea that experimentation and getting new products to market quickly can expose flaws and...
---
---
April 24, 2014 7:27 PM
Ed Amoroso, chief security officer at AT&T, knows how to work up a crowd. Speaking at the recent Landmark CIO Summit in New York, Amoroso told an audience packed with financial sector CIOs...
---