Dec 20 2018 4:48PM GMT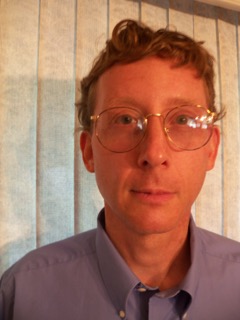 Profile: John Moore
Tags:
As robotic process automation projects become commonplace, enterprises are putting structures in place to manage and coordinate RPA development.
R.R. Donnelley & Sons Co. (RRD), a Chicago-based marketing and business communications company, provides one example. The company's Digital Revolution initiative, which seeks suggestions from employees about how to improve the company, surfaced 90 suggestions involving robotics. At least 20 have become fully functioning services, and RRD's RPA projects include automating repetitive document preparation tasks such as compiling, coding and categorizing data.
RRD has also dedicated personnel to RPA development — around 30 people work on software robots full time in the U.S. and India.
"The individuals developing RPA solutions in the U.S. are part of existing development organizations," said Ken O'Brien, executive vice president and CIO at RRD. "These employees have been assigned as dedicated resources to RPA development, but bring the experience of working on applications in functional areas where we want to deploy RPA solutions."
RRD's India team, meanwhile, was formed to focus on RPA development across the global organization. The company has a presence in 28 countries.
RRD's Enterprise Architecture (EA) practice also plays a role in RPA development, pursuing RPA standards and best practices. Firasat Hussain leads the EA practice for the organization and has responsibility for coordinating and accelerating RPA development across the corporation, according to O'Brien.
O'Brien said Hussain was selected for that role, in part, because of the need to align with the EA while driving standards for tools and platforms that support RRD's technology solutions.
As executive vice president and CIO for RRD's global organization, O'Brien has direct responsibility for all technology development and operations. This includes all RPA activities, as well as infrastructure and EA. He also sponsors the Digital Revolution as a member of RRD's executive team.
Creating governance structures to coordinate RPA development should be on every organization's agenda once they begin deploying more than a handful of software robots. Lack of governance leads to redundancy and unnecessary costs — a recurring pattern in technology adoption. Service oriented architecture governance became an issue a decade ago as organizations found themselves building duplicative services.
Expect to see RPA governance become more of a factor in 2019, as organizations scale up their software robot deployments.