---
June 16, 2011 4:22 PM
CIO
The question to Warren Ritchie, CIO at the Volkswagen Group of America, was pretty standard: What was the biggest surprise he faced when he came into the IT world? Ritchie was speaking at the recent Forrester IT Forum in Las Vegas. He hemmed and hawed and let out a little sigh. "Not a surprise," he said. "I had an inkling of it. I didn't realize the magnitude of the issue."
Ritchie, who was named Volkswagen's CIO in 2008, was referring to the proliferation of rogue IT in business, and the general lack of understanding about its inherent risks. Volkswagen's top executives understood what it took to run their business operations, of course, but he discovered they knew much less about IT operations than he had supposed. He was taken aback by "the general lack of appreciation of the complexity of running an IT environment and … what it takes to manage it."
Ritchie has a doctorate in business strategy, as well as a longstanding interest in the relationship between organizational structures and business success. In fact, most of his 24-year career at Volkswagen has been spent on the business side. So, he certainly wasn't up on stage to whine about rogue IT and his business peers' lack of insight into enterprise IT. Rather, he was describing the coordinated changes IT and the business side were making to help the company compete more effectively in the era of the connected car. It's no secret that Volkswagen has been slower to capitalize on the digital car than some of its competitors, notably Ford; and Ritchie — with the right IT team — has an opportunity to seize the moment and take the lead in this area.
It was therefore surprising to hear this business-savvy CIO talk about the need "to educate the business" on what it takes to run enterprise IT. Especially because all the talk at this conference — and at most other IT conferences for that matter — is about how CIOs must keep up with the business or be left in the dust by tech-savvy employees (aka rogue IT cowboys) who can self-provision the technology they need to do their jobs, thank you very much, pardner.
The biggest challenge in IT innovation is doing the change management part correctly, Ritchie said. His business partners needed to understand, for example, that they can indeed get a great "above-the-water-line strategy" for connecting with the connected cars of their customers by going around IT, but that the solution will "not leverage our internal managed services, and it is not going to leverage our internal app functionality."
Ritchie let his business partners know that rogue IT solutions might get them off to a fast start, but "we'll be slow, as a corporation, to take advantage of it." Instead, he argues for IT and the business working together on the plumbing.
Maybe IT is the victim of its own success. CIOs and their departments provide all manner of IT solutions to business challenges, but over time these systems become a routine part of business operations — so much so that they begin to be disconnected from their original enterprise IT roots.
This view or opinion was evident in Forrester's latest survey of some 2,000 business leaders on how businesses interact with technology. While 87% of the leaders told Forrester they believe the future of their organizations hinges on technology innovation, more than one-third (35%) said they don't consider IT to be a source of technology innovation. Almost two-thirds (65%) said they have budgets to buy technology within their group, without involving IT. Of the so-called Generation Y employees (those 18 to 30 years old) surveyed by Forrester, 64% said they download unauthorized applications or websites at least once a week to get their jobs done; and at least 40% do the same every day.
We live in a golden age of rogue IT. Ordinary schmoes like me can download apps to do our work. Business departments rent software over the Internet to carry out critical business functions. Amateur developers build business applications in the cloud.
But without the scalable, secure and integrated features that only IT departments can manage, these quick fixes will fall as fast as they rise — or worse, sink the enterprise.
June 9, 2011 7:26 PM
You've heard about it for years: IT and business alignment, or the acknowledgement that CIOs have to bridge the gap between IT and business goals. These days, I'm hearing that IT and business alignment is not enough. What enterprises really want from the CIO is IT-enabled business transformation.
"IT is pervasive in business today," said executive recruiter Shawn Banerji, managing director at Russell Reynolds Associates, who is "flat out" trying to fill enterprise CIO positions across all industries.
One reason for the rush on CIOs is that enterprises increasingly are taking an approach to running the business that relies on data and analytics, and they view technology as a means to gathering the internal and external intelligence to better understand their customers and marketplace, Banerji said.
IT and business alignment isn't coming up in recruiting conversations because IT, simply put, is so ingrained in the business. "It's not about IT transformation, and it's not about business-technology alignment," Banerji said. "If you don't view [IT] through the lens of where the business is going and those desired [business] outcomes — whether it be regulatory compliance, risk management, driving revenue profitability, entering new markets, introducing new products — you're focusing on the wrong things."
A recent Gartner survey also reflects a shift in CIO responsibilities to enterprise business goals. Among the 2,014 CIOs it polled, increasing enterprise growth was the No. 1 priority, followed by attracting and retaining new customers, and reducing enterprise costs. In 2010, the CIOs surveyed ranked improving business processes as their top priority, followed by reducing enterprise costs.
IT-enabled business transformation will shape the desired CIO skill sets, but it also is being driven by two new workforce realities: young employees with new work habits and new collaboration needs, and mobile and social media technologies becoming primary work tools. These two realities are part and parcel of a megatrend often referred to as the consumerization of IT.
We'd like to hear what you believe the role of the CIO is these days, and whether the conversation at your company is shifting from IT and business alignment to IT-enabled business transformation.
Let us know what you think about this blog post; email Christina Torode, News Director
---
June 7, 2011 8:59 PM
Petabyte data warehouse? Check! Scalable to thousands of users? Check! Every business intelligence (BI) feature imaginable? Check! Agile BI?
"One thing we do not yet know how to do well is agility," Boris Evelson told me at the recent Forrester IT Forum in Las Vegas.
Evelson, a principal analyst at the Cambridge, Mass.-based Forrester Research, has been covering BI for some 30 years. Over that time, scalable, powerful, stable BI has become a reality at companies with enough money and know-how. "I don't want to say it is a commodity, but we know how to do that," he said.
On the other hand, agile business intelligence — the ability to react faster to the ever-increasing speed of business change — remains "challenge No. 1," Evelson said. It's the subject of every conversation he has with clients these days, he told me, and it was the centerpiece of his talks at the conference.
Guidelines for an agile organizational structure
One of the reasons agile business intelligence remains elusive for most CIOs, Evelson said, is that BI software is different from almost any other enterprise application. With ERP or CRM, for example, once the requirements are defined and the software either procured or developed in-house, IT can expect a shelf life for that software of 12 to 36 months, with minor modifications. "With BI, if you do that, when you roll out the first iteration, it is already too late. The world changes way too fast," he said.
Given that CIOs can't do much about the pace of change, how do they get to agile business intelligence? In Evelson's view, it's a combination of using an agile software development methodology — which relies on prototyping rather than specifications — and on an agile organizational structure. Not that either is easy to do, especially the organizational-structure part. CIOs and their BI experts understand that silos are bad for BI, he said. But so is centralization, because "shared services are anything but agile." What's needed is a middle ground. Not middle as in wishy-washy, but as in a nuanced set of guidelines for handling BI. That requires a hard-nosed discussion about which apps need to be in a central area (mission-critical ones, for example) and which nice-to-have, ad hoc apps should stay where they are.
In-memory analytics, mobility
There are also plenty of technologies that can make a BI environment more agile. Forrester has a list of about 20, Evelson said, from cloud and mobility for BI infrastructure and delivery to inverted indexes and in-memory analytics, an approach he believes is suitable for as much as 90% of BI efforts.
"Think of in-memory as Excel on steroids. It has all the flexibility of Excel but also the power of traditional BI tools, like virtualization," Evelson said. QlikTech International's QlikView and Microsoft's PowerPivot take an in-memory approach to BI.
Of course, the flexibility these tools provide also represents a "huge danger," Evelson hastens to add. IT cannot control what users do in Excel, and the same is true for in-memory tools: One person's analysis of customer profitability is not going to be the same as another's. "You have to be smart. If it is a mission-critical app where nothing less than 100% accuracy is good enough, then in-memory analytics is not the right choice."
Not surprisingly, at companies where there is more business ownership of BI, in-memory analytics are being adopted "left and right," Evelson said. At IT-centric companies, not so much, he said.
The quick fix
Technologies help facilitate agile business intelligence, but for CIOs, finding the organizational structures and methodology is the tough nut to crack, in Evelson's view. In the meantime? Users will gravitate toward instant gratification.
"Traditional BI is why spreadsheets are still the most ubiquitous, best BI tool out there. You have a question, and as long as you have spreadsheets, you can get your answers," Evelson said.
Is agile business intelligence as hard as Evelson makes it sound? If you have blazed a path to agility and are willing to talk about it, I'd love to hear from you.
---
June 3, 2011 2:22 PM
You couldn't go far at the MIT Sloan CIO Symposium held recently in Cambridge, Mass., without hearing about the workforce of the future and how the CIO will help develop what some people are calling Workforce 2.0.
The old corporate regime, dating back to the days when generals were brought in to run companies post-World War II, is no longer working, but such top-down, command-and-control corporate cultures are still common.
What is needed from the C-suite down is a culture of transparency that encourages input from everyone in the company. That entails a lot of technology platforms, from social media and mobility, to real-time analytics and reports that "mere mortals" can actually decipher, according to Brian Halligan, co-founder and CEO of HubSpot Inc.
"The CIO will work with the CEO to fundamentally transform how we communicate, transform the culture, and … work to pull the workforce into the postmodern world," Halligan said during a panel at the MIT event. "Everything needs to be rewritten, and the CIO will be the one to pull the CEO over that line and help develop the employee workforce of the future, by putting in place critical hardware and software skills that employees need now and five years from now."
This disruption of the "Old World Order" is taking many shapes. At New York Life Retirement Plan Services, CIO Neal Ramasamy and CEO David Castellani plan to "destroy the desktop" and replace it with smartphones and dumb terminals.
In a conversation about the changing role of IT, Castellani said he envisions a more flexible, self-service computing environment for the workforce of the future — no surprise, considering his background as a co-founder of Mi8, a Software-as-a-Service email and messaging platform provider.
As far as proprietary applications? "Throw them out the windows," Castellani said in a panel at the MIT event. "They don't add business value; all they do is create more headaches. Focus on disruptive and aggressive ways to get rid of things like this."
At Raytheon Co., Chief Information Security Officer Michael Daly and his team are building a private cloud so Raytheon employees and the company's partners can collaborate in a dynamic environment. The end result will be a new approach to collaboration between and among Raytheon employees and partners to develop products for various government defense branches.
The message from some attendees and panelists at the MIT event was not only that corporate culture had to change to foster the workforce of the future, but also that IT systems and methodologies are the backbone of that culture and workforce. CIOs need to develop transparent, fluid communication environments, with teams that can be spun up and disbanded as needed; and they must be willing to let go of entrenched systems.
---
May 27, 2011 2:42 PM
Tech-savvy employees. The need for speed. Self-service technology. The next time you're inclined to examine where your CIO job is headed, or who you need to hire, Forrester Research is suggesting you keep these three trends in mind.
The rise of all three means that the CIO job of tomorrow — as in, pretty much today — is more about consulting than doing. That goes for your IT staff, also. "It's a very broad definition of consulting. It's providing direction, it's providing oversight, it's providing value," said Marc Cecere, a principal analyst at Forrester and keynote speaker at Forrester's IT Forum in Las Vegas this week.
Cecere said that in a business environment dominated by tech-savvy business people, self-service technology and speed [think cloud computing and mobile devices], much of the building, procuring and maintaining of systems will not be done by internal IT organizations. Instead, CIOs will need people who can identify and assemble all the pieces of these systems — solutions architects, data integration architects and vendor and sourcing managers.
For many of the IT roles today, including the CIO job, businesses will be looking for the equivalent of a Russell Brice, a New Zealand mountaineer who has helped 300 people climb to the top of Mount Everest. At some point he quit climbing and provided oversight, using his computer, mobile phone, walkie-talkie, telescope and so on to guide the climbers on the mountain. Just as application developers will be guiding those tech-savvy employees to make sure the technology they are building is secure and scalable, Cecere said. Project managers will not be running one project at a time but overseeing numerous projects simultaneously. When people get off track — when there is an emergency — that is when those IT job roles will revert to hands-on.
To excel at your CIO job, you will not only need guides, but also innovators and specialists. Cecere would like to see senior IT people freed up for innovation. "We'll see if that happens." At a minimum, CIOs will need people who can identify where innovation is needed and where it will come from. Some roles will need to be more specialized than they have in the past — in security, in managing data, in process design, for example, given anytime/anywhere computing. CIOs will need people who can figure out how to scale, secure and add functionality to the mobile applications business people are building for themselves, he said.
"That's an awful lot of change that you folks in particular will be going through, as we move to more empowered BT [business technology] organizations," Cecere said, using Forrester's latest coinage for companies where business people are more tech savvy, and IT will play a more strategic and consultative role in the provisioning of technology.
Of the three broad components of today's IT department — app dev and delivery, infrastructure and operations and a project management office — Cecere believes the app dev and delivery functions will shrink the most, as this is the technology area business people are most interested in. They haven't shown much interest in running or planning IT.
CIOs should not think about this transition as a transformation project. The business and IT are not going to drop what they're doing and plot out a course. And it won't come about in a big bang — the vendors, business and IT aren't ready for that. Cecere's metaphor of choice?
"You ever see 5-year-old kids playing soccer?" he asked. "Somehow, the ball gets from one end of the field to the other and once in a while in the goal, but everything in between seems like random motion. I think it's going to be this zigzag function."
---
May 25, 2011 6:41 PM
We've written quite a bit about the need for changes to software virtualization licensing terms to uncouple them from the physical hardware and accommodate the dynamic, shared computing environments that virtualization has made possible. Many vendors' licensing terms remain outdated because they prohibit the movement of workloads or the divvying up of resources.
This counters some of the benefits of moving to a cloud model and adds another snag to a long list of cloud security risks on the minds of CIOs and CISOs.
Michael Daly, deputy CISO and director of IT security services for Raytheon, said that it's a two-sided security coin: Vendors and SaaS providers want to make sure that you are truly using only the licenses allowed to you by contract, but how do you prove usage in an environment in which usage is fluid?
What it comes down to is validation, said Daly. The vendors want to know that you are not "fibbing" about usage, "but the alternative is that you [give] all these vendors — and you might have hundreds of products in this [virtual/cloud computing environment] — oodles of usage data about every movement your business makes."
That's too much information to be giving away, and then some. "It might even not be legitimate for you to be giving it away under some SEC rule, because you might be giving away stock-affecting information about how many customers you have at any given time," he said.
Daly's advice to other CISOs and CIOs is to minimize cloud security risk by negotiating a contract that lets you test your hosted environment for vulnerabilities and change simple things such as passwords.
"Get friendly with a lawyer," he said. "Walk through the contract language to make sure there is flexibility in there, and that you understand what happens financially when you do want to make a change to that environment."
In our coverage next week, SearchCIO.com will explore how corporate information security practices change when a virtual cloud environment is added to the mix.
In the meantime, here's more food for thought from experts and CIOs grappling with cloud security risks:
Are you beholden to the security practices of the cloud provider, or is there room to change the rules to suit your needs?
If your data is housed on a shared cloud, does it still meet the mandates of certain regulations?
Do cloud providers need to create more modular environments for their customers to prevent potential data sharing mix ups between customers?
Let us know what you think about the blog post; email Christina Torode, News Director.
---
May 20, 2011 1:36 PM
What struck me at this year's MIT CIO conference was the argument over what constitutes IT innovation and, as some speakers put it, whether IT is even capable of being innovative.
Innovation happens at the edge of an organization, with rebellious workers willing to go against the status quo, said an executive with a large IT consulting firm. That doesn't exactly fit the modus operandi of IT, he said. Venture capital firms interested in investing in startups tend to avoid companies spending a lot on IT, he said in furthering his point, because they don't believe IT equates to innovation.
IT does not result in innovation, said a vendor CEO on another panel, and pointed to an anecdotal number based on his dealings with corporations that "98% of organizations don't see innovation in IT."
I could go on with examples from other vendors (perhaps with their own agendas) explaining how IT is not innovative, though in large part through no fault of its own: Many CIOs still are mandated to cut costs. That's not exactly a spur to innovation, although some would argue that indeed it is.
The point is that plenty of IT innovation — or maybe we should say business innovation through IT — is under way. Take, for example, the winner of this year's MIT Sloan CIO Symposium innovation award: Marco Orellana, CIO at Chile's Codelco, currently the world's largest copper mining company.
Orellana set out to make the life of his workers easier. So, he helped create Digital Codelco, a system that automated a lot of the functions the miners really didn't want to do. The idea was to allow them to spend less time in the mines — remote controls for the mines' trucks is one example.
The idea is that innovative CIOs are in touch not just with the CEO or the C-suite, but also with the needs and desires of everyday workers in the company.
Let us know what you think about this blog post; email Christina Torode, News Director.
---
May 20, 2011 12:29 PM
A perennial scolding heard at conferences is that if IT leaders ever want to have a seat at the table — if CIOs hope to play a strategic role at their organizations, they need to learn to speak the language of business.
Well, guess what? That table is turning. Or at least, it was my fleeting impression yesterday at the annual MIT Sloan CIO Symposium that the language of business seems to be morphing into the language of technology.
The theme of this year's conference was how the role of the CIO will evolve in the digital business world. Now, as some readers of this blog might remember — and as repeat attendees of the MIT Sloan Symposium certainly know, the evolving CIO role was a major theme at last year's symposium. The tagline, however, of this year's event — Beyond the Crossroads — signaled that something was different. And something was, never more so than in the CEO panel that kicked off the day. The most striking aspect of the speakers was their tech savvy: Tech talk practically rolled off their tongues — and I'm not referring just to the word cloud, which came up often enough.
Take David Castellani, senior managing director and CEO at New York Life Retirement Plan Services. He wants to "destroy the desktop" and move "to dumb terminals, iPads and small phones." For Eric Openshaw, vice chairman and U.S. technology, media and telecommunications leader at Deloitte LLP, social media is top of mind (nothing too surprising there); but Deloitte, he went on to explain, is struggling to get "the right platforms" for both internal use and for engaging with the external world. Data analytics also is critical for Deloitte; indeed, the firm's $1.2 billion investment in that analytics now allows it to do things like predict a bank failure within 60 days of it happening. But the "great opportunity" for his and every other company, according to Openshaw? That lies in "mining unstructured data," he said. I could give other examples.
Now, the organizers of the MIT Sloan CIO Symposium might have gone out of their way to find tech-savvy CEOs and business people for their panels, but that would distinguish this symposium from last year's. There, CEOs and CIOs alike voiced the same old CIO leadership issues in the same old words, such as speaking in the language of business, or the need for CIOs to align IT with business goals. Yesterday, CEOs at least sounded like they are indeed operating in a digital business world and have moved beyond the crossroads.
---
May 12, 2011 11:06 PM
I'm pretty sure there isn't a CIO around who hasn't asked himself at some point or another if he has what it takes to do the job. Heck, there's probably not a sentient person on the planet who hasn't wondered at times if he is up to the task. On these occasions, our tendency is to look inward for the answer. Am I smart enough, tough enough, patient enough? Oh, shoot, am I good enough for this? But it just may be that it's the ability to look outward that really counts — at least when it comes to being an IT innovation leader.
That's been the experience of Roger Roberts, a partner in McKinsey & Co.'s Silicon Valley office, and leader of the firm's IT Strategy service. Roberts is talking about new IT innovation models at the MIT Sloan CIO Symposium on May 18. I interviewed him for our ongoing CIO Innovators series.
Could Roberts tell me what characteristics IT innovation leaders tend to possess?
"I think the most important," Roberts said, "is that they can easily place themselves in the shoes of different customers and stakeholders around the technology function." Instead of describing a problem from the "supply side of IT," innovation leaders can look at the problem from the "demand side," he explained. He went further in his characterization: "The ability to adopt other perspectives and to truly empathize with both customers and business leaders, I think, is often the grounding for being able to release their agendas in IT and find ways to really solve problems on behalf of their stakeholders."
It's funny. This idea of putting yourself in somebody else's shoes as the key to being an innovation leader has come up a lot recently, in one form or another. Bill Wray, CIO at Blue Cross Blue Shield of Rhode Island, was saying much the same thing when he explained in an interview that his approach to innovation was less about big software than about careful observation. He dispatches his IT team to sit side by side with frontline employees and find technology solutions (the cheaper the better) to improve their jobs — or as he put it, to make them "happier." In fact, employee happiness is one of three criteria he uses as his yardstick for success. He referred to his team as therapists.
The view of the innovation leader as empathetic certainly doesn't jibe with the stereotype of the single-minded, hard-charging business or military or political leader (Bill "I feel your pain" Clinton and Barack Obama are two notable exceptions, in my view). It's closer to what I believe is the mental habit of great novelists and some visual artists. I remember hearing that Dickens would take the part of every character as he was writing — actually speak in their voices as he composed, acting out each person's life. I think it's a frame of mind that probably a lot of CIOs — with their having to take an end-to-end view of the company — would be wise to cultivate.
---
May 12, 2011 8:22 PM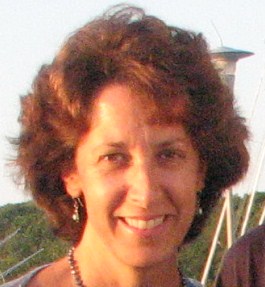 Profile: 4Laura
Okay, I have a funny story — and a compelling one.
There I was, sitting in the second row, alone in the small conference room, waiting for a customer panel to begin at Red Hat's summit on open source solutions last week. The five panelists arrived early as well, shook hands with each other, found themselves at a loss for words and readily took their seats on their stools, staring straight ahead, maybe 10 feet away.
Well, this is awkward, I thought.
With nine long minutes to go before the start, I decided to break the ice and approach the panelists, introduce myself and exchange cards. Imagine my horror when the first panelist I approached, a man in a blue suit, appeared not to have a card on him. I raced back to my briefcase to retrieve several of my own, handed one to him and to two other panelists, along with a pen, and exchanged cards with the remaining two customers.
When the man in the blue suit was finished, he returned my card and inquired, "And who are you?" Embarrassed by the order of events, I told him about SearchCIO.com, its focus on the CIO's point of view and my particular interest in cloud computing. I then collected the other cards and beat a path back to my seat.
Now, imagine my delight in the irony when I flipped over the card from the man in the blue suit to find the phone number and email of Jerome Bender, deputy assistant director at the FBI's Criminal Justice Information Services (CJIS) division. It just goes to show that when you need to get information, sometimes you have to resort to persuasive measures — in this case, peer pressure from card-carrying panelists!
The compelling story is the one Bender told the room once the panel discussion got under way.
CJIS operates national law enforcement services across 18,000 agencies, and has about a million end users, Bender said. The National Crime Information Center in Clarksburg, W. Va., where CJIS is based, processes 8.5 million transactions a day. These include fingerprint processing (200,000 per day) and background checks (14.5 million per year).
The speed with which these transactions are processed against a database of 68 million people with criminal records is astounding: 15 seconds to 2 hours. "The fastest checks are in support of homeland security as people are coming across the border — 15 seconds," Bender said.
Yet that isn't what's most compelling about Bender's story. A rapidly increasing need for capacity drove CJIS to move two years ago from a proprietary hardware platform to commodity servers running Red Hat's open source solutions, he said. In doing so, the organization saved about $80 million — while adding four times the capacity.
It takes a lot of horsepower to zip through a database of 68 million people. The FBI's Next Generation Identification, or NGI, system, a cornerstone designed to enable CJIS to become a global biometrics leader, is deployed on 2,600 hosts in a highly redundant architecture that operates 24/7, 365 days a year.
There were challenges and successes in the FBI's move to open source solutions, Bender admitted. "Security folks are not used to open source; it tends to be a challenge." On the other hand, the decision to "do everything diskless and move onto a storage area network to minimize moving parts" has resulted in just one hardware failure over 2.5 years.
"Life-and-death stuff needs to be high-availability," Bender said, and by using open source solutions, CJIS is providing that in a cost-effective service.
---