---
June 14, 2013 4:12 PM
If the government sent us discount coupons would we feel differently about their data collecting "habits"? This week the Searchlight looks at a few of the many, many opinions and players currently sharing the data privacy stage. Now that the cat we all knew existed is out of the bag, what do we do about it? One thing is for sure — we have to keep the conversation going.
May 17, 2013 6:32 PM
You've gotta hand it to those cybercriminals, they're not afraid to innovate. This week's SearchCIO.com Searchlight starts off with a look at a brazen hacker business model that offers DDoS attacks as a service. It's just another example of the ever-evolving cybercrime landscape requiring the constant vigilance of CIOs and a continuous flow of information with their C-suite peers and everyone in the enterprise. Also this week: a big need for soft skills in big data, confusion in the cloud, preparing for the robot onslaught and more.
---
May 10, 2013 9:20 PM
Jennie Lamere did something pretty cool. The 17-year-old high school senior beat out 80 competitors to win a recent hackathon. The prize-winning innovation is an app that called Twivo that can be used to block TV spoilers from Twitter feeds. And I just did something pretty cool, too. I managed to about four sentences into this paragraph without pointing out the fact (albeit kind of obvious from her name) she is a she. This week's SearchCIO.com Searchlight looks forward to the day when women in technology are highlighted not because their choice of work or expertise is somehow seen as novel but because what they're accomplishing — like Jennie — happens to be awesome.  Also this week: backing into the ROI of big data, email bounces back, a dim outlook for Google Glass and more.
---
May 3, 2013 4:33 PM
Try to contain your surprise. The lead item in this week's SearchCIO.com Searchlight asserts that Amazon is poised to conquer the enterprise cloud services market. Writer Christopher Mims lays out the argument, and darn if it doesn't seem plausible. What's more, IMHO, it just might be a good thing for CIOs. Also in this week's Searchlight: why VDI could be the key to unlocking the cloud's potential, tips on harnessing big data, a very ironic data security breach and more.
---
April 26, 2013 6:23 PM
OK, it may not technically be true, but semantically — the end is near! This week's SearchCIO.com Searchlight leads off  with the opinion of an esteemed federal CIO (and several of his peers) who believes the days of separating "cloud computing" from "computing" have are nearly over. Remember, these are folks in government agencies, where change isn't exactly lightning fast. So if they're seeing am IT landscape where cloud is so prevalent as to make distinctions irrelevant, private sector CIOs would be wise to take stock. Also this week: big data's human side, potential perils of the new digital age and more.
---
April 22, 2013 7:55 PM
These days, I often find myself among those who are tiring of the way social media has inserted itself into just about every part of our lives. But with the terror attack at the Boston Marathon and the subsequent frighteningly chaotic search for suspects that followed, I found myself grateful for the positive side of the power of social media. This week's SearchCIO.com Searchlight focuses on ways social media keeps us connected, helps those in need, provides information and brings comfort in the worst of times.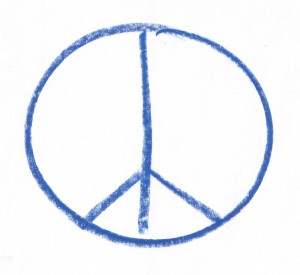 ---
April 12, 2013 4:27 PM
The people on your team seemed to be brimming with creativity when you hired them. So why aren't all these great ideas translating to innovation in your organization? Perhaps it's because you've overlooked the importance of a strategy for managing innovation. As the author of this week's lead Searchlight item points out, creativity and innovation are two different things. Creativity begets innovation, but ideas don't come to fruition without some guidance.  Also this week: teens tire of Facebook, the next killer mobile app and more.
---
April 10, 2013 4:38 PM
What do Albert Pujols and Pablo Picasso have in common? Well, they both feature prominently in this week's SearchCIO.com Searchlight which questions the idea of applying Moneyball –style analytics to non-ball-related occupations. Also this week: Amazon may may end Dropbox dominance, cyber attacks on telephony make a comeback, what to expect from Facebook Home and more.
---
March 29, 2013 7:34 PM
The old saying goes that you can't be all things to all people. But Amazon is sure as heck gonna try.  In this week's SearchCIO.com Searchlight, the king of digital disruption shows how it's done. With the acquisition of social networking site Goodreads Amazon is not only bolstering its tried and true book business it's making itself nearly all things to all internet using people. Oh, and likely beating down the competition in the process. Also this week: why the Spamhaus DDoS attack is worth worrying over, a data-loving skeptic's look at unstructured data and more.
---
March 22, 2013 4:56 PM
Just about everyone who has a computer has, at one time or another, left a comment online. Be it a simple "congrats!" under a wedding snapshot or an angry mini-rant about poor restaurant service, for some this opinion sharing has become second nature. For the most part it's harmless — sometimes annoying or mean-spirited — but harmless. In some instances it helps businesses know what they're doing wrong (or right), which is a good thing, right? But what if it goes to another level? What if folks start commenting on actual humans? This week's lead Searchlight items looks at this question and what it might mean for the future of work, especially in light of the growing popularity of on-demand services. Also this week: the hot new job in big data, debunking depulication myths and more.
---