---
May 23, 2014 8:07 PM
Chief Digital Officer
,
CIO
,
CIO leadership
,
CMO
,
Digital disruption
,
Social networking
Digital technology is rapidly evolving — how will enterprises ever catch up? And who should lead the charge? Those were the top-of-mind questions for every IT executive who attended the 11th MIT Sloan CIO Symposium, this week's Searchlight headliner.
Luckily, as was evident from the variety of digital advice-filled sessions to choose from, there are many points of entry in the quest for digital transformation. The first step: Be fearless. Just take panelist Tanya Cordrey's word for it: The chief digital officer at Guardian News and Media led The Guardian's major global domain change and expanded the media property's global audience to 84 million unique visitors, among other successes. The key, she said, is to play the role of "digital facilitator" and encourage the rest of the company to be a "courageous" news organization.
Her fellow panelists — which included MIT CIO Leadership award-winner Thaddeus Arroyo, CIO of AT&T; Robert Tas, CMO of Pegasystems; and George Westerman, research scientist at MIT's Center for Digital Business — were in accord: Go digital (to keep up with an increasingly connected customer base) or go home.
Another factor for digitally evolving enterprises — particularly those with legacy systems — to consider: smart, interconnected devices. At ZDNet, HP's Oliver Marks wrote this week about "the end of social," or the idea that social networking silos will become extinct as organizations keep up with newer systems of engagement and become more digitally focused on the consumer. Today's customers prize the ease of use and speed of their digital experience (points brought up at the aforementioned MIT session, by the way), and this spells integration problems for companies with older systems. "This [integration] is the goal of overarching digital enterprise transformation efforts which seek to create coherence of collaboration and interactions across companies," Marks writes, urging organizations to leave old ways of "social business" thinking and focus on becoming more flexible and agile to be able to keep up.
In other tech news: Yes, another breach (sigh), this time of eBay's database; Martha Stewart provides drone use-case tips from personal experience; a double-amputee calf gets fitted with high-tech prosthetics; and more.
Get up to speed on recent tech happenings in this week's Searchlight!
May 23, 2014 5:31 PM
CDO
,
Chief Digital Officer
,
CIO
,
CIO leadership
,
CMO
,
Digital disruption
,
Digital strategy
,
MIT
Digital innovations have disrupted how we live; a tech-savvy populace now equates a great user experience with exceptional digital experience. So it's no surprise that companies are adding digital chiefs willy-nilly. In addition to the CIO role, we're seeing chief marketing officers (CMO) and chief digital officers (CDO). Question is, which of these C-level execs should rise to the occasion and take charge of a company's digital transformation?
At the 11th annual MIT Sloan CIO Symposium, the resounding response to that question was…no one. Well, not one person, at least. Turns out, "going digital is a team sport" and departments need to work outside of silos, said the conference's 2014 CIO Leadership Award winner Thaddeus Arroyo, CIO of AT&T Services. And yes, Arroyo was the lone CIO on the panel of a session titled, "CIO, CMO, CDO Perspectives on Digital Transformation." He added that a digital transformation has to be an "aspirational experience," meaning that every department should consider digital transformation its job, not just the job of the company's digital properties. For example? "Every [IT] budget is a digital budget," Arroyo said. (No one's going to put IT in a corner.)
Fellow panelist Tanya Cordrey, of Guardian News and Media, agreed. For the storied CDO, going digital was a necessity, of course. One only has to look at the string of now-defunct print publications that didn't get on the digital bandwagon. At The Guardian, every aspect of the media property has been overturned, from how journalists create content (smartphone reporting from a warzone was her example) to how the paper's readers access their content to how quickly they must put out the content itself.
Cordrey described her CDO role at The Guardian as a "digital facilitator." Her entire organization is now digital, but she said it wasn't about the technology. "Technology is just an enabler," she explained.
Ruthless ambition, on the other hand, was not an enabler of this massive change, according to Cordrey. One of the ways she was able to ensure the success of her organization's transformation, she said, was by hiring people who played nice, especially across departments. "The people you hire have to be great at working with people," she said.
Dr. George Westerman, research scientist at MIT's Center for Digital Business and the academic representative at the panel, concurred, citing that companies that lead in digital transformation not only operate, manage and lead differently, but also see a 25% improvement in performance. "If your business is a caterpillar, then digital should turn you into a butterfly," he quipped.
Hard-nosed digital: 'If you can't measure it, don't do it.'
If neither the CIO nor CDO nor CMO is the person in charge of transforming an enterprise digitally, then what are their responsibilities in a company's digital strategy, and what should be the angle of attack?
For Arroyo as CIO, he emphasized the need to partner across functions: "We need to be willing to help other departments," he said. On top of that, CIOs should be able to prove and effectively communicate the efficiency of pursuing digital initiatives. Westerman cheered on that go-team attitude. "Great CIOs are about helping business leaders spend their budgets well," not just the technology budget, he said.
The remaining panelist and CMO perspective of the bunch, Robert Tas of Pegasystems, was of the same mind. "Marketing is a catalyst, but our IT brethren are crucial to digital success," he said.
Tas also urged the audience to tackle the skills gap created by the rapid evolution of digital tech. The challenge of becoming an organization that's "digital by design," he said, is the difficulty, for instance, of "finding someone with 10 years or more of social or mobile user experience." Speaking to that point, Arroyo said of AT&T: "Ninety percent of all our IT professionals will have to evolve to meet new roles by 2020" if the company is to survive the digital transformation.
A question from the audience about metrics showed how serious these organizations are about going digital. What exactly are we measuring when pursuing digital?
Arroyo said that it's important to measure every interaction, not just digital ones. AT&T measures these interactions across every channel so they're able to cross-analyze digital interactions against non-digital ones in order to accurately gauge customer satisfaction.
For The Guardian, customer engagement, namely the number of daily active readers, serves as an important top-line digital metric. This is because "our product, the news, is ever-shifting," she explained; return visits, and not the "vanity metric" of unique page visits, are now what matter. And engagement entails measuring the usability and speed of the digital experience as well. Her bottom line: "If you can't measure it, don't do it."
At the end of the day, it came back to the recurring motif of customer service — with a big dash of courage in the mix.
Said Pegasystems' CMO: "Rally around the customer!"
From CDO Cordrey: "Courage is infectious. … Be bold!"
And from CIO Arroyo: "Silence your self-limiting beliefs and give your organization a chance to excel!"
---
May 22, 2014 9:25 PM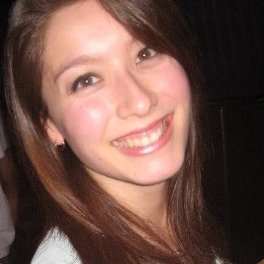 Profile: Kristen Lee
CIO
The 11th annual MIT Sloan CIO Symposium began with a piece of provocative advice for some of the world's best CIOs: If you believe you're the smartest person in the room, you're setting yourself up for failure, especially in today's enterprise.
Business peers are tech savvy, customers are plugged into your business like never before and digital disruptors are everywhere. Being a successful CIO in the digital enterprise is not about separating from your peers and customers, conference organizers said — it's about effectively recognizing and integrating their strengths into your IT strategy.
In fact, as the day went on, it became increasingly clear that believing you know better than anyone else is actually one of the worst mistakes a CIO can make.
"The greatest threat to the CIO is the CIO themselves," said Douglas Menefee, cloud CIO advisor at Amazon Web Services. CIOs must guard against getting too comfortable. "Human nature is tribal and we surround ourselves by people of like-tribe and we run the risk of being closed-minded," he said.
Stephanie Woerner, research scientist at the MIT Center for Information Systems Research (CISR), concurred, stressing that it's crucial CIOs be open to the strengths and ideas of their peers, and also be willing to continuously learn and think outside the box.
A simple example? Take "something that was in technology but turn it into an [IT] service," she said.
Andrew McAfee, co-director of the MIT Initiative on the Digital Economy, drove home the point in remarks that closed out a day of sessions that included: how to work with the CEO, how to balance innovation and security, how to be an effective IT service broker and how to make sure the CIO role doesn't become obsolete. But McAfee took the notion of drawing from the human collective a step further. True magic happens when you integrate the strengths of people with the strengths of technology, he said.
And CIOs, with their technology domain expertise, are in a position to bring that magic to their companies — provided, that is, they can assemble teams with the right combination of human and machine smarts.
To illustrate his point, McAfee described to the audience a freestyle chess tournament where participants could form any combination of human and digital labor to compete against each other.
"What we learn is that the rightly composed team will beat any grandmaster," McAfee said. "It will beat the best chess super computer. It will actually beat the top grandmaster with the best chess super computer, because the way to compose a team is to be very insightful about what people are good at versus what technology is good at and bring both of those strengths together."
And the day is coming when anyone will be able to program these smart machines, not just software engineers from MIT. McAfee told the audience about Baxter, a robot that anyone can program — not by writing code, but simply by moving its "body" parts to show it what to do. "And you essentially say, 'You got that?' and Baxter says, 'Yeah, no problem,' "McAfee said.
Though Baxter is mainly used on the manufacturing floor, it shows that technology paired with people is powerful: powerful when used in institutions, powerful when used in education systems, and powerful when used in business models.
"These are not straightforward examples of substitution," McAfee said. "These are examples of complements, of people coming together with technologies to do things better."
Let us know what you think about the story; email  Kristen Lee, features writer, or find her on Twitter @Kristen_Lee_34
---
May 16, 2014 7:59 PM
CIO
,
Digital strategy
,
FCC
,
Internet of Things
,
Net Neutrality
,
Wearable devices
Fasten those DeLorean seatbelts: Activity-tracking chip implants and other forms of wearable tech are coming to a future near you, according to a recent survey of IT insiders. And, even better, without the chaotic, dystopian overtones of the might-have-been future Marty McFly stumbled upon in Back to the Future.
Findings from a Pew Internet Project survey show that users view the rapidly expanding role of Internet-connected things in their environment in a positive light. The report, with data collected from 1,606 IT experts, analysts and other stakeholders, indicates that a majority of the participants agree that, by 2025, the increasingly ubiquitous Internet of Things (IoT) will have "widespread and beneficial effects" in our society — and that it will be so deeply integrated into our daily lives as to become "like electricity."
Among the places survey respondents expected these sensorized technologies to manifest themselves: our bodies, homes, communities and the environment, as well as the goods and services industry. And expect a lot of them. The study also projects 50 billion devices by 2020 in the shape of "phones, sensors, chips, implants and devices of which we have not conceived," states Patrick Tucker, expert respondent and author of The Naked Future: What Happens in a World That Anticipates Your Every Move?
So what's this mean for CIOs and other IT execs? Consider this another business disruptor that, like the connected car for the auto insurance industry, both offers opportunities and creates challenges.
Other tech news causing a buzz this week: FCC approves proposal allowing for the possibility of paid priority on the Net; New York Times ouster of Jill Abramson leaves the challenge of digital strategy to new executive editor Dean Baquet; text providers start rollout of text-to-911 program; and more.
Read all about 'em over at Searchlight!
---
May 13, 2014 2:53 PM

Profile: Nicole Laskowski
Hosain Rahman got into the wearable technology business by building noise cancellation technology (AKA headsets) for the military. Today, the CEO and co-founder of Jawbone, is probably better known for Jambox, a set of wireless speakers for the consumer market, and its new-fangled UP bracelet, an activity tracking device.
The road from military to civilian customer base was not easy, according to Rahman, who spoke at the recent TechCrunch Disrupt New York conference. The first release of the UP wristband bombed in 2011. A year later, when the second version launched, it faced new competition from Nike's FuelBand. Then there was the internal team-building issue. Making wearable devices requires software, hardware and data teams with different cultures to mesh and work together.
"It was really interesting because it was taking people who came from totally different disciplines, who are used to working at different paces of iteration cycles, and putting them together," Rahman said.
The hardware teams, for example, design for near-perfection. They work deliberately to resolve "parts of the experience" and decide if the product is good enough to ship based on whether "someone would pay you for it," he said. Software teams, on the other hand, have more flexibility to build, test, iterate and repeat as fast as their coding fingers will let them. They can release products as prototypes and quickly tweak what doesn't work based on feedback.
Taking advice imparted to him by none other than Steve Jobs, Rahman saw that the tasks for his hardware, software and data teams were all different, but they ultimately fit together — like puzzle pieces — to accomplish the same goal: Building a product customers would love.
"That was the unifying factor," he said. "Focusing on the customer experience — the user experience — and getting it right." That focus paved the way for hardware, software and data teams to start learning from each other, instead of butting heads.
The software team took a page from the hardware team and began to appreciate longer cycles and "that level of product resolution … which I think in mobile apps is huge because you really only have one chance to make a first impression," Rahman said.
On the flip side, "the software guys made our hardware guys think about prototyping faster, changing the way they iterate, how to get things out and tested and hardware hack, if you will," he said.
The back and forth will, no doubt, come in handy as Jawbone pushes ahead on its new "holy grail": putting individual data back into the hands of its customers in an effort to change their behavior. Today, the UP wristbands are synched with a mobile app, which can help customers keep track of what they eat, what they drink, how much they move and how much they sleep. And now Jawbone goes a step further, sending push notifications to its customers on their sleep and activity patterns and how they can improve both.
---
May 9, 2014 5:10 PM
CIO
In this week's Searchlight: More fuel has been added to the net neutrality fire.
Despite a call for delay from a Federal Communications Commissioner and vocal dissent from the public, FCC chairman Tom Wheeler plans to bring his proposed Open Internet guidelines before the commission at its May 15 meeting.
Wheeler's proposal, which outlines net neutrality rules that would allow companies to pay for high-speed access to their Internet content, has kindled the decades-long net neutrality debate. In response, many individuals, interest groups and companies — including Internet giants Amazon, Google and Facebook — are voicing dissent against paid access that would allow ISPs to prefer some companies' content over others.
As guest contributor and Wellesley College CIO Ravi Ravishanker notes in a recent CIO Matters column, questions already abound around whether a net neutrality revision will go through, including the effect such a ruling would have on startups with less money in the bank. We'll see if the FCC decides to take the matter to the public in Thursday's meeting.
In other news, Target CEO and chairman Gregg Steinhafel resigned only a week after the company hired a new CIO in the wake of last year's headline-making data breach. One major takeaway from this C-level revamp: CEOs have little choice but to shoulder a fair share of responsibility in the business' IT security strategy.
Other happenings: Steer clear of strategic planning myths; digital media takes on textiles with color-changing garb; an early look at Amazon's 3-D smartphone; and more.
Get your fix of this week's tech headlines at Searchlight!
---
May 2, 2014 5:47 PM
If this week's Searchlight demonstrates one thing, it's that the Interwebz is consumed with all things data.
First, the biggie: Retail goliath Target says it has taken a huge step in addressing last year's customer data snafu by appointing big-leaguer Bob DeRodes to the CIO post (former CIO Beth Jacob resigned in March). And his responsibilities don't sound like a walk in the park: On top of the infamous breach that compromised 40 million credit cards, not to mention 70 million other records filled with customers' personal information, DeRodes also has to tackle the digital innovation that Target CEO Gregg Steinhafel says is part of the company's long-term strategy.
Piece o' cake it ain't — so is DeRodes the man for the job? Considering he was senior IT advisor to the U.S. Department of Homeland Security and the U.S. Secretary of Defense, as well as CIO at Home Depot for six years (where the company says he led a "significant IT transformation"), it sure sounds like he's equipped to do so. Time will tell.
Onto social and mobile data: Here goes another round in the social platform boxing match! Snapchat announced Thursday that it's adding text messaging and real-time video chat to its platform. On the same day, Foursquare revealed that it's splitting its app and launching Swarm, a "social heat map" that will allow users to search for nearby friends and check in to share their location. Eventually, the company will ditch the check-in feature and focus on search and discovery. We'll see how this divided version of Foursquare competes with Yelp and Facebook.
Other news this week: The White House (finally?) released a report addressing private data dealing and its potential to lead to abuse and discrimination; plus, 3-D glasses on praying mantises can actually help the robotics world!
Read all about that (data) jazz by heading over to Searchlight!
---
April 26, 2014 6:58 PM
Hey, CIOs, it's time to take a page from Facebook's playbook and focus on user content and mobile engagement. Facebook sure has, with mobile making up an impressive 59% of its $2.27 billion in ad sales for Q1. Add to that the 34% rise in the number of users accessing the site through mobile devices, and it's probably safe to say the social networking site is getting the hang of the whole mobile engagement thing.
Facebook, as we know, has also made some very expensive bets on how users like to communicate, with its $19 billion purchase of WhatsApp, a rejected swipe at Snapchat for $3 billion, and the launch of the Instagram direct-share function and its very own chat app, Messenger.
The social media giant is homing in on its users' personal conversations – what CEO Mark Zuckerberg calls private content – and it wants more of them. In our latest Searchlight, take a look at how Facebook is playing it smart by enabling users to create and share more private content, further expanding what Zuckerberg says is "an ecosystem that's [already] growing incredibly quickly."
And it's not just personal content you can use to further your business: public content – namely what your customers have told you about their experience with your products and how they prefer to engage you with their feedback – is also a nifty tool, say, for public relations. Panelists at the recent CDO Summit in New York urged for companies to understand their "brand story": Know what your users are saying and use it to move the conversation.
In other tech matters this week: "Heartbleed" isn't over yet; environmental sensors on the iPhone horizon?; Obama's friendly soccer match – with a robot; and more.
Check them out in this week's Searchlight column!
---
April 24, 2014 7:27 PM

Profile: Linda Tucci
Ed Amoroso, chief security officer at AT&T, knows how to work up a crowd. Speaking at the recent Landmark CIO Summit in New York, Amoroso told an audience packed with financial sector CIOs to run, not walk, to get their data to the cloud. "If you're not doing it now, run back to your security team and ask, 'What're our plans to move to the cloud?'" This was not some sales pitch from a cloud vendor, Amoroso said, raising his voice in emphasis. "I am here as a CSO and that is what I am doing. I am rushing to move things out to a much better model and a much more flexible model — and one that users love."
Many people would disagree, said security expert Samuel Visner, the panel's moderator, referring to cloud security, not to the observation that users love cloud. Visner is the general manager of global cybersecurity at Computer Sciences Corp., the IT services (including cloud) provider.
Agree or not, Amoroso said, the status quo no longer holds. Think about it. "Every person in the room is associated with some organization that created security architecture in the mid-1990s — and hasn't changed it since," he said. Ignorance in the name of compliance is partly to blame.
"The only reason the perimeter defense is still there, is that we have compliance requirements and we have regulators and auditors who are about 10 years behind everybody in understanding how bad the perimeter is at stopping attacks," Amoroso said.
Best  practices in cloud security?
Cybercriminals (and high schools hackers) can learn the best practices published by the regulators as easily as enterprise security teams can, he pointed out. "We're talking sophomore year, midterm exam question: 'How do you break into such-and-such an organization?'"
The perimeter defense still favored by many companies not only doesn't work, it invites cyber-attacks — from a class of criminal that is smart, vigilant and unnervingly patient.  Modern-day adversaries have been known to set up camp in a company's network for the long haul — months or more — and can end up knowing more about the enterprise architecture than IT folks do. They look for R&D and the labs where it takes place. They pay attention to acquisitions and study the acquired company's network as another way in to steal valuable data.
So if the cloud is the answer to the modern-day cybercriminal, what then passes for best security practices in the cloud? Amoroso offered up a handful, from encrypting your data to using containers for mobile data to using run-time virtualization to duplicate the data protections you have on premises in the cloud.
"You're way better off with these kinds of modern protections," Amoroso argued, because they are not the kinds of things any kid in a sophomore computer class could easily untangle.  We'll dig into that.
Security as competitive advantage
By the way, Amoroso isn't the only one arguing that the perimeter defense no longer holds. This week on SearchCIO, we have two pieces saying much the same thing. "Block the cyberhacks, play cyberoffense" by columnist Harvey Koeppel, former CIO at Citigroup's Global Consumer Group, advises any CIO who still relies on a strong perimeter defense for protecting the enterprise to "awaken from your nap." Of course, the rub for CIOs and CSOs, is how to drum up the money to pay for investing in new security architectures. One way might be to argue that security is actually a competitive differentiator. Our editorial director, Tina Torode, interviewed IT leaders who are trying to do just that. Read their tips here. 
Let us know what you think; email Linda Tucci, executive editor.
---
April 18, 2014 7:51 PM
Hospital emergency personnel and other first responders were — rightfully — heralded as heroes during last year's Boston Marathon bombing. Their valiant performance aside, there were still valuable IT lessons learned, detailed in this week's Searchlight.
This year, Boston's hospitals have noticeably improved their crisis management processes. Along with a new, centralized single-page disaster tracking system, which all Boston hospitals can access, social media and its by-the-minute updates will play an even bigger role for crisis responders. Hospitals will closely follow social posts, particularly Twitter, and use them as an early warning system to better prepare medical response teams.
Mining social data isn't a boon just for crisis teams – law enforcement agencies are making interesting finds because of it as well. Turns out, criminal networks and our very own social and business networks look kind of similar. By applying social network theory to mobile phone data, police agents are getting a unique look into what really makes up the social side of crime.
Also this week: Install the Windows 8.1 update or bust!; (soft) robots of the future; bid on Bill Clinton's '90s laptop; and more.
Check out the week's highlights over at our Searchlight column!
---