---
November 7, 2014 9:53 PM
CIO
The big news this week is that Microsoft has decided to change up its software strategy. The software giant is  now offering free Office apps for iPhone and Android users and has even made a deal with Dropbox so that Office users can access the storage service with their mobile device.
If the king of enterprise software is changing up its software strategy should CIOs be doing the same? That's the question SearchCIO's Fran Sales explores in this week's Searchlight News Roundup.
She argues that Microsoft's move is reason enough to think long and hard about  BYOA (bring your own application) — the inexorable push by employees to use whatever apps they feel they need to get their jobs done, corporate-sanctioned or not.
Of course, embracing BYOA can be tricky. Sales' column provides tips from O'Sullivan and Blue Hill Research's Chief Research Officer Hyoun Park to help you get started.
In other news this week, Workday is incorporating big data analytics into its products, Facebook placed an "I'm a Voter" button at the top of their page this week (to sway the elections perhaps?), Google is playing catch-up with amazon (announcing that they are adapting their cloud services to allow customers to set them up more quickly), and more in this week's Searchlight.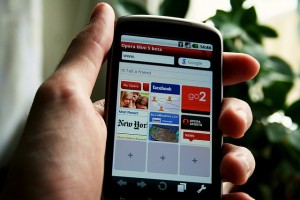 October 31, 2014 6:49 PM
CIO
Hackers have become highly organized and specialized — so much so that some hacked into the White House's unclassified computer network earlier this week. Luckily, the administration's cybersecurity teams were able to mitigate the threat and no serious damage was done.
The attack might have some CIOs wondering how they stand a chance against such sophisticated hackers. The key here, Associate Site Editor Fran Sales reports, is constant vigilance. We've said it before and we'll say it again: Hackers are persistent, which means you have to be persistent, too. Sales provides a list of helpful tips.
In other news this week: Apple CEO Tim Cook came out in an essay published in Bloomberg Businessweek; the mobile payment war continues for Apple Pay and CurrentC; Google announced that its Google X lab has been secretly working on a wearable device that works with nano-pills to detect cancerous cells; and more in this week's Searchlight.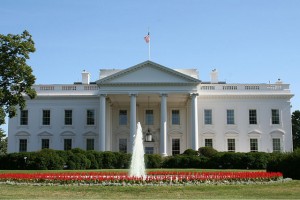 ---
October 27, 2014 7:01 PM
CIO
Another 2015 prediction poll is in, this one from CEB, a member-based business advisory firm, and the outlook is positive. According to the firm's polling, CIOs are more optimistic than in recent years about their 2015 budgets, predicting a 3.3% increase. That's up a smidge from the 3% budget gain they estimated for 2013-2014, and a notable step up from the 1.8% increase they predicted for 2012-2013.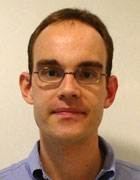 The budget estimates do not account for the money CIOs estimate is being spent on technology by departments outside IT, said Andrew Horne, managing director at CEB. Finance leads the pack with 4.5% of its budget allocated to technology, followed by HR (4.3%), marketing (4%) and operations (3.5%).
"It's not cannibalizing IT but increasing the overall amount spent on technology," Horne said. Indeed, he's pretty sure the CIO estimate is low, and said he is working with CEB business members in these areas to get firsthand figures. "When we did this last year, we found out that many of those departments were actually budgeting twice as much as the CIO thought they were," he said.
Maintenance budgets decrease (Hello, cloud)
So, budgets are increasing and the overall spending on technology keeps rising, a trend consistent with IT's intercalation into just about every aspect of the business. Here's the more interesting news from the CEB benchmark:
CIOs in general are making steady progress in reducing the money they spend on keeping the lights on: maintenance accounted for 57% of budget in 2014, compared with 63% of budget in 2011.
Moreover, a select group of companies in the benchmark, 17% to be precise, had reduced maintenance spending to about 44% of total IT budget.
"We think they are the trailblazers," Horne said, adding that CEB checked the variables that might have accounted for the double-digit difference, including whether these companies were predominately startups with no costly legacy systems. They were not. "They looked like the other companies."
This cohort is aggressively using the cloud to drive down maintenance costs, coupled with "flexible budgeting," Horne said. "They are much better at moving money around throughout the year, and much more opportunistic about saving money where they can on the maintenance in order to focus on building new things," he said.
Budgets shifting to technologies that 'touch the customer'
Another characteristic of the under-45% group? They make IT services transparent to the business, which allows the business to better understand what the IT function is doing but also exposes those services that are not supporting a business outcome. "This makes it easier for IT to have conversations with the business about sunsetting certain systems or reducing support," Horne said.
So how are CIOs in general using the money they saved on maintenance? Spending on collaboration, analytics and customer interface technologies increased in 2014 and is expected to continue to rise, while the amount spent on process automation is going down.  "They are spending more on technologies that touch the customer," Horne said.
Read more about IT 2014 – 2015 trends in SearchCIO's coverage of the annual TechTarget IT Salary and Careers Survey:
 Email Linda Tucci, Executive Editor, or find her on Twitter at @ltucci. 
---
October 24, 2014 6:58 PM
CIO
Week after week a new breach is reported, followed by more advice on how best to protect yourself. But as this week's news roundup from SearchCIO's Fran Sales shows, the degree to which companies are unprepared for cybercrime is downright scary. She recounts the story of one organization that didn't know it had been hacked until the FBI was at its door with bad news: The company's network defenses, such as they were, had been breached and intellectual property stolen.
CIOs should take it as a good sign that the Feds came calling. When you read about what Sales heard from security experts this week at a cybersecurity conference in Boston, it's clear that fighting cybercrime will take a concerted, coordinated effort by both the private sector and the government. These criminal networks are organized, specialized and highly efficient. Staples realized this when it sought the help of the FBI this week in response to a possible breach of its systems. Experts strongly suggest other companies should follow suit.
In other news this week, robots may be able to help in the fight to contain Ebola, Apple's quarterly earnings report is out (and it's not too shabby), IBM is selling its unprofitable chip manufacturing business, and more in this week's Searchlight.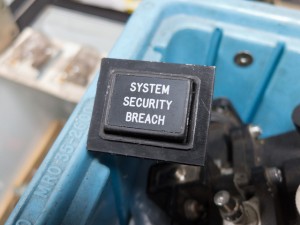 ---
October 17, 2014 9:00 PM
CIO
Not so long ago, SearchCIO cautioned CIOs to hold off on replacing PCs with tablets. Despite all the user-friendliness of tablets, there was not a whole lot of  heavy duty work that we business workhorses could do on them. Then Apple and IBM announced a partnership to provide enterprise software services for the iPad, offering up the possibility that the tablet could be more than just a handy gadget for C-suite executives and mobile sales forces.
This week, on the heels of unveiling the iPhone 6 and iPhone 6 Plus, Apple introduced the iPad Air. And who knows? Maybe the era of tablet productivity may really be upon us. But as Associate Site Editor Fran Sales reports in this week's Searchlight news roundup, it won't be the device's sleek exterior that wins over the business crowd.
In other news this week: Google introduced Lollipop (version 5 of its Android OS), which includes a way to remotely wipe your phone if it falls into the wrong hands; Facebook and Apple will cover egg freezing expenses for female employees; and Dropbox dodges a bullet. Find these stories and more in this week's Searchlight.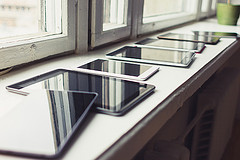 ---
October 14, 2014 10:38 PM
CIO
By 2020, Gartner predicts that smart machines, which use machine learning to complete tasks humans would otherwise perform, will have a widespread impact on the business. And, in less than three years — by 2017 — virtual personal assistants will begin making a mark on the enterprise.
Here's an example of how machine learning is impacting one organization: Through a partnership with MIT, Beth Israel Deaconess Medical Center in Boston is exploring how to exploit nursing expertise in the labor and delivery department by using machine learning algorithms.
"It turns out, on the labor and delivery floor, when babies are born, it looks a lot like an air traffic control system," Julie Shah, assistant professor in the aeronautics and astronautics department at MIT, said. One nurse allocates resources for the floor and figures out which patients go where, who needs what, and helps determine when reinforcements should be called in, according to Shah.
"Some people are really good at it, and some people are not good at it all," she said. "And the people who are really good at it can save millions of dollars just by making better decisions — because they have the whole picture or more expertise or have been around longer."
But, the most experienced nurse is not always the one calling the shots. "So the question is, how can we support nurses in training or nurses who are newer to the role to be as efficient as the most experienced nurses?" Shah said. An answer could be machine learning.
Read more about how Beth Israel is leveraging machine learning in the ER and take a closer look at the work Shah's doing to solve the human-robot collaboration problem.
---
October 10, 2014 8:04 PM
CIO
Everyone has been buzzing this week about HP's split into two smaller companies. The general consensus on the spilt? Smart move, HP.
It's clear consumers favor social, mobile, analytics and cloud technologies, Associate Site Editor Fran Sales reports, and all consumers have their unique needs and preferences. It seems enterprises are catching on, as they should be.
SearchCIO expert Niel Nickolaisen says it well: "You might be able to remain competitive as a generalist, but I think it will be increasingly difficult as you compete with specialists."
Key words being used to describe HP's move, in addition to "specialized," include "smaller" and "nimbler." Now, it seems, HP will be able to focus its investments and more effectively drive innovation.
In other news this week, Samsung's Q3 profits are estimated to be the lowest in three years; there are vulnerabilities in Mozilla's bug-tracking tool; and an AT&T employee gained access to the telecom customers' social security numbers, drivers' licenses and purchase data. That and more in this week's Searchlight.

---
October 9, 2014 7:18 PM
Box
,
CIO
,
Cloud storage
,
Collaboration tools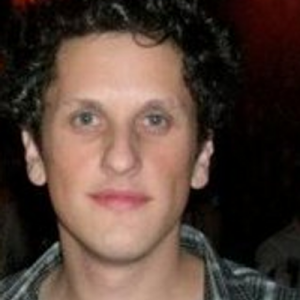 Aaron Levie, the voluble, vivacious 29-year-old co-founder of Box with an estimated worth of $100 million, spends 50% of his time on the road meeting with customers. He's been to construction sites, movie studios, GE, Toyota, Eli Lilly. "I was at Sea World a couple of weeks ago," said Levie at the recent EmTech conference, where he was interviewed on stage.
His nine-year-old company had trained itself to be more customer-focused about four years ago, Levie said. But his own intense customer focus was fairly recent, started about a year ago after he met with people he considers mentors — "my enterprise software heroes" — in what sounded like a taking-stock exercise. These heroes, as the story goes, asked to inspect his calendar then told him he wasn't spending enough time with customers. He should be doing at least a client call a day, if not more.
"We started out as a very product-focused company," Levie said of the cloud storage company. All the company's time and all of his time was spent on product innovation, on perfecting the underlying stack of the Box service. Then a funny thing happened on the way to doing business with the likes of Disney. A "robust and differentiated technology" gets you in the door at the Fortune 500, he said, but unless "you spend time with them and know their environment and can work at their level," you won't become one of their trusted vendors.
User-centric or bust
What has Levie learned by spending time with his customers?
"The single most important feature of this next-generation IT is that it is user-centric," Levie said. The CIOs he meets with are asking "'What is the problem the user is trying to solve — with technology to do that,' as opposed to 'Here is my existing set of technologies and what can I cobble together?'" The old "system-centric" approach to solving business problems is no longer viable, or shouldn't be.
Keep in mind that Levie, whose wild-and-crazy-guy coif is going gray at the temples, is a good talker (and very conversant in IT-speak, too). He also likes to drop names –.e.g. "What we saw happening with a lot of leading CIOs at companies like Netflix and Procter & Gamble and …."
In addition, the company's IPO, which was filed last spring but delayed because of a weak market for technology stocks, is expected to launch later this year or early 2015. So, whatever he's learned by spending 50% of his time with customers is also what he thinks investors want to hear. Indeed, an important feature of the "next-generation IT" these big-time CIOs are using are best-of-breed tools like Workday and MobileIron and Box.
All that said, who can argue with the idea that in order for IT organizations to solve business problems, IT organizations must look at the problem through the lens of the business customer?
Nimble and able: Bring on 'nimbility'
Levie was asked one hard question by his on-stage interlocutor, Jason Pontin, editor-in-chief and publisher of the MIT Technology Review. Box does business in a very crowded market, Pontin said, competing at one end with the likes of Google, Amazon and Microsoft on storage and at the other end with startups such as Quip, a cutting edge collaboration app that is getting (mostly) rave reviews.
"Where does Box fit into that? And how can it compete with these big-ass companies offering free services on the one hand and a lot of very nimble startups on the other?" Pontin said.
The question seems particularly relevant this week, with the news that HP has decided to split off its consumer and enterprise businesses in a bid to become both a more able and more nimble enterprise IT services provider.
For the record, Levie gave the right answer. The company aims to outdo the big guys on nimbleness and partner with the up-and-comers. "We have to balance user experience and security and compliance in a way that few of them can."
Email Linda Tucci, executive editor at SearchCIO, or find her on Twitter @ltucci.
---
October 8, 2014 8:41 PM
Apple
,
CIO
The two analysts who flanked Steven Wozniak, co-founder of Apple Inc., at last night's Gartner Symposium keynote might have landed the easiest speaker assignment in the world. All Ken Dulaney and David Willis had to do was open up a treasure trunk stuffed with tech items — a battery, a cable, a CD — and ask Wozniak what he thought. In seconds, Woz, as he's affectionately known, provided a breathless stream-of-consciousness analysis, each object acting as a trigger for an unexpected destination.
The talk covered immense ground — from wearable technology and mobile payments to the future of batteries and how he came to be chief scientist at Fusion-io, a startup recently acquired by SanDisk that specializes in flash memory solid state storage. (The answer: The company designed systems the way he did.) Tightly interwoven in all of the tech talk were personal anecdotes that touched on Wozniak's passion for Segways, his fascination with gadgets and the inspiration he finds in the world around him.
"I saw someone wearing Google Glass, and I wished I'd brought mine," he said. It might not do much for $1,500, "but what it does is so nice and small and convenient," he said. "It triggers ideas in your head of what the future could be."
The talk was breezy — more popcorn than peas — but it contained kernels for CIOs on how to build systems and processes for the business in a way that highlights simplicity and human nature. Here are five.
Build for yourself first. Why was the Apple II computer so successful? Because Wozniak so badly wanted to design a personal computer for himself. "That's where the greatest products often come from," he said. "Not thinking about what other people want or how to make a great product for other people, but how to make it for yourself." That kind of personal perspective influenced how Steve Jobs designed the iPhone and Elon Musk his electric car. "Why is it such a beautiful car? Why is the business model of that company so different and so right?" Wozniak asked. "It was thought out from his own personal point of view."
Convenience is king. It's hard to describe Wozniak's affinity for tech. "It's in my heart," he said, describing his drive to absorb manuals and textbooks from college courses. But just because he loves tech doesn't me he's a fan of every gadget on the market. Smartwatches? "I'm turned off by them," he said. For him, the experience is too much like what a smartphone offers. A ring that acts as a key or even a payment device by using two-step authentication connected to the phone, on the other hand? Wozniak would love to see it, but isn't holding his breath.
Voice recognition is the way forward. Wozniak said Apple's Newton tablet "changed his life forever." When he scribbled a reminder on the note pad and pressed the "assist" button, the random thought he jotted down — dentist, Tuesday, 2 p.m. — transformed into a calendar item. He sees the same kind of power in voice-recognition software and natural language processing found in technologies like Apple's Siri and IBM's Watson to cut out having to "go through the procedures" of typing or writing. "I want to deal with things the human way," he said. "To speak … and have machines understand me."
If it walks like a duck. The last item Wozniak pulled out of the trunk was a miniature trashcan. "On the Mac, we wanted to make things so human and understandable; we had a picture of a trashcan to delete files," he said. No one had to explain to the user what the trashcan (an icon still used on Macs today) was for because it "was too human," he said.
Invest in builders. Advancing systems such as voice-recognition technology or building something as intuitive as a digital eraser that actually erases won't happen without builders, Wozniak said. It's the engineers who have a keen eye on what new materials and resources are needed to get a product to market. But how do you spot the next Steve Jobs or Steve Wozniak? "I don't know the answer to that, to be honest with you," he said. "I've tried to do it and failed." One tip? He suggested building relationships with universities to tap talent and even to just tap opinion. "Steve Jobs would keep in touch with young people — high school and university students who kept him apprised of what they thought about product — and that meant quite a bit to him," he said.
---
October 7, 2014 6:16 PM
CIO
No one disputes that the Internet of Things has the potential to generate
large amounts of data. Gartner has predicted there will be close to 26 billion devices on the IoT by 2020.

The question is how to handle the IoT sensor traffic. One approach that is getting a lot of buzz is mesh networking, a computing architecture constructed of nodes that are wirelessly connected to each other. Data hops from node to node until it reaches its destination across the network. But while mesh networks show promise  — and would be cheaper than using the Internet for this traffic —   some enterprise IT folks are not so certain these self-organized and self-governed networks are a viable IoT architecture for enterprises.
Enter the newly bisected HP, which thinks it has found a way to use a highly managed  cloud infrastructure to efficiently handle the sensor data.
HP calls this "distributed mesh computing", explained Bobby Patrick, chief marketing officer of HP Cloud (pictured, left).
Distributed mesh computing, as described by Patrick, consists of small servers "out on the edge" (literally on street corners collecting data close to the ground), medium sized servers and storage in the middle that store data, and big servers in a central location where the heavy analytics and long-term storage take place.
"All of these things will work together in one big distributed mesh computing system to serve this massive growth in data and connected devices expectation that we'll have in the next five years," Patrick said.
HP is not the only one working with this concept of  distributed computing and storing data closer to the ground for the IoT. Cisco is also doing this and calling it fog computing.
As for distributed mesh computing's relation to mesh networks, Patrick said HP's cloud-based solution for IoT traffic is similar in that data is stored in multiple locations so that if one server goes down, the data can still be accessed.  (The HP Helion hybrid cloud solution is built on OpenStack, the open-source cloud computing software platform.) With its always-on mesh infrastructure,  the architecture would also be more resilient in a catastrophe, he said, because in order to completely eliminate access to the data stored in the servers, every single server would have to be destroyed.
Said Patrick: "This era of distributed mesh computing is something that I guarantee you, over the next few years, everyone will be talking about. This is really the new architecture of the future."
Your thoughts?
Let us know what you think about the story; email Kristen Lee, features writer, or find her on Twitter @Kristen_Lee_34.
---