---
September 28, 2018 4:20 PM
Data scientist
Do you know why you're hiring data scientists? A lot of companies feel pressure to hire one, but a lot of companies aren't ready for them or don't know what to do with them, said Stephen Gatchell, head of data governance at Bose Corporation, during a closing keynote panel at the recent Global Artificial Intelligence Conference in Boston.
Before hiring a data scientist, Gatchell suggested IT departments first need to determine the business case for hiring one and then create a solid data foundation from which to build from. That foundation doesn't necessarily need the highest quality data, Gatchell argued, just enough of it to get data scientists started and train the AI models. Unfortunately, getting enough of the data for AI can also be a challenge. Gatchell suggests turning to your competition to build your data stores.
Editor's note: The following transcript has been edited for clarity and length.
What are some of the key challenges around managing data for AI and machine learning?
Gatchell: The first challenge stems from hiring data scientists before a company is even ready to hire a data scientist — just because the industry says it should be hiring them. [You need a] concept of the business use cases and what problems you're trying to solve. It seems like a lot of companies are hiring data scientists but they don't understand why they're hiring them. Then, once they do hire them, there isn't enough data to train those data scientists and for them to have the proper material to get the company's expected results.
In terms of the [challenge of having] quality of data, I think data quality is overrated. You can never wait until you have enough good quality data if you want to do machine learning and AI because you're going to wait forever for it.
I also don't think there are enough industry groups that come together — even though they may be in competition — to consolidate some of their information. I think there's plenty of data out there, it's just a matter of collecting the data together and utilizing it effectively. If you're in the consumer electronics industry, for example, and you go to your competitors and you all have the same data, your differentiation is around the data science itself. So, I think it takes a little more maturing of the industry to get together and realize that. Competitors join forces all the time to solve problems — especially in the healthcare industry.
The point is to make sure you understand what the business use case is and don't just go hiring data scientists off the street because you think that's the right thing to do. Secondly, we should figure out how to mature the industries enough so that we can get the information and the data sets we need [by working with others in our industry] versus just hiring marketing companies and pulling in data that they're selling. Groups can get together and have enough data to do the training, models, et cetera.
September 26, 2018 1:02 PM
Venture capitalists who spoke in a panel discussion at the recent Emotion AI Summit in Boston tended to refer to AI companies as being either vertical, or industry specific, or horizontal, serving multiple industries.
But Janet Bannister, partner at Real Ventures in Montreal, introduced a different framework. She suggested that AI companies fall into one of three groups: full stack AI, AI first, and applied AI. Full-stack AI companies are self-explanatory: Their products provide a full stack of hardware and software, according to Bannister.
The distinction between the other two categories is less obvious. Bannister described AI-first companies as having a value proposition that revolves entirely around AI. Bannister said that MindBridge Analytics, which uses AI to identify fraud and is backed by Real Ventures, is an example of an AI-first company.
As for applied AI companies, they may not look like AI companies at first blush, but they are "using AI to build a competitive advantage," Bannister said. Two examples in the Real Ventures portfolio are Breather Products, an Airbnb-like company that rents office space by the hour or the day and uses AI to determine pricing, and Unbounce, a company that builds and optimizes landing pages and uses AI to proactively suggest how a page should look.
---
September 14, 2018 7:11 PM
Investment dollars continue to flow heavily into tech startups, but the majority of bets are placed on technology products — mostly consumer apps — that could pay dividends in three to five years. The  investment predilection for lightweight digital technologies that could pay off fast is creating a talent gap for companies taking on ambitious, moonshot-type projects that are more capital intensive but could be world changing.
The Engine, an early-stage investor and startup accelerator founded in 2016, is trying to change that by putting dollars into the pockets of companies that do what it calls "tough tech." Companies like these are searching for new ways to cure disease, produce clean energy, build human-like AI and find breakthroughs in computation.
The company's accelerator program is fairly unique and could help usher in an understanding that long-term investments are critical to building value over time, according to Katie Rae, CEO at The Engine. "We're trying to prove that this model can work," she said during her presentation at this week's EmTech 2018, an emerging technology conference hosted by the MIT Technology Review.
Bucking the short-term trend
The Engine's push to back tough tech was the brainchild of leaders at MIT who watched students with expert knowledge abandon their research for big paychecks at companies that, say, develop dating apps, according Rae.
In the wake of initial public offering successes like Instagram, investors are focused on short-term earnings and are shying away from tough tech companies that may need 10 or 20 years to become giants, according to Rae. "The Engine was just that market intervention," she said.
By investing in tough tech companies, The Engine is enabling experts, who have in some cases dedicated their entire academic career to a problem, to continue their research. "Many of our founders are also professors at universities and have worked on the problems for somewhere up to 20 or 30 years," said Rae.
Founders have to keep an eye on their companies' "North Star mission," and they're expected to establish and accomplish incremental goals or milestones along the way. Commonwealth Fusion Systems, a collaboration between MIT, Italian oil and gas company Eni and other investors, is "an incredible story of a department at MIT putting in many years of deep research into fusion," Rae said.
While the project is ambitious, the company has very clear milestones at the three-year mark and again at the seven-year mark. "It looks like this moonshot, but if you break it down, it starts to look very reasonable," Rae said.
Vision for the future
The accelerator's vision is manifold: One hope is that by bringing together a community of researchers who are working on different problems, The Engine will expose commonalities in founding tough tech companies.
Another is to shed light on the lack of investment dollars that advance the science of, say, clean water, climate change and medicine — important areas of research for "human progress and planetary progress," Rae said.
"If we don't start that investment cycle now, they will never come to fruition," she said.
Rae also hopes The Engine is just the start and that 10 funds like it are established in the next five years — in Boston alone. She also hopes that tough tech accelerators like hers combined with government, corporate and venture dollars will infuse a wave of tech advancement that make the world better for future generations.
---
September 7, 2018 3:10 PM
Businesses typically deploy a multi-cloud strategy to gain more agility, flexibility and choice, but Ed Featherston's advice for CIOs taking their first foray into the cloud is to pick one provider to work with first. This will provide an understanding of how their IT operations are going to change, what their DevOps is going to look like and how their processes are going to operate in the new environment, explained Featherston, vice president and principal cloud architect at Cloud Technology Partners.
The CIO should then make sure that the company's overall culture has adapted well to the changes, he added.
"Get one right, first," he said. "Once you've done that, then you can start thinking about if you want to go multi-cloud and start looking at why you want to go to multi-cloud."
In this Q&A, Featherston explains why organizations operating in a multi-cloud environment are moving away from the "lift and shift" approach when deciding on the right cloud for their workloads. He also highlights the skillsets needed to operate in a multi-cloud environment.
When implementing a multi-cloud strategy, how do organizations decide which workload to place where?
Ed Featherston: My classic consulting answer is, it depends on the workload, what the expectation is, what they want to do with it, what their technology stack is. Most places are starting to move away from just the classic lift and shift into an environment, and they're looking at modifying their workloads to use cloud-native capabilities. That's when we start getting into, 'what are the features that are offered in each of these environments that I could take advantage of, and what features would help me deliver more capabilities and more flexibility in this particular workload?'
The other thing is, what is the skillsets of the people that they have? Are they going to keep supporting all of this themselves or are they going to start looking at outsourcing it to a managed service provider?
One of the challenges in the multi-cloud environment is each of those environments are very different and you need people that have the skills to run those environments. You are going to need a team that has skillsets to be able to work in all of those environments, and that can become problematic.
What are some of the skills that are needed?
Featherston: The skills revolve around managing, configuring and maintaining the different cloud service provider's environments. So, for AWS it is being able to handle and manage all of the AWS configurations, deployment and features that are being brought in. Same thing for Azure and Google Cloud.
It's setting up the network infrastructure, setting up the firewall, setting up the virtual cloud environments. Each one of the vendors does that in a different way; there's no one-size-fits-all that will work across all of the environments.
My highest recommendation for anybody going into the cloud is automating their environment as much as possible, but the script automations are different in each one of those environments. I can automate building my workload in AWS, but I can't take that same script and run it in Azure to build my workload environment there.
If you're going to be in more than one of those environments, your people have to have the skillsets to move between those environments and manage them all to make sure that everything is staying in sync and working the way we need it to be working.
---
August 31, 2018 6:07 PM
CIOs are often inundated with vendor promises of a user experience so superb, they won't need to fret about employee training. But CIOs should be skeptical when they hear promises like these, especially when it comes to AI and automation technologies.
The advice came from Forrester's J.P. Gownder. He said recently that user experience, while a critical component to software development and software purchasing decisions, has become a panacea. "People think a great user experience for your employees means that you will get certain outcomes," he said during a presentation at Forrester's New Tech and Innovation 2018 conference in Boston.
Indeed, Google searches for user experience have increased by 75% in the last 14 years. But what Gownder found to be a little perplexing and what he wanted the audience to understand is that while companies — be they vendors or not — are placing an emphasis on user experience, they also seem to be downgrading the need for employee software training.
Gownder suggests the two observations are related: A better user experience would likely cut down on the need for software training. But he warns CIOs that the habit of relying so heavily on user experience will ultimately become problematic, especially as they look to bring AI and automation technologies to the enterprise.
"The hardest parts of AI and automation are, in fact, not problems of user experience," he said. "To drive business results with AI, you need to solve a host of problems around data, infrastructure, understanding your customer and integrating all of this into a solution that will drive value for customers."
It's another way of saying that CIOs need to keep their eyes on the prize — solving business problems. What will make AI and automation implementation successful is getting the data, infrastructure and enterprise culture in order.
"Getting software with a great user experience isn't an automatic path to solving your customer's problems," Gownder said. "And employees and leaders and organizational structures must bring something to the table for you to turn this into a system."
---
August 31, 2018 3:02 PM
Digital transformation
The opening keynote at Gartner Catalyst 2018 in San Diego was all about how culture — not technology — is the number one challenge facing IT leaders going through the digital transformation process.
During the keynote, a lot of advice was given about how IT practitioners can drive cultural change by enabling a collaborative, interdependent internal ecosystem. One organization was highlighted by Gartner analysts for epitomizing that notion, with Gartner vice president and fellow Danny Brian saying the company's internal culture is what "fuels their ability to digitally disrupt."
That company is MX.
MX is a digital banking platform that is unique in that it embraces a flat organizational structure with no "architects," no deadlines and, essentially, no internal barriers. In one of many video clips shown during the keynote, senior engineer Ryan Moore described his company's culture as an ecosystem that's "unmanaged in a top-to-bottom manner," allowing them to move fast and "perform in ways a top-down managing system can't."
"We have the trust and controls in place that ensure that these interdependent pieces are moving together, accomplishing the goal of the company," said Ryan Moore, senior engineer at MX. "We talk about ourselves as worker bees or ants a lot. [This flat organizational structure allows us] to work together to quickly find the things that need to be repaired and repair them."
Moore was talking about an ecosystem of contributors in which responsibility has been pushed down through the ranks, to all employees. In other words, everyone in this ecosystem works toward a common goal, with little traditional hierarchical distinction between engineers and non-engineers, or practitioners and executives. MX embraces the attitude of "if you can do it, just do it" — non-engineers can do engineer work if they are capable, and a practitioner's great idea is as valuable as one from an executive.
This type of flat organizational structure lends itself to an interesting dynamic between executives and employees at MX. Brandon Dewitt, co-founder and CTO, sits with the rest of the team, his desk indistinguishable from the rest.
"He's in the trenches with us," said Moore. "There's something so great about having the person who signs your checks doing the same kind of work you do because your work gets valued in a way that is very honest."
While Gartner analysts aren't suggesting C-suite executives should be coding every day with their employees, they think there's a lesson IT execs and practitioners can take from this as they seek to change their own internal culture.
"It's about working for and with people who are engaged in the same cause and the same work that you are," Brian said. Gartner research vice president Lori Robinson added that it's also about the C-suite understanding the impact of the decisions it makes on the people that have to live with those decisions.
---
August 31, 2018 11:09 AM

Profile: Linda Tucci
When Link Alander, CIO and vice chancellor of college services at Lone Star College System, talks about his ITSM program, CIOs listen.
"How did you get started and how do you keep it going? That's probably the biggest thing I hear," Alander said.
Lone Star College, a community college system with six campuses and serving more than 100,000 students, is the Houston area's largest institution of higher education. Over the past decade, Alander has transformed the delivery of IT services from a subpar collection of help desks to an ITSM program that now serves as the foundation for a major push into enterprise service management — the emerging discipline of applying ITSM principles to other business processes.
The transformation of the ITSM program was major, involving an overhaul of IT infrastructure, and was not without its bumps, including a switch in providers to his current ITSM vendor, ServiceNow, and a decision to bring the service desk back in-house.
The initial leg of the journey, which you can read about here, is an example of what CIOs can do in transforming services — not just for IT but for the business. But Alander is the first to acknowledge that developing a mature ITSM program is tough. Really tough.
"It gets overwhelming," he said. "I don't care what service management tool you want to use, it is overwhelming when you first look at what you have to do."
Three-month intervals
What worked well for Alander's team was to stay focused and knock off IT services in small bites.
"In the first stages, we focused only one on every IT service management change every three months. Then we would take three months more to mature and assess what we did — how we moved this task or process into ServiceNow," he said.
"Then we took about three months more to evaluate it. It sounds like a long time, but when we would finish the one, we would start another so they overlapped. It kept the momentum going, as we added functionality and capabilities."
Second nature
Over the years, he said the approach has held up:  "Take a laser focus, get the work done fast and don't tweak too early."
And implementing and improving the ITSM program eventually becomes second nature. In August, when Alander and I spoke, his team was closing out four service projects for enterprise customers. The team was also launching a phase two of its project management module, a big job which entails adding ServiceNow's new "idea" functionality and building a new workflow for how projects are taken in and evaluated.
Read more about the evolution of Alander's ITSM program and push into enterprise service management, here.
---
August 29, 2018 1:34 PM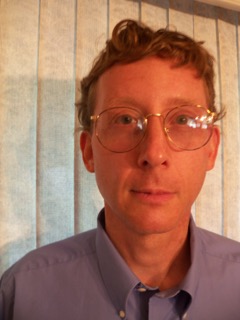 Profile: John Moore
CIO
,
cybersecurity
,
Education
,
government
Cybersecurity education programs rank high on the typical CIO checklist, but Sean Riley's effort stands out for its scope.
Riley, CIO for the state of North Dakota, is helping to shepherd a program that aims to educate the state's entire student population — from kindergartners to doctoral candidates — on cybersecurity. The K-20W initiative, which stands for K through PhD plus workforce, brings together about 40 public and private sector organizations. Security education pilot programs will get underway in the 2018-2019 school year and the initiative's teach-the-teacher component will get some 700 educators cyber-ready over a two-year span.
Riley, speaking August 28 at a National Association of State CIOs (NASCIO) webinar, described the K-20W cybersecurity education program and its objectives in the context of 21st century workforce requirements. The CIO took the state job in April 2017, having previously held regional CIO and technology management roles at the Mayo Clinic. Continued »
---
August 20, 2018 10:18 AM
Conversations about gender and racial equality aren't just happening in the political and social sphere, they're also happening in the C-Suite. Kristi Lamar, managing director and U.S. CIO program leader at Deloitte, said interviews with business and IT executives for a recently published CIO survey veered naturally to the importance of building inclusive teams.
"I think because of the many things happening in our society today, the investment and the mindful deliberateness around building inclusive teams is more paramount than ever," Lamar said. "[CIOs and business executives] realize that's going to be beneficial to changing or enabling the culture of high performance within IT."
The research bears this out. Earlier this year, McKinsey & Co. released a follow-up study documenting how gender and ethnic diversity continue to correlate to higher profitability. And a Boston Consulting Group study reported that more diverse companies tend to be more innovative than their counterparts.
The business benefits of building inclusive teams have taken hold at some of the world's leading technology companies. Aanchal Gupta, director of security at Facebook, told my colleague Mekhala Roy, that she's taking steps to expose a broader segment of prospective job candidates to the field of cybersecurity — from engaging with colleges and schools to hosting hackathons worldwide.
So, what are some other ways CIOs and business executives go about building an inclusive team? Lamar gave a few broad brush stroke ideas. She suggested that companies be deliberate about exposing those with diverse backgrounds to professional development opportunities and mentoring.
And she suggested they look at business-as-usual processes, such as recruiting, for other opportunities. Indeed, one executive told Lamar that he began encouraging employees of diverse cultures and backgrounds to join the recruiting team and become a visible, vocal part of the recruiting process. Doing so helped bring in a more diverse pool of candidates — and, ultimately, of hires — practically overnight.
---
August 7, 2018 2:55 PM
More companies today are investing in AI-based cybersecurity technology to speed up incident detection and response, to better identify and communicate risk to the business, and to gain a better understanding of cybersecurity situational awareness. That's according to ESG research that found 12% of enterprise organizations have deployed AI-based security analytics extensively while 27% had done so on a limited basis.
In a recent conversation with SearchCIO, SAP CSO Justin Somaini explained how organizations can implement machine learning algorithms and AI in security to improve their cybersecurity posture. Somaini also highlighted how machine learning and AI in security can be used not to just automate tasks, but also remediate and identify issues.
Editor's note: The following transcript has been edited for clarity and length.
What's the role of machine learning and AI in security?
Justin Somaini: There's no silver bullet in security; I think we all know that. But I am a very big believer in how we can apply AI, supervised or unsupervised machine learning algorithms, deep learning — this whole space — to help handle a couple of problems.
The first one is scale. Look at any large scale environments — they have more logs, more alerts than they know what to do with. Can we apply an algorithm to one low hanging fruit that can be automated and immediately responded to? Here's an issue that we have, the computers themselves can remediate the issue. I think there's a good component of workload that can be offloaded to that degree, and there are examples of companies that have done that.
Two, a scale of logs to be able to say, listen, we're identifying the complex attacks that legacy technology has not been able to give to us. The third one that is really exciting: Security historically has been regimented to infrastructure and application logs, but not necessarily the application content. For example, for Concur we have traveler's safety within the Concur system to help identify at-risk employees while they're traveling around the globe and making sure they are safe. Can we advance that with machine learning algorithms? Can we do the same thing for employees in an HR system? Can we do the same thing for fraud within a general ledger or financial system? That business applications security conversation, driven by an AI or machine learning algorithms, is very exciting. It is really the true level of where we need to get to for security.
---