---
September 15, 2015 10:40 PM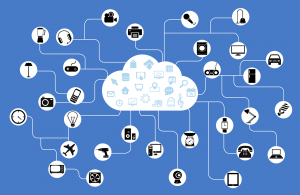 If CIOs and IT leaders want an Internet of Things (IoT) initiative to be successful, they're going to need to work with the business. But expect the relationship between the business and IT to wax and wane as the project develops.
"[IT-led] ideation efforts are good to bootstrap an IoT initiative initially," Fred Hillebrandt, infrastructure architect at the Monsanto Company, said during his presentation at the recent Gartner Catalyst event. "But, at some point, you want the business to take the reins."
As reported in SearchCIO's most recent IoT story, successful IoT initiatives also require good preparation, planning and executive business support. Here is Hillebrandt's list of five recommendations for getting an IoT initiative off the ground:
1.  Find your influencers. Hillebrandt recommended pulling that team together in 30 days or less, depending on how far along the IoT initiative is.
2. Keep it small. Hillebrandt said he initially wanted to ask more than 20 people to join the group but soon realized his plan was not realistic simply due to logistical issues like calendar conflicts.
3.  Schedule an end-data for deliverables. When building an IoT proof of concept, agility will be key, Hillebrandt said. He recommended CIOs and IT leaders aim for an end-date of four to eight weeks.
4.  Start ideation sessions. IoT projects tend to start in the business and ideation sessions should of course include the business, but CIOs and IT leaders shouldn't rely on the business to run ideation sessions. Hillebrandt suggested IT departments pull together a list of use cases or initial ideas rather than walking into the room with a blank slate. "Try to fill some of it out to spur ideation," he said.
5.  Partner with vendors to initiate proof of concept. Vendors are going to bring the infrastructure, sensors and networks, and partnering with them can help move along the process of building a proof of concept. "In our case, we've not had to come up with any money, it's just been our investment of time," Hillebrandt said.
September 8, 2015 8:45 PM
Apple
,
Apple iOS
,
CIO
,
Cisco
,
Cisco TelePresence
,
Enterprise IT
,
Enterprise mobility
,
enterprise networking
,
Forrester
,
Spark
,
WebEx
Last week, the Apple-Cisco deal barely got a rise out of the analysts I spoke to. This is the partnership between Apple and Cisco aimed at assuring enterprise IT professionals that both companies are serious about making sure employees using iOS devices for work purposes will be fully supported on corporate networks. The industry experts I spoke with for last week's Searchlight column were decidedly lukewarm about the deal, citing the announcement's glaring lack of specifics, particularly where customer benefits were concerned.
Any mention of user benefits the announcement did contain, according to Forrester's Andrew Bartels, was little more than "marketing hype" — a predictable move by Apple to fuel enterprise demand for its devices.
While Bartels and other analysts were unconvinced of the enterprise benefits of the deal — at least until more details are released — some of the CIOs I contacted on Twitter see the pair-up as a big step forward for iOS use in the enterprise.
Paul Kerekfy, CIO at King Sigismund Business School in Budapest, believes that the Apple-Cisco partnership will address the misperception that Apple devices don't play well with corporate networks:
@Fran_S_TT It will help debunk the myth that Apple technology isn't enterprise-ready. I know this for a few years when I first touched iPad

— Pál Kerékfy (@PalKerekfy) September 3, 2015
He added that this myth-busting couldn't come at a better time, considering the popularity of iOS devices among business workers:
@Fran_S_TT People love iPhones and iPads, so this will be welcome

— Pál Kerékfy (@PalKerekfy) September 3, 2015
David Chou, CIO at University of Mississippi Medical Center, couldn't agree more:
@Fran_S_TT it is a great thing to recognize the most popular consumer devices in the enterprise world. We can write a blog on my thoughts

— David Chou (@dchou1107) September 3, 2015
Teresa Devine, CIO at Serta-Simmons Bedding Co. in Atlanta, was excited about the possibilities around payments:
@Fran_S_TT I think this further enables Apple to run iOS & secure payments on the most secure network platform. I see new offerings coming.

— Teresa Devine (@teresa_devine) September 6, 2015
Bartels himself granted that if there was one specific benefit to be gleaned from the Apple-Cisco announcement, it's that both companies do plan to improve Cisco products that already support Apple devices.
"There already is a WebEx for iPads or iPhones; they'll probably work out to enhance that so it is easier to use [and] make it simpler. … Cisco Spark and TelePresence are areas they're probably working on, too," he told me.
Check out the Searchlight column to learn more about the Apple-Cisco partnership.
---
August 28, 2015 6:03 PM
CIOs taking the big data, cloud, analytics, digitization, [fill in the blank] plunge are often given this piece of advice: Start small.
But new research jointly conducted by MIT Sloan Management Review and Deloitte Digital found that businesses focused on "discrete problems" are at the digitally immature end of the spectrum while those on the digitally mature end (or, according to the researchers, "maturing" since businesses are still in the thick of this stuff) are focused on the big picture.
Here's the exact language, from the report's executive summary:
MIT Sloan Management Review and Deloitte's 2015 global study of digital business found that maturing digital businesses are focused on integrating digital technologies, such as social, mobile, analytics and cloud, in the service of transforming how their businesses work. Less-mature digital businesses are focused on solving discrete business problems with individual digital technologies.
The statement begs the question: Is starting small still good advice? Absolutely, according to Gerald C. Kane, guest editor at the Review and associate professor of information systems at the Boston College Carroll School of Management.
"A lot of these technology efforts are more about culture, are more about changing the business, which is often really hard to do," Kane said in an interview with SearchCIO. Starting small and proving the value of a new tech endeavor enables CIOs to build in a transition from business as usual to the business of now while generating buy-in from the business.
But it does something else: Because digital transformation won't look the same from one business to the next (a disconnect between theory and practice, according to Kane), starting small gives CIOs the opportunity to experiment "so you can capitalize on those that take off and kill those that don't," Kane said.
That's what BASF SE, a chemical producer headquartered in Germany, did with social media tools. During last year's study, Kane and his team researched BASF's social efforts and discovered that the company started at the project level by asking some employees to use a new social tool in place of email — as an experiment.
"They found the product team increased its efficiency by 25% as a result of that," Kane said. The results were dramatic and eye-opening and apparently the result of team turnover, although not in the way you're expecting. With email, "if someone leaves, they take all of their information, knowledge and communication with them," Kane said. When the same kinds of discourse take place on a social media platform, "there's a whole digital record of the entire team's interactions for the new person to get up to speed," he said.
Turnover, it turns out, was incredibly disruptive, and the social media platform minimized the effects. "But they were never going to [get buy-in] across the whole organization at once," Kane said.
---
August 13, 2015 1:56 PM
CIO
,
Data collection policies
,
Data privacy
,
Forrester
,
Gartner
,
Microsoft
,
OS
,
Windows 10
When I talked to two analysts about whether recent criticism of Microsoft's new privacy policy for its Windows 10 operating system (OS) was overstated — one tech writer went so far as to say the company was using the OS to spy on users — they both basically said, uh-huh. Microsoft's encroachment on users' data is just part and parcel of cloud-based services, they said: There is a price to pay for all these free or nearly-free services, and the payment usually involves letting the provider see what you're doing online.
The experts — Steve Kleynhans of Gartner and David K. Johnson of Forrester — granted that Windows 10 features such as virtual assistant Cortana gathered specific data about users, but only to improve search and recognition capabilities that, after all, will ultimately benefit users. Moreover, users can opt out of these data-collecting features.
One CIO I spoke with concurred with Kleynhans and Johnson's view that Microsoft isn't doing anything that a Google or Amazon or Facebook hasn't been doing for years.
Wayne Sadin, CIO and CDO at marketing firm The Go Solution in Houston, told me he felt that the extent of Windows 10's data collection is just the next step in the evolution of privacy vs. convenience, and that CIOs and users simply need to be more vigilant.
Not everyone I reached out to, however, felt that Microsoft is acting with the most honorable of intentions.
Robert C. Covington, an information security advisor, said that time will tell if critics will accept Microsoft's response to their privacy concerns. "But I tend to doubt that most will be satisfied," he said, adding that the majority of consumers won't let privacy stand in the way of their use of the new OS. "Enterprises will be more careful," he said.
Bob Egan, a CIO advisor at Seraphim Group, a research firm, also wasn't certain that Microsoft's assurances would appease privacy critics — including pundits, enterprises or ordinary users.
"Overall, employee trust is eroding. Trust itself is down 5% in the last two years, and complete trust is down by even more," he told me.
It's also worth noting that since I've published my Searchlight column on this topic, it's already garnered two comments from people who believe the Windows 10 privacy "ruckus" was definitely not overblown: one from a software delivery consultant and the other from a director and producer.
Software delivery consultant Matt Heusser said that by making the "accept default privacy" settings button on the installation screen large, but making the customization button hard to find, Microsoft was making it difficult for users to customize their privacy settings.
Plus, "the default options included a keylogger to send all your keystrokes to Microsoft. Overblown? I think not," he said of users' concerns.
Norman Berns, a New York-based creative director, also believes the Windows 10 privacy "ruckus" is justified. He pointed to Microsoft's daunting terms of service and the complicated installation process.
"After being force-fed a 12,000 tome of legalese (about 40 typed pages' worth), approve or kill the entire installation, users have to wade through a dozen screens of intrusion approvals," said Berns.
The fact that users must opt out of Microsoft's privacy settings, rather than be able to opt in, is problematic, he said — and not only because the opt-outs are carefully hidden from users.
"Most [of the privacy settings] are of zero value to the end user; most simply provide another source of private data for Microsoft sales.
"People maybe have been less bothered if Microsoft hadn't been quite so sneaky about the implementation," he added.
---
August 1, 2015 1:55 AM

Profile: Linda Tucci
When Luis von Ahn was 12, he dreamed of becoming a "gazillionaire" by building a chain of free gyms where the kinetic energy people expended on exercise equipment would be captured and sold to power companies.
"I thought this was a genius idea. We're going to have a set of free gyms, where we don't have to charge people because as they are exercising they are generating value for us. And because the gyms are free, we are going to take over the whole world of gyms," von Ahn, an associate professor in Carnegie Mellon University's computer science department, recounted at the recent MIT Platform Strategy Summit.
As he later discovered, not only was his big idea unoriginal — many people had entertained the same notion — there remain two big reasons it doesn't work.
"The first is that people are just not very good at generating power, so you can't make much money off it," he said. "But second, and most importantly, gyms make their money from people who pay and don't go."
A native of Guatemala, von Ahn, 35, is famous for being one of the pioneers of crowdsourcing or, to use his term: human computation. He defines human computation as a system "that combines humans and computers to solve large-scale problems that neither can solve alone." As a graduate student at Carnegie Mellon he worked on CAPTCHA (Completely Automated Public Turing test to tell Computers and Humans Apart). The security tool, in wide use today on the Web, does double duty as a crowdsourcing tool, using our typed-in transcriptions to turn images of hard-to-read text in old books and magazines into an accurate digital record.
For this work and other projects, von Ahn has become a millionaire, if not the gazillionaire of his pubescent dreams. He was awarded a $500,000 MacArthur Fellowship "genius" award in 2006. Three years later he sold his company, reCAPTCHA, to Google reportedly for more than $25 million.
Duolingo platform
Von Ahn currently commands the spotlight as co-founder and CEO of Duolingo, a learning/translation/crowdsourcing platform that combines the lofty aim of teaching people a foreign language for free via an interactive app  — with crowdsourced labor. As learners acquire language skills, they are asked to translate portions of foreign news articles into English as a way to test their skills; Duolingo then sells these translations to the likes of CNN and Buzzfeed. The site has more than 100 million users, von Ahn said.
"More people are learning language on Duolingo in the United States than in the whole U.S. School system," he said, a fact that would probably not surprise what's left of the foreign language school teachers in the nation's public schools.
Indeed, according to von Ahn, of the 1.2 billion people in the world trying to learn a foreign language (his figure), most are trying to learn a language — English — as a means of getting better work, but can't afford to pay for classes.
"This is the irony. Most people that are trying to learn a language are doing so to get out of poverty, but it seems you need $1000 to get out of poverty," he said.
Duolingo aims to level the playing field, von Ahn said, and is part of a larger goal to make education more widely available, regardless of one's ability to pay.
How to make something like this pay is something he's been thinking about since he was 12. "The question was, 'How do we apply the idea of the gym to language learning?'" he said. And the answer is to get users to give you something of value in return for learning. The platform matches up what users are learning to the material CNN and other clients want translated.
Game theory and A/B testing
Three years in, the platform keeps growing and keeps adding languages (e.g. Irish; the number of people learning it on Duolingo now exceeds native speakers, von Ahn said). Schools are starting to adopt Duolingo. Like other platform companies, the company does not rely on traditional marketing to promote itself but has gone to great lengths to figure out how to hook people and keep them coming back.
Language learning is divided into separate skills — the ability to talk about food or animals; the ability to do plurals — and then game theory is applied to encourage people to keep acquiring skills. Every skill level has a "strength bar," a sophisticated mechanism that goes up as language proficiency increases and decreases when mistakes are made or the student slacks off, disappearing altogether if one ignores ones lessons for too long.
The company has used a lot of mechanisms to lure back Duolingo dropouts, von Ahn said. But the one that has worked the best is sending an image of Duo, the company mascot, crying — crowd tested, of course. "We A/B tested how many tears and how large the puddles of tears should be," von Ahn said.
Crowdsourcing language acquisition
To figure out how to build a system for learning language, von Ahn and his co-founder read a lot of books (including French for Dummies) on how best to teach a language, but realized the field is rife with conflicting theories. Rather than settle on one method, von Ahn said he and his co-founder "took what we could" from a variety of approaches. As the user community grew, they tested empirically what worked and what didn't, using A/B testing to improve the heuristics – for example, when is the optimal time to teach plurals.
Whether this back-to-the-future apprentice model has staying power remains to be seen. In the meantime, it is using its current crowd of language learners to not only sell translations but also to perfect itself.
"DuoLingo keeps getting better and better over time, as we are experimenting," von Ahn said.
Let me know what you think of this post — email me or find me on Twitter @ltucci
---
July 30, 2015 2:24 PM
Ralph Loura, CIO of the enterprise group at Hewlett-Packard, participated on a panel at the recent MIT Sloan CIO Symposium where he served up plenty of food for thought for IT leaders. Here are four choice Loura-isms on IT leadership.
Post-implementation reviews. "If you're not doing a post-implementation review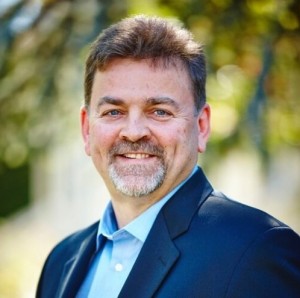 and you're not tracking value, then you're not doing IT for a business, you're doing IT for a hobby. It's as simple as that," he said.
The rule of seven "dippings." This one comes from an old Loura mentor. When it comes to complicated concepts or big changes, "it takes seven 'dippings' or exposures to that thing before you can begin to internalize it," Loura said. He didn't go through all seven "dips," but a few went something like basic comprehension, understanding how this thing connects to other things, working through the emotional change that comes with thing. So, when IT leaders are trying to drive a different conversation or implement a change that doesn't seem to be catching on, "it may appear to be a failure at first, but it may be we haven't gotten to dipping number seven yet," Loura said.
IT leadership: Embrace what your users are doing, and they'll show you where IT is falling down. "None of our users, hopefully, show up to work thinking, 'How can I pull one over on IT today?' They show up thinking, 'How can I sell more, hire better, run a more efficient supply chain?' and they're just doing it sometimes in spite of you," Loura said. "So if you pay attention to what they're doing, they'll often show you the gaps in what you're doing."
3D transformation. Loura is the former CIO at Clorox, where the language of the brand was, we disinfect in you, on you and around you. "'In you,' was Britta water filtration and that sort of thing," he said. So Loura decided to co-opt the language, and apply it to IT. Here's how he broke it down for his department:
In you: IT itself needed a different capability set, a different exposure, a different way to approach the business.
On you: The interface to the business had to change to be more collaborative — in the way they worked and created value together.
Around you: The ecosystem of vendors had to change, which included technology, in some cases, platforms, and the partners used to deliver it.
"If you only change one of those three dimensions, you're not getting it done," he said.
---
July 16, 2015 9:32 PM
Customer engagement
,
Digital business
,
Digital customer
,
Digital platform
,
home automation
,
MIT
,
Sensors
Platforms aren't just for the software industry anymore.
In the era of the Internet of Things (IoT), today's connected, digital customers are looking to buy "outcomes," or measurable results, through the plethora of channels they interact with.
Companies across industries as varied as farming, food and lighting — businesses based on a traditional product services model — are finding that they must shift to a platform business model to deliver outcomes to these customers, as well as to stay competitive in their fields. And competitive advantage, in turn, requires investment in more agile technology that is able to support the demands of these digital platforms, said Paul Daugherty, CTO of Accenture, at last week's MIT Platform Strategy Summit in Cambridge, Mass.
"Companies are dealing with big technology estates that they operate — legacy technology — and they know that they need to reinvest in those technologies to create new experiences for their customers," he said.
Daugherty added that while many of these companies have a good grasp on the need for these reinvestments, there aren't enough of them that are "reinventing."
As an example of reinvention, he pointed to how John Deere, the agricultural manufacturing company, started conceiving of the tractor as a platform.
"If you think about the platform as a product, the business starts looking challenging; you have low-cost competitors coming in from all sorts of different places, different countries. You have lots of competitive threats to the business," he said.
But once John Deere started considering the tractor as a platform — and started embedding it with sensors from which the company gathered valuable meteorological, soil quality and growing information — the company was able to sell a new "product" altogether, which is increased productivity for farmers.
"That's a more differentiated way to go to market than just selling a great tractor," Daugherty said.
Another example of a company reinventing its business model is Home Depot, whose business of selling a wide array of low-cost goods, based on a cost-effective supply chain, is now being threatened by Amazon and many others.
While Home Depot has already invested in a mobile app, Daugherty said that the company is also looking at other ways it can build up its platform. One route is through unique, connected experiences for customers via Wink, the company's connected home system.
Home Depot is developing Wink into an ecosystem by working with its suppliers to make sure that every home product it sells to customers are standardized and compatible with the platform.
---
July 2, 2015 1:02 PM
Apple
,
breaches
,
CIO
,
Consumer data
,
Data privacy
,
Data security breaches
,
Hackers
,
Information security
,
Phishing
,
Social engineering
Last month, Apple chief exec Tim Cook gave an impassioned speech chiding tech companies such as Facebook and Google about their data collection and monetization practices and how they're stepping on consumers' "fundamental right to privacy."
For a recent Searchlight article on the topic, I talked with three privacy experts to get their take on whether other digital companies — and their customers — are starting to care more about consumer privacy now that a tech bigwig like Apple is speaking out. The consensus: Apple is among a (loud) minority, and there is a lack of incentives for companies and consumers alike to value data privacy and security.
One common thread is the apathy most consumers have about data collection, particularly when the fine print is hard to decipher and they're getting free and personalized services out of it. While a recent survey by the University of Pennsylvania's Annenberg School for Communication found that more Americans are certainly becoming conflicted about this trade-off, 451 Research analyst Garrett Bekker believes consumers' overall attitude toward data privacy and security has not really shifted yet.
One big reason, he said, is the lack of companies' transparency on how they collect and use data, but another is "how much personal information people are willing to divulge unsolicited." Bekker was talking about the personal information people share on social media, especially Facebook and LinkedIn, something that puts them at risk: Hackers can mine and use the information as part of targeted social engineering attacks.
For instance, if a hacker wanted to target a specific company, he could easily look for the company's employees on those social platforms and gather as much personal information as he can, then use that data to create customized emails that sound as if they're coming from someone who knows the employees — what's known as spear phishing. (And many of these attacks are successful: An estimated 91% of hacking attacks start with phishing or spear-phishing emails, according to Wired.)
There's more to the security angle of the consumer privacy issue, as fellow 451 Research analyst Adrian Sanabria brought up. Despite the frequency with which breaches expose precious sensitive data, including consumer data, these days a breach can — paradoxically — actually help many a company and its reputation, he said.
"If [their PR departments] handle it really well and they look really sorry, there's this whole concept that after a company is breached, you actually feel more comfortable doing business with that company and using their product — because now everything's out in the open, and you know that they have to take security seriously," he wrote in an email.
Companies that haven't yet been breached or encountered a major security issue, on the other hand, haven't had the chance to publicize that they've been hit, been able to handle the screwup, and now take security seriously, said Sanabria.
"Everyone is an unknown until they've had this issue," he added.
---
June 29, 2015 8:37 PM
CIO
,
Mobile
,
mobile application management
,
mobile device management
,
Wearable devices
In part one of this blog post, Gartner analyst and mobile expert Ken Dulaney discussed why the label Generation Mobile is unnecessary and whether he believes U.S. mobile workers indeed feel guilty for mixing work and personal activities. Read part two to get his opinion on wearables in the workplace and whether the emergence of Gen M calls for new mobility-focused policies.
One of the major findings from a study conducted by mobile security provider MobileIron, which surveyed 3,500 full- and part-time professionals across six countries (including the U.S.), is that there is a new sub-demographic of mobile workers the company is calling Generation Mobile (Gen M) — a group that's increasingly reliant on mobile for both work and play, and made up of men ages 18 to 24 and parents of children ages 18 and under.
Another interesting finding the report highlighted: A good chunk of Gen M (42%) plan to or already own a wearable device such as an Apple Watch; furthermore, 95% of that group plan to use wearables for work tasks, which include taking phone calls (58%), reading and writing emails (56% and 45%, respectively), and getting alerts such as meeting reminders (44%).
Dulaney thinks that wearables, like mobile devices, have the potential to further expand mobile workers' connectedness. However, for wearables to gain traction in the workplace, wearable device manufacturers must overcome the current inconvenience of these devices needing to be tethered to smartphones so they can function independently through communications networks.
"Once we see medical [wearable] devices that communicate directly with medical services, we will see results," he wrote in an email.
The MobileIron study also found that the rise of the Gen M demographic, many of whom reported feeling guilty when doing personal activities during work hours and vice versa, requires companies to create new policies that support Gen M's new work style "without guilt and with high standards of quality and fairness."
The study offered the following principles on which to base Gen M-catered policies:
Accept shifting working styles and understand employees' actions in detail
Establish clear goals with employees
Set top-down boundaries (e.g., CEO should set an example by not sending work emails at 2 a.m.)
Offer reimbursement stipends for personal mobile technology
Secure data selectively
While he didn't exactly disagree with these policies (in part one, he urged companies to embrace BYOA to promote employee satisfaction and innovation), Dulaney warned about the legal problems that could arise from offering stipends for personal devices (although he granted reimbursing for phone services and plans is OK).
"If the phone is owned partially by the employer and the employee gets in trouble on the weekend using that phone, then it's the employer who gets sued," he said. He compared the situation to companies paying employees for mileage traveled, but not for the vehicles themselves.
---
June 29, 2015 8:30 PM
CIO
,
Mobile
,
mobile application management
,
Mobile Device Policy
Perhaps more than how seemingly clueless they are toward politics and economics, Millennials are often characterized by how much they live on their smartphones. What's more, a growing number of Millennials and the general population are increasingly mixing work and play on smartphones and other mobile devices — at a rate that's, arguably, enough to warrant shining the spotlight on them as a new, emerging demographic, called Generation Mobile, or Generation M.
MobileIron, a mobile device management provider, surveyed 3,400 full- and part-time professionals in six countries, including the U.S., who use a mobile device for work, and discovered that the group it calls Generation M is best represented by men ages 18 to 34 and people with children ages 18 and under in their households. The study found that this demographic is more reliant on mobile technology in general to mix their work and personal activities: For example, 60% of Gen M check or send personal emails at least once a day during work hours, and 51% check or send work emails at least once a day during personal hours.
The study further found that 42% of Gen M plan to either own or buy a wearable device such as the Apple Watch, and the overwhelming majority of that group (95%) plan to use it for work as well as personal tasks.
Why is it so important to home in on Gen M's mobile habits, and more particularly their attitude toward wearables? Because, said Bob Tinker, MobileIron's CEO, the new devices "will increase our connectedness and, possibly, our guilt about mixing our work and personal lives." The MobileIron survey found that 58% of Gen M workers suffer from "mobile guilt" when receiving personal messages during work hours (compared with 46% of non-Gen M workers); moreover, 61% of Gen M workers feel guilty when receiving work communication during personal hours (compared with 47% of non-Gen M workers).
But one mobile expert, Ken Dulaney, begs to differ — first on whether the label Generation M itself is necessary.
Dulaney, an analyst at Gartner, said it's hard to argue the obvious – Millennials are already a mobile generation. "Sure, they are mobile. … Many of them were given phones at age 7 or so," he wrote in an email. But, he added, this group also has varying tastes when it comes to art, fashion, music, movies and more — just like any generation before the Millennials. "Aligning them with one aspect of culture doesn't mean that much to me," he said. "You could just as easily brand them the 'Old Navy generation.'"
Second, Dulaney said it's hardly surprising that a large proportion of Gen M uses their devices for work. "We bring who we are to work," he said. What is noteworthy about consumerization in the enterprise, he added, is how unprepared the IT department was and how "it took them a number of years" to accommodate both enterprise and consumer needs. "Hopefully, future changes won't be so cathartic," he said.
How about the guilt MobileIron measured among mobile workers?
Not a thing, at least not in the U.S., according to Dulaney.
"Maybe it's a European thing, but I don't see many guilty employees, and use of personal technology does nothing but increase," he said.
Instead, he said that what enterprises should focus on is how to embrace the bring your own apps phenomenon so that employees remain satisfied and motivated.
Check out part two of this blog post to get Dulaney's take on wearables in the workplace.
---