---
November 21, 2014 8:57 PM
CIO
Facebook, the enterprise version, got a lot of buzz this week on SearchCIO. We asked CIOs if they thought Facebook at Work would be a force to contend with. The short take: Is grass green?
Associate Editor Fran Sales expounded on the topic of enterprise collaboration with some helpful pointers from managed service provider Avendae on how to get the best out of any collaboration tool in her Searchlight News Roundup. One pointer: Invest in technology that is simple, aligns with business goals, and fulfills user needs.  Amen to that.
Hard to believe, but Mark Zuckerberg's business deal was not the only IT event this week. In other news, a Russian website has been streaming live video feed from about 600 hacked webcams in Britain, Firefox is replacing Google's search engine with Yahoo, and Snapchat is jumping into the mobile pay arena.
Me personally? I'm planning to spend some time this weekend reading about Snapchat's mobile payment offering. Given that one of my favorite social networking tools has had some security– uhh– hiccups in the past, will they survive in the mobile pay space?

November 14, 2014 9:28 PM
CIO
Another week, another security breach. This time the U.S. Postal Service was the victim and experts speculate Chinese hackers were the culprits. The interesting aspect of this breach is that it's not clear what the hackers were after. Ultimately, it just solidifies the fact that if you are connected to the Internet you are vulnerable.
And let's be real, we are all connected to the Internet.
So how can companies fortify their defenses? Channel the military, writes Associate Site Editor Fran Sales in this week's Searchlight news roundup column. More precisely, prepare your organization for "left of boom," a military term that means to be so well prepared for a bomb's explosion (or in the case of CIOs, a cyberattack) that it is possible to prevent it from happening or at least contain the damage. Another pointer? Cybersecurity can't just be IT's responsibility; it needs to be deeply integrated throughout the organization. But this organization-wide security mindset will still require some tough decisions on the part of CIOs, according to Sales' reporting, including deciding when it is worth disrupting business processes to effectively protect sensitive information.
In other news this week: President Obama is front and center in the net neutrality debate; IBM found a critical flaw in Microsoft's Windows and Office software but only went public with the discovery this week; a video of a karate fighting robot developed by Google's wholly owned subsidiary Boston Dynamics is making the rounds online, and more in this week's Searchlight.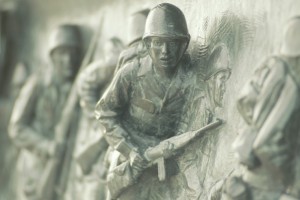 ---
November 13, 2014 6:50 PM
CIO
Lately I've been talking to a number of folks about the CIO role in multichannel customer engagement — or, the requirement to engage and serve customers on whatever channel (as the marketers say) they are on. For many customers, the channel of choice will be a mobile device, but the array includes everything from direct mail and email to online and all the places in the physical world where your company does business. Jay Ferro, CIO at the American Cancer Society (ACS), aspires to have systems in place, for example, that can greet donors when they arrive at a charity event and thank them when they leave, whether that's by text, email, phone call, or by the person manning the coatroom.
It seems we consumers not only expect the companies we do business with to be on whatever channel we're on at the moment, but also to keep track of our sundry interactions with them, so we don't have to repeat ourselves every time we change channels.
To meet this new customer service bar requires a lot of technology, most of it not out-of-the-box. And it will require close collaboration between IT and the business, and in particular, the CIO and CMO, as you'll read in my story this week, "CIOs called on to master multichannel customer engagement."
Contextual awareness
Retailers, of course, are acutely aware of multichannel customer engagement, so are sports franchises like the Atlanta Falcons, but it's a competency that any business with a marketing and customer service arm will have to master. "It's a big challenge," said Cory Munchbach, an analyst with Forrester Research in Cambridge, Mass.
The future of marketing is about context, she told me. To meet customers on their own terms, companies have to build what Forrester has dubbed "the contextual marketing engine."
"This is the idea that you can use your technology to fulfill an interaction cycle — and have a system where every interaction leads you to some kind of data point that you use to inform your next interaction," she said.
She described the engine as having four core elements: automation of campaign management; the ability to interact with customers on the various channels; predictive analytics, with an emphasis on real-time analytics; the customer insights uncovered by the results of the analytics and the other information the engine is gathering. (I might add another facet: prescriptive analytics, or the ability to do whatever it takes to close the deal, whether that is getting us to purchase a product we didn't quite know we wanted or making a donation to a philanthropic organization.)
An old company learns new tricks
One example of a company that is building out its contextual marketing engine, Munchbach told me, is McCormick & Co., the spice maker.
"McCormick has built this tool called the FlavorPrint, where you can go online and tell it the foods you like and it starts to build a sophisticated profile of your preferred flavors," she said.
Based on a person's "flavorprint," the tool then offers up recipes that — of course — incorporate McCormick spices.
"For a 100-plus-year-old CPG [consumer packaged goods] company that is pretty remarkable, and it has driven real business results," she said. "The old campaign advertising wasn't moving the needle, whereas now they have this incredible trove of data they can leverage about people's flavors."
I can attest to the trove. The test takes you through a potpourri of foods and flavors that you're asked to give a thumbs up or down to. The first round through, I said yes to 99% of the items that came up. (What can I say, my family likes to eat.) My  first set of recommendations was basically diner fare —  lots of cheesy, fried and meat-laden dishes.
I soon found, however, that I could refine my profile endlessly, answering questions about what cooking equipment I owned, how many people I cooked for, how often and on what days I shopped for food, and on and on and on. After 10 minutes, that old FlavorPrint engine, I have no doubt, knows more about what I'm likely to cook (or not cook) than I do.
Email Linda Tucci, executive editor, or find her on Twitter at @ltucci.
---
November 12, 2014 9:15 PM
CIO
Inhi Cho Suh, vice president and general manager of big data, integration, and governance at IBM, urged CIO attendees at the recent SIMposium 2014 conference in Denver to change their thinking when it comes to competition.
"Your competitor isn't who you think you're competitor is," Suh said. "Your competitor is the last best experience your customer had in any industry. If he or she had it at home, if she or he had it as they were on Spotify… whatever that person's last best experience, [it's] now your minimum bar."
So how can companies become their customers' last best experience?  For starters, CIOs should help their companies "build a culture that infuses analytics everywhere," Suh said. This doesn't mean hiring five data scientists and calling it a day. Analytics everywhere is about making data more readily available and empowering people to be more data driven, she said. This is not an abstract goal — being data-driven for the sake of being data-driven.
"The number one use case [for infusing the company with analytics] is actually to attract, grow, retain customers," Suh said.  Companies need to be focused on customer retention and attrition rates because it's a huge driver, not only for growth, Suh said, but also for profitability.
Building an "analytics everywhere" culture will require building the architecture to support it.
"This is about changing your architecture because the cost of storage has come down significantly for the last five years. And then on top of that you have new capabilities like Hadoop; you have new capabilities like stream computing; you have new capabilities that allow you to …process more data than you ever could in a lot less time with a lot less spend," Suh said.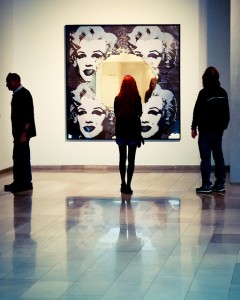 But the bedrock of an analytics culture of course is data, and CIOs, she said, must learn to think like … art curators (!)  when it comes to data governance. The analogy turns out to be pretty apt.
Art curators understand what art to portray to what audience. They also catalogue the history of art work, label it appropriately, know who created that piece of art, who last held that piece of art, who enjoyed that piece of art at different stages, and can estimate the value of that piece of art.
"This is a role I expect every CIO, CTO, data officer, chief data officer, data steward to begin to embody," Suh said.
A single data point gives rise to a multitude of questions
Defining data is complex task, because a single piece of data can trigger a multitude of questions. Consider the data generated from a man who walks into a jewelry story and buys an expensive watch, Suh said.
"If I'm a bank, my fraud department is asking, 'Is this fraud?' Is this a valid transaction? My legal department says, 'Hey, is it money laundering?' If it's money laundering then I also have a legal obligation to report that transaction and/or pattern at that particular store. If that same data set is actually valid, my marketing department or my credit card department is saying, 'Wow, could he be a potential loyal client?'," she said.
Asking questions is one thing, the business also needs to be able to access data in real time so those questions can be answered.
"When we talk about curating this information we're talking about, can you do it in a much more governed way and make that information available?" Suh said.
Let us know what you think about the story; email Kristen Lee, features writer, or find her on Twitter @Kristen_Lee_34.
---
November 11, 2014 7:48 PM
CIO
Stories of failed or complicated SAP ERP implementations are less common than they used to be, but that doesn't mean these massive software projects have become a breeze to pull off.
At SIMposium 2014, a conference for CIOs and IT leaders hosted by the Society for Information Management held in Denver earlier this month, an audience member asked a panel of veteran IT leaders about their experiences with SAP implementations.  He, for one, hadn't seen many companies make returns on SAP. How about them?
The short answer? It's complicated.
"I think it really comes down to [two] key components," said John Shellenberger, vice presidentand CIO at Johns Manville, a manufacturer of insulation, roofing materials and engineered products.
First, IT professionals must determine if there is a "case for change," he said. In other words, is there a clear reason why and how SAP ERP would benefit the company?
"In our situation we had some very old legacy technology that was very expensive to run but really didn't position us where we wanted to go strategically from a business perspective," Shellenberger said. "And I felt firmly that unless we made some … modernization, we would not be able to run the business. So that was a pretty significant case for change."
Patricia Coffey, senior vice presidentat auto, life and home insurer Allstate Insurance Co., said that Allstate's implementation of SAP was driven by a need to have a comprehensive view of its spending.  "We were inefficient in that we weren't using the power of volume buying to get discounts," Coffey explained in an email exchange after the session. In fact, the company couldn't even answer the question of whether they had multiple contracts of the same technology from the same vendors or multiple contracts with multiple vendors, she said. So, the need was there.
Still, SAP implementations are big ticket items and sometimes companies need to get creative in order to find the money to be able to do it, Coffey said.
At the SIM session, Coffey shared the story of how the CFO of Allstate at the time, now chairman of the company,found the funding for an SAP implementation, which was geared towards financials. (It's "not what I would call a traditional ERP," Coffey said in an email, since Allstate doesn't deal with supply chain, logistics etc. like a manufacturing company would.)
The CFO decided to centralize Allstate's procurement organization, a necessary change that provided enough of a cost savings to offset the company's investment in new SAP technology.
"Since the mechanizing and consolidating of financials was more of a 'must do' than 'value add' he found a way to pay for it by consolidating procurement and capturing those savings to offset the cost of the implementation," Coffey explained in an email. "In other words, he found a way to get additional benefit in order to create maximum value. Sometimes you have to look hard to find the value."
Focus on business values
But once SAP is installed, how does a CIO figure out whether that implementation was justified and is benefiting the company?
Shellenberger said he did a thorough appraisal after their deployment to answer that question.
"I will tell you we got benefits in all the areas we didn't expect and the areas where we expected to get benefits we didn't get as much," Shellenberger said. "But in total it was still pretty strong."
A final piece of advice? If you're thinking of implementing SAP, do not embark on the journey without your business partner by your side, urged Ian Patterson, CIO at Scottrade, an investment company that offers brokerage and banking services. CIOs don't want to get stuck holding the bag for problems that are due to the business, not the technical requirements.
"If you don't have your business partner with you, it's your project. And why is SAP your project? Or why is any of it your project? Because delays aren't always technical delays," Patterson said. "You have to make sure that [you and your] business partner [are] defining the metrics up front together."
Added Coffey: "The point is there should be [focus on the] business values… it's up to [CIOs] to shift the conversation."
Let us know what you think about the story; email Kristen Lee, features writer, or find her on Twitter @Kristen_Lee_34.
---
November 11, 2014 7:45 PM
CIO
So, is it settled? Is the CIO the defacto leader of digital innovation?
Somebody has to be in charge of digital innovation, and according to Forrester Research, that somebody should be the CIO, not the chief digital officer.
That's the word from Forrester's "Predictions 2105: CIOs Accelerate The Business Technology Agenda" report:
"Although some firms have appointed a chief digital officer (CDO) to lead that effort, 2015 will be the year that CIOs — in partnership with CMOs — prove that the CDO role is unnecessary."
The report argues that 2015 will be a defining year for CIOs, as their companies "pursue digital transformation and customer obsession." By customer obsession, the report is referring to Forrester's argument that because of technology, in particular digital technology, customers are now calling the shots and businesses must pay heed. To wit: "Your technology-empowered customers now know more than you do about products and services, your pricing and your reputation. Your competitors can copy or undermine the moves you take to compete. The only way to win and retain customers is to become customer obsessed," Forrester states.
Buddy up to the CMO
CIOs have the "technical expertise and cross-functional business purview" to drive digital innovation," the report insists, but they will have to assert themselves.
The first step in assuming the mantle of digital innovation leader, according to Forrester, is to "turn fledging relationships with CMOs into functional partnerships." As CEOs increasingly realize that the future is digital, they will expect their CIOs to work with other business leaders, especially chief marketing officers, in leading the transition to digital business.  Says Forrester: "Already CMOs and CIOs in leading firms like adidas and Caterpillar have merged their unique competencies to form a partnership with shared goals and business results."
The big caveat? Many CIOs are still viewed by their businesses as the leader of a cost center, according to the report.
Gartner also weighs in on CIO as digital leader
Forrester isn't the only IT consultancy making the case for CIO as digital leader. A recent Gartner CEO survey found that CEOs rely on their CIO more than any other executive to lead "digital innovation" — above their CMOs, business unit leaders, COOs, chief digital officers and so on.
But are CIOs, in general, trained to be digital innovators, and if not, how do they get that skill?
I asked that question of a panel of CIOs and CEOs at the recent SIMposium conference in Denver, put on by the Society for Information Management. Stay tuned for their answers.
Email Linda Tucci, executive editor, or find her on Twitter at @ltucci.
---
November 7, 2014 9:53 PM
CIO
The big news this week is that Microsoft has decided to change up its software strategy. The software giant is  now offering free Office apps for iPhone and Android users and has even made a deal with Dropbox so that Office users can access the storage service with their mobile device.
If the king of enterprise software is changing up its software strategy should CIOs be doing the same? That's the question SearchCIO's Fran Sales explores in this week's Searchlight News Roundup.
She argues that Microsoft's move is reason enough to think long and hard about  BYOA (bring your own application) — the inexorable push by employees to use whatever apps they feel they need to get their jobs done, corporate-sanctioned or not.
Of course, embracing BYOA can be tricky. Sales' column provides tips from O'Sullivan and Blue Hill Research's Chief Research Officer Hyoun Park to help you get started.
In other news this week, Workday is incorporating big data analytics into its products, Facebook placed an "I'm a Voter" button at the top of their page this week (to sway the elections perhaps?), Google is playing catch-up with amazon (announcing that they are adapting their cloud services to allow customers to set them up more quickly), and more in this week's Searchlight.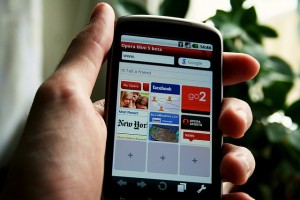 ---
October 31, 2014 6:49 PM
CIO
Hackers have become highly organized and specialized — so much so that some hacked into the White House's unclassified computer network earlier this week. Luckily, the administration's cybersecurity teams were able to mitigate the threat and no serious damage was done.
The attack might have some CIOs wondering how they stand a chance against such sophisticated hackers. The key here, Associate Site Editor Fran Sales reports, is constant vigilance. We've said it before and we'll say it again: Hackers are persistent, which means you have to be persistent, too. Sales provides a list of helpful tips.
In other news this week: Apple CEO Tim Cook came out in an essay published in Bloomberg Businessweek; the mobile payment war continues for Apple Pay and CurrentC; Google announced that its Google X lab has been secretly working on a wearable device that works with nano-pills to detect cancerous cells; and more in this week's Searchlight.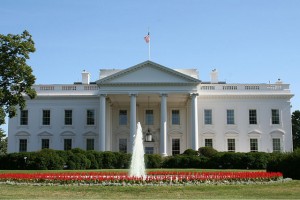 ---
October 27, 2014 7:01 PM
CIO
Another 2015 prediction poll is in, this one from CEB, a member-based business advisory firm, and the outlook is positive. According to the firm's polling, CIOs are more optimistic than in recent years about their 2015 budgets, predicting a 3.3% increase. That's up a smidge from the 3% budget gain they estimated for 2013-2014, and a notable step up from the 1.8% increase they predicted for 2012-2013.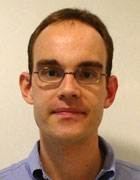 The budget estimates do not account for the money CIOs estimate is being spent on technology by departments outside IT, said Andrew Horne, managing director at CEB. Finance leads the pack with 4.5% of its budget allocated to technology, followed by HR (4.3%), marketing (4%) and operations (3.5%).
"It's not cannibalizing IT but increasing the overall amount spent on technology," Horne said. Indeed, he's pretty sure the CIO estimate is low, and said he is working with CEB business members in these areas to get firsthand figures. "When we did this last year, we found out that many of those departments were actually budgeting twice as much as the CIO thought they were," he said.
Maintenance budgets decrease (Hello, cloud)
So, budgets are increasing and the overall spending on technology keeps rising, a trend consistent with IT's intercalation into just about every aspect of the business. Here's the more interesting news from the CEB benchmark:
CIOs in general are making steady progress in reducing the money they spend on keeping the lights on: maintenance accounted for 57% of budget in 2014, compared with 63% of budget in 2011.
Moreover, a select group of companies in the benchmark, 17% to be precise, had reduced maintenance spending to about 44% of total IT budget.
"We think they are the trailblazers," Horne said, adding that CEB checked the variables that might have accounted for the double-digit difference, including whether these companies were predominately startups with no costly legacy systems. They were not. "They looked like the other companies."
This cohort is aggressively using the cloud to drive down maintenance costs, coupled with "flexible budgeting," Horne said. "They are much better at moving money around throughout the year, and much more opportunistic about saving money where they can on the maintenance in order to focus on building new things," he said.
Budgets shifting to technologies that 'touch the customer'
Another characteristic of the under-45% group? They make IT services transparent to the business, which allows the business to better understand what the IT function is doing but also exposes those services that are not supporting a business outcome. "This makes it easier for IT to have conversations with the business about sunsetting certain systems or reducing support," Horne said.
So how are CIOs in general using the money they saved on maintenance? Spending on collaboration, analytics and customer interface technologies increased in 2014 and is expected to continue to rise, while the amount spent on process automation is going down.  "They are spending more on technologies that touch the customer," Horne said.
Read more about IT 2014 – 2015 trends in SearchCIO's coverage of the annual TechTarget IT Salary and Careers Survey:
 Email Linda Tucci, Executive Editor, or find her on Twitter at @ltucci. 
---
October 24, 2014 6:58 PM
CIO
Week after week a new breach is reported, followed by more advice on how best to protect yourself. But as this week's news roundup from SearchCIO's Fran Sales shows, the degree to which companies are unprepared for cybercrime is downright scary. She recounts the story of one organization that didn't know it had been hacked until the FBI was at its door with bad news: The company's network defenses, such as they were, had been breached and intellectual property stolen.
CIOs should take it as a good sign that the Feds came calling. When you read about what Sales heard from security experts this week at a cybersecurity conference in Boston, it's clear that fighting cybercrime will take a concerted, coordinated effort by both the private sector and the government. These criminal networks are organized, specialized and highly efficient. Staples realized this when it sought the help of the FBI this week in response to a possible breach of its systems. Experts strongly suggest other companies should follow suit.
In other news this week, robots may be able to help in the fight to contain Ebola, Apple's quarterly earnings report is out (and it's not too shabby), IBM is selling its unprofitable chip manufacturing business, and more in this week's Searchlight.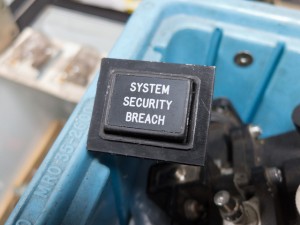 ---