---
December 18, 2015 1:32 PM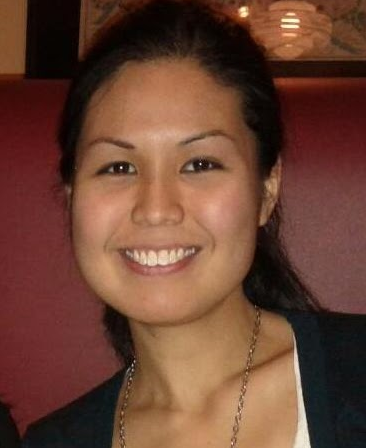 Profile: Fran Sales
CIO
,
Data privacy
,
Data-security
,
digital
,
MIT
,
Surveillance
"Our telecommunications networks were not wired for privacy. They were not designed for digital security."
That's how Christopher Soghoian, principal technologist at the American Civil Liberties Union, opened his session at EmTech 2015, the MIT Technology Review's annual conference.
When the telecommunications industry began to shift away from analog phones in the 1990s and telephone companies started building the networks to accommodate them, they didn't have privacy in mind. In fact, these networks were built with the intent of giving law enforcement and the intelligence community the ability to access any communication at any time, said Soghoian.
As anyone with a cell phone can attest, Silicon Valley companies have disrupted the business models of traditional telecommunications companies. (The text message is a good example: What once cost customers 20 to 30 cents per text — a huge source of revenue for phone companies — became free when Apple rolled out iMessage in 2012, no user opt-in required. Soon after, other companies developed free alternatives to text messaging, such as WhatsApp, Viber and Facebook Messenger.)
Granting government access to telecommunication networks, however, persists for many providers, including Silicon Valley disruptors. The exception is Apple. The result is what Soghoian describes as two-tiered consumer privacy: full protection from government prying for those people who can afford Apple products — and something less for everybody else.
Last year, Apple CEO Tim Cook announced that his company would now be in the business of protecting customers' digital privacy and provide "end to end" encryption on iPhones: Devices running the most recent versions of iOS can no longer be unlocked by the company even if it were faced with a warrant from authorities. Only these phones' users have access to data on their Apple device.
"Apple's customers got security without having to do any work, without having to think about security, without having to research anything, without having to go into any configuration options, which none of us ever do. Apple's customers got security for free," he said.
This end-to-end encryption, which is turned on in Apple's devices by default, is a major step in the right direction. But it's not enough, Soghoian said.
The other major mobile device OS, Google's Android, is a different beast. Google doesn't manufacture its smartphones — OEMs do. And they are not as keen on keeping up with the speed of encryption technology. If you walk into a store today and buy an Android phone, it's unlikely to have data encryption turned on by default.
That's why Android smartphone manufacturers have been able to keep its prices so low, at $50 to $100 a pop. Apple's devices are sold for about $600 or $700 each, on average.
The resulting "digital security divide" is a problem, Soghoian said.
"What does it mean when the phone used by the rich is encrypted by default and cannot be surveilled? And the phones used by those in the global South, and the poor and the disadvantaged in America, cannot protect themselves from surveillance?" he asked the audience.
Soghoian's bottom line? It's promising that Apple has taken the lead in building devices that are encrypted by default, and in some cases even "frustrate" law enforcement surveillance. But these devices should not just reach the higher tiers of our society — the rest of Silicon Valley should follow Apple's suit.
"Everyone should be free of surveillance," Soghoian said.
Email Francesca Sales, site editor, or find her on Twitter @Fran_S_TT.
December 15, 2015 1:48 PM
CIO
,
cybersecurity
,
IT executives
,
Whistleblower
Last week, I asked cybersecurity experts about their reactions to calls from President Barack Obama, Congress and Democratic presidential candidate Hillary Clinton on Silicon Valley tech giants to use their technological wizardry to help foil terrorism.
Khalid Kark, a director in Deloitte's CIO research program, said the government, technology companies and non-tech companies need to share information and work together to crack thorny issues like how to curb terrorism recruitment online and sniff out traces of attacks on the Web before the happen in the real world.
Gartner analyst Avivah Litan said hyperawareness on the part of everyone — the government, technology companies, retailers, libraries, shopkeepers — is needed to thwart terrorists. Using Israel as an example of a place where security is woven into the fabric of everyday life, she suggested an approach along the lines of the "If you see something, say something" public-service initiatives in the months and years following the terrorist attacks of Sept. 11, 2001 — on a massive scale.
"If everybody was hyperaware, that's the best intelligence," Litan said.
CIO role in sharing information

The interlocking benefits of sharing and awareness aren't lost on CIOs. They see the implications in their own organizations: the fewer the silos, the broader extent of knowledge throughout the organization, the better the business decisions. In a national security initiative based on sharing and hyperawareness, the fewer the silos, the broader extent of knowledge throughout the government and corporate America, the better the security decisions. The CIO role could be key in keeping companies — and the country — safer.
But we may be years from it. For meaningful collaboration between the government and the private sector, Kark said, the government would need to convince companies that their customer data is not compromised. In the wake of attacks in Paris and San Bernardino, Calif., there is a renewed debate in Washington about whether government agencies should be granted "backdoor" access into encryption codes on popular apps to better monitor criminals and terrorists.
"That's definitely a no-go zone for many of the tech companies," Kark said. "If you want to engage them you have to ensure and you have to respect their ability to ensure privacy for their customer data."
Hyperawareness in CIO role

For CIOs to be effective in any grand national security program, Litan said, they need to hyperaware to all signals in their organizations. That means everything from making sure cybersecurity is airtight to determining whether there are potential terrorists working alongside other employees.
But to keep any kind of threat from spreading, CIOs need a "safe harbor," or whistleblower, policy that lets them bypass legal departments — and ensures the CEO won't sack them.
Litan gave the high-profile, hypothetical example of the self-proclaimed Islamic State trying to take down NBC Studios by installing malware on its computers. If IT detected the malware, it couldn't report that to the government so they could alert other companies to the threat.
"There's a bunch of lawyers at NBC Studios that would stop the IT department from sharing that level of information," she said. "All they could say is, 'We see signs of suspicious activity.'"
A bill working its way through Congress, the Cybersecurity Information Sharing Act, would give companies some legal immunity for sharing data with the government. But the legislation has drawn criticism from tech companies like Apple to groups like the American Library Association, which say it doesn't adequately safeguard Americans' privacy. As is, the bill allows the Department of Homeland Security to share information — including personal customer data — with the FBI or National Security Agency.
Let us know what you think of this story; email Jason Sparapani, features writer, or find him on Twitter @jmsparapani.
---
December 9, 2015 12:36 PM
Are chief data officers having a moment or is all the CDO talk hype? According to Google Trends and Google Analytics, it's likely a little bit of both.
That was the gist of an analysis of the CDO role presented by Richard Wendell, founding board member of the MIT-affiliated International Society of Chief Data Officers (ISCDO), at the recent Chief Data Officer Summit in New York City. Here is what he cited for the chief data officer audience.
Google searches for CDOs are trending, "but happiness is a low base," Wendell said. CDO searches are experiencing a 100% compound annual growth rate (CAGR), but that still only amounts to 36,000 searches a year. "Where does that place us? That places us a little bit above African swallows and slightly below silver birch trees," he said.
Most CDO searches are coming from the United States, "but this seems to be changing," Wendell said. He pointed to statistics from CDO Club founder David Mathison, who found that in 2014, the number of CDOs in Europe grew to 23%, up from 7% in 2013. Wendell also pointed to recent CDO events happening in Asia and Africa. "I don't see this as a U.S. phenomenon," Wendell said. "Potentially, we could see a lot of expansion here, but it's still early days."
Top keywords associated with the CDO searches include data science, analytics and CIO responsibilities. "Why are people searching for chief data officer while they're searching for CIO responsibilities? Is it because we're trying to figure out what the difference is between our job and what the CIO's job is? Maybe a little bit," Wendell said. But a more promising read of the data suggests the CIO and the CDO are two natural collaborators. "One of the big questions I'd posit that all of us chief data officers in the room need to be asking is how can we be better partners for our chief information officers, with our chief information officers," he said.
CDO vs. CAO searches. The term chief data officer is searched five times more often than the term chief analytics officer (CAO). "And, if you look at the CAGR, chief data officers are at 100% versus more or less a flat line for chief analytics officers," Wendell said.
CDO vs. CIO searches. Searches for the term chief information officers are down 20% incompound growth year over year, with just 35% of searches happening now compared to 10 years ago. "That's a big drop in searches," Wendell said. He speculated CIOs or those researching the position may not have as many questions about role responsibilities compared to CDOs or that the CDO role is hyped well beyond the CIO role, amounting to more searches.
No doubt, there are more scientific studies on the topic, but the data provides some perspective on the current state of the chief data officer.
Question for readers: Does your company have a chief data officer? Or is it planning to hire one in 2016?
---
December 9, 2015 12:19 PM
Oracle published a list back in February of the top 10 CIO challenges in 2015. Last week, Richard Wendell, founding board member of the MIT-affiliated International Society of Chief Data Officers, referred to the list as he called on the chief data officers in the room to build stronger partnerships with CIOs.
"This, by the way, isn't the answer," Wendell said at the Chief Data Officer Summit in New York City, pointing to Oracle's 10 CIO challenges projected onto a screen. "But I thought it was interesting food for thought." Answer or not, each of the CIO challenges was something CDOs "can help with," Wendell said, urging CDOs to get on it.
Wendell not only used the list of CIO challenges to make  his case for CDOs partnering with CIOs, he also used it to illustrate the organizational transformation businesses are undergoing right now as data and analytics become ever more central to business success — at least at some businesses.
"I think that the opportunity for data, analytics, insight, transformation that we can all bring from revenue is incredibly powerful, and I think it's often underplayed for a variety of reasons," he said. Together, CIOs and CDOs can play a powerful role in the enterprise: They can own data strategy.
How did Oracle's list stack up? You be the judge
The aforementioned list of CIO challenges was written by Bob Evans, senior vice president and chief communications officer at Oracle. Given that the year is almost done, I thought it might be interesting food for thought, to quote Mr. Wendell, to have our readers consider how accurate — or out-of-touch — the observations were.
Here's the list, in full. The quotes and observations are all from Evans.
Be the digital disruptor. "Who's better positioned than the CIO to drive these disruptions?"
Be the chief acceleration officer. "CIOs are in an ideal position to make speed a virtue across the enterprise."
Forge relationships with the CMO, CFO and beyond. "The business-centric CIO of 2015 will not just 'support' these relationships but will also initiate them, enrich them, and extend them."
Harness big data and analytics across the enterprise, with a specific focus on customer engagement. Data and analytics will provide competitive differentiation.
Unlock insights and capabilities that enable every employee to build customer loyalty. Think multichannel.
Exploit cloud computing to help achieve each item on this list. This is the year when CIOs use the cloud in more sophisticated ways to free up funds for innovation and "enhance core business processes."
Reimagine your security strategy as globalization and mobility redefine privacy and risk. "CIOs need to be frontline enablers of powerful new digital capabilities while also somehow finding a way to ensure that security continues getting better and better."
Be the evangelist for turning social into an enterprise-wide strategy. CIOs should be on the forefront of answering questions such as: What are the best tools to quantify the impact of your company's social programs? And how do you correlate those programs to sales?
Embrace new HR solutions and tools to make your department — and your entire company — a destination for world-class talent. Talent is scarce. CIOs should partner with HR to "win the talent wars," and not just for the IT department, but for the organization as a whole.
Transform the IT organization and reputation from no to yes, from SLAs to revenue growth, from obstacle to accelerator, from passive to opportunistic. "Be a positive partner," be "joyful" and "enthusiastic enablers" who can juggle traditional responsibilities with new duties that range from helping HR find and recruit strong talent to growing revenue and customer loyalty.
What say you CIOs: How close did Evans come to describing the top 10 CIO challenges in 2015? And, be honest, how well did you meet these challenges?
---
December 7, 2015 5:09 PM

Profile: Linda Tucci
How does a big company that is not exactly at a loss for new product ideas drive innovation?
When a PepsiCo division focused on "breakthrough innovations" was looking for a second opinion on a slew of new product ideas, it didn't turn to consultants or muster up a traditional focus group.
"We brought in entrepreneurs from the MassChallenge team and basically [did] what I would call a Shark Tank on speed," said Perry Witmer, senior manager, Innovation & Emerging Brands, at PepsiCo. MassChallenge, the world's biggest startup accelerator, according to its website, helps promising early-stage entrepreneurs "launch and succeed immediately."
With one day and "no budget pretty much," Witmer showed the MassChallenge entrepreneurs her innovation team's ideas, first getting their feedback as consumers and then asking them to exercise their business savvy.
"We then had them each pick their favorite idea and pitch it to a panel of consumers," Witmer told the audience at the FutureM marketing technology conference, where she was a featured speaker. The consumers, in turn, were asked to invest in what they believed was the winning pitch.
"The upshot was that we were able to sit down with the consumers again and understand what drove their decision making," she said. Her team got real-time insight into how entrepreneurs think about products — and how they pitch a product, she said. The PepsiCo innovation team also gleaned valuable information about what might drive and hold back their new products.
Constant Contact, an online marketing firm focused on helping small businesses, created its own accelerator program, said Andy Miller, chief innovation architect. The Waltham, Mass. firm brings in two classes of startups, two times a year to drive innovation.
"They stay for four to six months," said Miller, who also spoke at FutureM.  The applicant class now numbers around 70 for the sessions, he said. The applications give Constant Contact tremendous exposure to "what's happening in the small business space." About 10% of the company's employee base now works with startups during their allotted 10% "free time."
Accenture: Large companies want to hook up with startups to drive innovation
PepsiCo and Constant Contact are hardly alone in their cultivation of startups to drive innovation — and identify potential threats to their core businesses.
A new report from Accenture, "Harnessing the Power of Entrepreneurs to Open Innovation," found that most large companies feel they have a lot to learn from entrepreneurs. The study, based on interviews with more than 1000 entrepreneurs and 1000  large companies from the G20 countries, showed the following:
82% of large companies say they can learn from startups/entrepreneurs about how to become a digital business.
50% of large companies feel they need to work with entrepreneurs to be sufficiently innovative.
Large companies expect the proportion of their revenues generated by collaboration with entrepreneurs to more than double over the next five years, from an average of 9% today to 20%.
78% of large companies say that working with entrepreneurs is important or critical to their own growth and to drive innovation.
The feeling is not mutual
Here's what's interesting: Entrepreneurs don't feel the same about their bigger brethren. The report also found that:
Only 67% of entrepreneurs agree with the above sentiments.
Entrepreneurs are four times more likely than large companies to say their counterparts lack commitment to working together (29% versus 7%).
While 75% of large companies say they are entrepreneurial, 75% of entrepreneurs who previously worked at large companies left because they felt that was not the case
Accenture's viewpoint is that the disconnect between the big guys and startups is puts about $1.5 trillion in global growth at risk ($433 billion in the United States).
We're curious to know whether your company is working with startups to drive innovation and speed their routes to digital business.
Meantime, to learn more about the challenges facing innovation leaders in their quests to institutionalize and drive innovation, go to my SearchCIO report on the FutureM panel, "Enterprise innovation teams struggle to show what makes them special."
Email Linda Tucci, executive editor, or find her on Twitter @ltucci.
---
December 7, 2015 12:33 PM
Got desktop as a service? Probably not. A recent report from Forrester Research says most organizations aren't lining up for the PC-sized version of cloud computing — at least not yet — citing configuration and security concerns.
And though the market is strong for internal private clouds, organizations aren't seeing the business value they set out for — and soon interest will veer off toward the public-private cloud neutral zone known as hybrid cloud.
The report, part of Forrester's TechRadar series — research that makes 10-year-plus predictions about how a range of technologies will fare, said the larger cloud market is booming, with demand for speed, flexibility and cost savings causing segments like the public cloud to rapidly expand their reach.
But while niche "as a service" services — integration as a service and storage as a service, for example — begin their rise into the stratosphere, others are finding trouble getting much lift, the report said. Desktop as a service (DaaS) takes the operations of a desktop operating system, puts it in a virtual infrastructure — so it runs on a centralized server along with others — and hands it all over to a cloud provider.
There are many benefits, said Glenn O'Donnell, a Forrester analyst and co-author of the report — it can save companies time and money spent on maintaining computers for their workforces.
"Maintaining desktops, PCs, is a real pain in the butt," he said. "If we can manage all those desktop environments in sort of a centralized place — that has a lot of operational benefit. Simplicity pays off extremely well there."
The problem is an old one: IT organizations are worried about their data. Though more folks are coming to trust the public cloud — because of the powerful defense big providers like Amazon have in place — ceding control of the personal information and intellectual property, which are created and stored on desktop computers, puts a lot of IT managers into a panic.
"It's largely irrational, but every irrational fear is based on some dose of reality, and the dose of reality at the heart of all of this is, 'My stuff is somewhere else; therefore I can't touch it, I can't control it and therefore it's got to be at risk,'" O'Donnell said.
DaaS also doesn't always integrate well with other corporate systems, including information security systems, according to the report. Make it more easily configurable for more organizations, and more may want to sign on.
Check out part two of this interview with Forrester Research analyst Glenn O'Donnell to find out about another struggling product area of cloud computing, internal private cloud.
Let us know what you think of this post; email Jason Sparapani, features writer, or find him on Twitter @jmsparapani.
---
December 7, 2015 12:32 PM
Part one of this two-part interview with Forrester Research analyst Glenn O'Donnell focuses on desktop as a service, a cloud computing category the research outfit said is having trouble making it mainstream. Part two highlights another area of concern, internal private clouds.
Internal private cloud is the only form of cloud computing in Forrester Research's recent report on the constellation of cloud computing products that's seeing "minimal success."
Internal private cloud is an infrastructure-as-a-service platform implemented on hardware owned and operated by a corporate data center — as opposed to hosted private cloud, which is essentially space in a cloud provider's data center dedicated to a particular customer.
"There has been some notable successes in private cloud, but most people who are attempting it are either failing or they are building something that isn't true cloud," said Forrester analyst and co-author of the report Glenn O'Donnell. "They're basically VMware customers who are using core VMware technologies — and because they have the ability to quickly provision new environments, based on that they say, 'Oh, this is our internal cloud.'"
Such environments are not "true cloud," he said, because they lack chargeback and showback — policies that tie cloud usage and associated costs — and other "classic cloud characteristics" like self-service provisioning, which allows end users to launch applications without directly involving the service provider.
Internal private clouds were also faulted in the report for being both expensive to buy — around $1 million just for the software, O'Donnell said — and difficult to deploy, requiring significant modifications to meet the needs of a specific organization.
"You've got to build a pretty humongous environment and get significant operational benefits out of it if you're going to recoup that investment," O'Donnell said. "And for a lot of companies, they just haven't done that."
The paradox is, internal private clouds are still a popular cloud computing approach. That's because having the value propositions of the public cloud on-premises is attractive to a lot of organizations. "The promise has not gone away," O'Donnell said.
What will go away someday, he said, are internal private clouds themselves — at least strictly speaking. Most organizations won't be exclusively public or private cloud — they'll have hybrid cloud environments, a blend of on-premises IT and public cloud deployments. The model offers companies both the flexibility and scalability of the cloud and the peace of mind of keeping certain sensitive information in their own data centers.
"The hybrid cloud is really the big story," O'Donnell said. "It doesn't mean people are giving up cloud, but they're giving up this pure private cloud notion and going down the path of hybrid."
Let us know what you think of this post; email Jason Sparapani, features writer, or find him on Twitter @jmsparapani.
---
November 30, 2015 8:05 PM
A swarm of mechanical flies. A sheet of material that folds itself into an insectoid robot and scampers off. A Gumby-like figure using thick limbs to crawl across the floor.
They're not the stuff of Hollywood sci-fi — they're real projects pursued by Robert Wood and his team of researchers. Wood, from Harvard University and Harvard's Wyss Institute for Biologically Inspired Engineering, presented at MIT's recent EmTech event showcasing new technology. Each peculiar example represents a type of robotics that may someday be used in fields as diverse as healthcare, manufacturing and education.
Robots, Wood said, affect all of us — whether they welded the doors on the automobiles that take us to work or packaged the tuna we had for lunch. But those machines are tucked away on factory floors — and they're so big and dangerous they have to be caged off, segregated from humans.
"If we want to think about robots that are going to be impacting our lives, we want to think about new opportunities for robots that are more capable of interacting with humans," Wood said.
Mimicking Mother Nature
The first category he presented was small-scale robotics. Wood and his team looked to nature for inspiration. The tiny, beelike hoverfly is one model. But how can science imitate biology at such a scale? It wasn't easy.
"There's nothing off the shelf — there are literally no components that we can pull off the shelf to be used for a device like this," Wood said. "So we have to reinvent the wheel for every individual component."
And once they have the parts, there's the challenge of piecing tiny wings and transmission systems together. There's the manual way, what Wood called "the graduate student with tweezers approach," but it's labor-intensive and time-consuming — and researchers would be too conservative in the types of designs they might try out.
So Wood developed a new type of MEMS — that is, microelectromechanical systems, or the technology of tiny devices — that works much like a pop-up book. The components are placed in an apparatus and tiny devices inside do all the assembling. That way, the robots can be made much more quickly and efficiently. Using the same method, Wood can create machines with various types of locomotion, such as robot centipedes, which can take on treacherous terrain, and running robots that leave Olympic champion Usain Bolt in the dust.
The ultimate goals of Wood's robo-insect army are, he admits, quite a few years away — but search-and-rescue missions and environmental exploration are possible uses, he said. And projects are now under way that are looking at using the devices in endoscopy, which examines the digestive tracts, and minimally invasive surgical procedures.
Return to the fold
The second category Wood presented is what he calls "printable robots," named for the ease with which they can be assembled. Wood and his team used principles from computational origami, with the aim of creating low-cost, 3-D robots that can assemble themselves — and not just in high-tech labs but anywhere, including schools.
Wood showed a video of a flat sheet of material fixed with a pair of battery-sized motors. Pieces of it start folding in, until it lifts itself into something vaguely resembling a scorpion.
Soft robotics is the third category. It's an emerging field that uses compliant materials to construct robots that "that go away from the paradigm of having rigid links and rotary joints and prismatic joints."
Such pliable robots could work side by side with people without the risk of harming them. They can also be constructed of material that can withstand heat and flames, making them good candidates for venturing into hazardous situations like fires. And Harvard's Conor Walsh is experimenting with soft robots that can be woven into clothing and worn to, say, help older people lift heavy objects.
A teachable moment
All three types of robotics can be used in education, Wood said, because, hey, kids like robots. When he takes his show on the road to schools all over the country, pupils are wowed.
"I would argue that that's a very effective way to leverage the sort of science-fictionesque nature of the types of research that's done in robotics for STEM education," Wood said, using the acronym for science, technology, engineering and math.
And Wood was a kid once, too. He got his first robot when he was five. His name was Sir Galaxy, a child-friendly automaton with a two-way communicator that allowed an operator to speak into a remote and be heard through a speaker on the robot.
"I used to scare the hell out of my neighbor," Wood said. "We used to drive it up to his front door and ring the doorbell and run away and talk through it. It was fun."
Let us know what you think of the story; email Jason Sparapani, features writer, or find him on Twitter @jmsparapani.
---
November 30, 2015 10:33 AM
I've been thinking about purpose lately — specifically, about what having purpose means to human beings. Many of us would say our purpose is to be a good father or mother or daughter. We'd say our purpose is to do good in our professional lives, whether it's teaching math to seventh graders or helping a cell phone manufacturer become more efficient. We'd say our purpose is to be good people.
Last week I wrote about Hod Lipson, a robotics engineer at Columbia University who's building robots that do more than assemble cars or vacuum rugs or predict the weather. Some can learn about themselves by interacting with the environment — figuring how they move and how the world responds to them. Some create impressionistic paintings of a cat or Jimi Hendrix.
In this context, the notion of having purpose becomes somewhat unsettling. What purpose can or should or will drive such "creative machines?"
That question flickered nervously in the minds of audience members at MIT's EmTech event in Cambridge, Mass., earlier this month, where Lipson spoke about machines that can demonstrate aspects of human inventiveness. He described the work he does on robots as simulating evolution. The process involves putting robot parts into a simulated evolutionary engine, letting them come together and then seeing what comes out.
During a question-and-answer session after Lipson's talk, Erwin Rezelman spoke up. The president and CEO of Urban Integrated, which helps cities use digital technologies to become "smart," asked whether Lipson assigned a goal for the assembled robot to achieve — say, crawl or walk upright.
Certainly, Lipson said.
"Evolution has amino acids to work with. In this case our robotic evolution process begins with very, very basic building blocks — wires, bars, motors — and puts them together to create something that works," he said. As the robots evolve and advance, the goals become more abstract, but the process is the same.
Rahul Panicker had another question. Panicker was one of the "Innovators Under 35," young scientists and engineers highlighted at the event. His featured innovation was a low-cost, portable incubator for premature and low-birth-weight babies that could be operated by anyone, outside a hospital environment.
Machines, he said, need some "objective function" — that's the goal, or physical or analytical challenge, they're programmed to take on. What purpose do they have beyond that?
Lipson said he and his team once performed an experiment in which they defined no task — no objective function — and just let simulated variation and mutation happen.
"And you know what came out of that? Self-replication," he said. "Not to argue that that's the real purpose of biology and that's the purpose behind almost everything you see, but that's the short answer to a very, very deep question."
That short answer stilled an audience of hundreds that morning in Cambridge. Weeks later, its effect on me has yet to wear off.
Let us know what you think of the story; email Jason Sparapani, features writer, or find him on Twitter @jmsparapani.
---
November 25, 2015 1:39 PM
Choosing the right technology for your private cloud is no doubt crucial — there are incompatibility issues and the threat of creeping complexity — but finding the right people for your cloud team is no less important, said Gartner analyst Alan Waite. In part one of this two-part tip, Waite puts businesses that want a private cloud on a "stairway to heaven." Here he continues the climb, offering four more best practices for building a private cloud.
Management and availability silos. Many people introduce new software to build a private cloud environment, but that adds another layer of complexity, Waite said. He used the example of adding the open source cloud software platform OpenStack to a data center based on VMware. The problem is, you may use a different hypervisor for OpenStack to create and manage your virtual machines. "Suddenly, I have different management tools, different back-up procedures, different disaster-recovery requirements," he said. "So these management and availability silos start to cause problems, and it's something a lot of people don't think about when they move first in big projects."
Long-term commitment. Once you implement a cloud management platform, you're in deep. "Your business processes, your orchestration, your automation is all wrapped up in that product and technology," Waite said. A common problem is when a business signs up with a "cool-looking" cloud management platform by a startup. The trouble begins when the vendor gets acquired or goes out of business.
Cross-cloud compatibility. Most companies will be putting some workloads in the public cloud, Waite said, and you probably will, too. You'll probably even bring on several public cloud providers — AWS for this, Azure for that. The problem there is most providers require specific management tools. "So how is that environment really going to work? That's an important consideration," Waite said.
Skills of the team. Your IT team has all the talent you need, right? Wrong, Waite said. Building and managing a private cloud environment requires specific skill sets that change as your environment changes. "Some people manage this by rotating people from the silos in and out of the cloud team on a six- to 12-month basis. Some people manage it by hiring in or by training in-house," he said. "The skills that you need are very different in the cloud world than they are in the traditional infrastructure world."
Making a menu
Waite uses another analogy to describe the private-cloud-building process: opening a restaurant.
"Hopefully, you would know before you open the doors what type of food you were going to be serving, what the theme of the restaurant was going to be, what the menu was," he said. "But I've seen people implement cloud management platforms, software-defined data centers — do everything — and then go, 'Right, what's our self-service catalog going to look like?' That's the wrong way to do it."
Another mistake is businesses will also start moving too many workloads to the cloud and choke on the complexity. Don't do as they do, he said. You'll end up with unhappy diners — and eventually — an empty restaurant.
Let us know what you think of the story; email Jason Sparapani, features writer, or find him on Twitter @jmsparapani.
---