Aug 12 2014 6:33PM GMT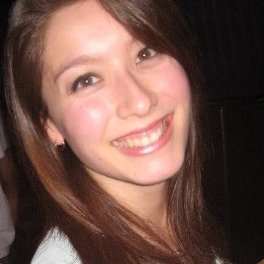 Profile: Kristen Lee
Tags:
I'm here at the Gartner Catalyst Conference in sunny San Diego, where people from all walks of business have gathered to discuss pertinent issues in business and technology today. With hundreds of sessions on a wide range of topics, by the end of the day you're likely to collapse into bed with new facts and strategies swirling in your head — this is certainly the case for me.
But one session in particular stood out to me from the conference's first day: the story of McGraw Hill Financial — a leader in credit ratings, benchmarks and analytics for the global capital and commodity markets — and its hybrid cloud journey.
Srinivas Sarathy, an enterprise infrastructure architect at McGraw Hill Financial, took the audience through the company's whole process: why it decided to go to the hybrid cloud, the tradeoffs, the challenges and the lessons learned.
"Delivering applications in an agile fashion is paramount to us being competitive in … our marketplace," Sarathy said.
McGraw Hill has 17,000 employees spread across 29 different countries, and 40% of its revenue is generated through global markets. "So one of the benefits of cloud computing for us is to reach various locations without having to make a large upfront investment into infrastructure and data center facilities," Sarathy said, adding that no one cloud is right for McGraw Hill and that's why it went for a hybrid approach.
Here are more of McGraw Hill's lessons learned from its hybrid cloud journey:
Consider cost, but still choose a capable provider
When moving to the cloud, cost tends to be at the forefront for business decision makers.
Software can be incredibly expensive, Sarathy said. "And when you're talking about deploying it across the scale that I mentioned, it's a multimillion-dollar investment, and you're not even sure what's going to happen two years from now — things may change. So it's unfortunately a part that requires some tradeoffs, some compromises. The question is, what is the least amount of compromise that you can make in this journey?"
For McGraw Hill, having a well-thought-out sourcing strategy saved them a lot of time and money, and that started with choosing the right sourcing provider.
"You have to ensure that your sourcing provider has the capability," Sarathy warned. "There are a lot of companies that are masquerading as having the capability, but sometimes that's not necessarily true."
Determine your outsourced vs. in-house needs for data support
Another challenge McGraw Hill faced once it moved to the cloud was data support. Once you outsource to the cloud, who is going to support it? Should you outsource support or build support skills in-house?
"What we found was the answer is a combination of a couple of things," Sarathy said. "Certain capabilities such as architecture, code automation… some of those skills are skills that you do want to have in-house. Those are high value skill sets. And then obviously you need the skill and the specialization in terms of regular data support."
Establish a cross-functional governance team
Companies tackling a hybrid cloud should make sure the CIO, security team, networking team and developer team are all part of the governance process, Sarathy advised.
"We ensure that they are part of these decisions so that these are choices that they are making for the company, as opposed to central IT imposing these decisions on them," Sarathy said. "That governance process is key, because you want your application team to come along for the journey. Without all business units being part of this, you just don't have the scale to justify the investments."
Do your due diligence in choosing your CMP
Put in the necessary time to carefully choose a cloud management platform (CMP), Sarathy said.
"My advice would be to not necessarily think that one CMP will [take care of all your needs]," Sarathy said. "Invest in another CMP, probably a low-cost, open source software such as OpenStack, and experiment with that and accept the fact that the marketplace will change. So let's not try to make a decision that has a long-term consequence."
Pay heed to execution, talent and communication
What's the most important aspect of strategy? Sarathy asked his company's strategy leader that question. His answer?
"He said, 'The most important thing about strategy is not the strategy, it is the etcetera.' I said, 'What is the etcetera?' He said, 'E.T.C.: execution, talent and communication.' And it was a surprisingly humble answer to what I thought would be a very complex, sophisticated answer," Sarathy said.
ETC is important because it's only a matter of time before the executives ask you what you have delivered as a result of this large cloud investment, Sarathy said — how well you accomplished your goals, the resources you used and how you explained your wins (and losses).
Develop horizontal skill sets
When McGraw Hill began using Amazon Web Services, it didn't have an AWS operations team in place in terms of server, database and regular support teams.
"So we worked … to form a team that was trained to support AWS," Sarathy said. "That meant that we had to have people with multiple skill sets. Our server admin had to know a little bit about middleware, and the database guy had to know a little bit about storage, because in AWS you need the horizontal skill set more than the vertical skill set."
And by horizontal skills, Sarathy means there is heightened value in areas such as software development where employees most likely will be asked to learn and acquire multiple skills.
"We are now truly a broker," Sarathy said. "Our job is to broker services and marry the right solutions to the right business need."